Help the JKOwners community grow!!!
These handout cards have been developed in order to spread the word!
There is even a spot for you to write in your screen name :smokin:
- Once opened just click your cursor under "BY JKO MEMBER" and it will allow you type in your screen name or whatever you like. Once you hit enter the rest of the page will auto fill itself so that you don't have to copy and paste.:smokin: :smokin:
here's what they look like...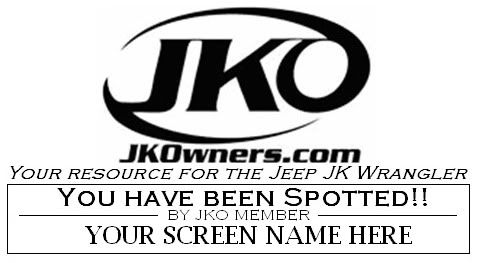 To download the PDF file, simply click on the link below...
View attachment JKOwners_Handout_Cards.pdf
This is setup to use Avery 8879 Business Card Stock and be printed from home or office.
But you can also use other card stock or plain paper and cut them out yourself.
If you are experiencing alignment problems with the Avery 8879 card stock...
Go to Avery's website and download the template that matches the 4 digit number. Once you do that, everything will line up.
Another helpful tip for anyone experiencing difficulties...
I know this is an old thread but I wanted to print somemore cards and I had probs with all 10 cards lining up. I fugured out that if you set page scaleing to none it fixes this problem, I'm sure someone else has figured this out by now but I wanted to post it just in case!!
Be sure to check out this thread on
How to recruit members to JKOWNERS
:mr-t: