I posted this on another forum, and a lot of people seemed to be interested in it. So I thought I would just copy/paste it here. Some of you prolly have seen it:
This is my first write up, so I apologize if it sucks. I have been looking for the right subwoofer solution for me for a while. It seems like to get good sound you have to give up your cargo space. Well I refuse to compromise. I wanted to have cargo room, and still have the locking storage usable in the back. My jeep is a 2 door, but it should work on a unlim. too.
OK enough jibba-jabba. I bought a P3L-S12 by Rockford Fosgate at my local Best Buy. It is a loaded slim box with a 12" P3 woofer. This thing rocked loud wide open in the store and is less than 6" thick. I got the idea from a stealth pod to mount it to the tail gate. I am sure that another downfire setup would rock harder but I promise this smokes the factory sub, and the basslink etc. There isn't much to explain, so I will show you what I did.
I got some L-shape brackets from Lowe's and some body screws and attached them to the gate with foam behind them.
(they are level and straight. the angle is an illusion)
then I bolted the sub to them and attached the side brackets that came with the sub. ( i made some spacers out of plastic to fit better)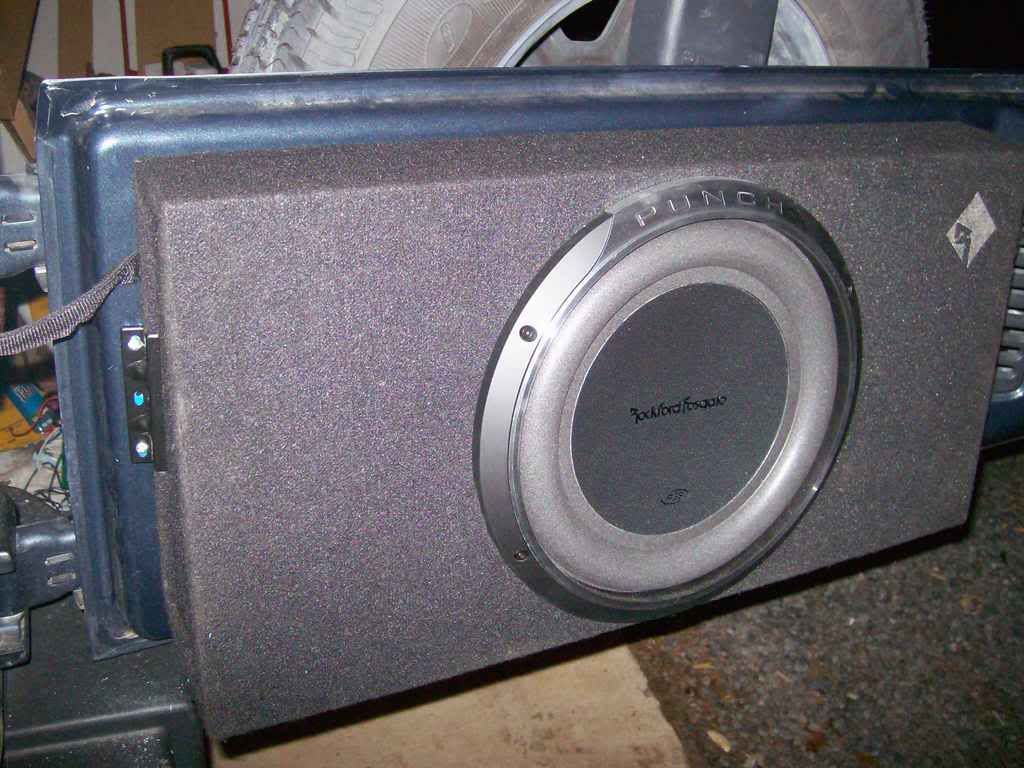 thats it. pretty easy. I had a hard time drilling the tail gate but I am so glad I did it looks and sounds great.
here you can see it installed: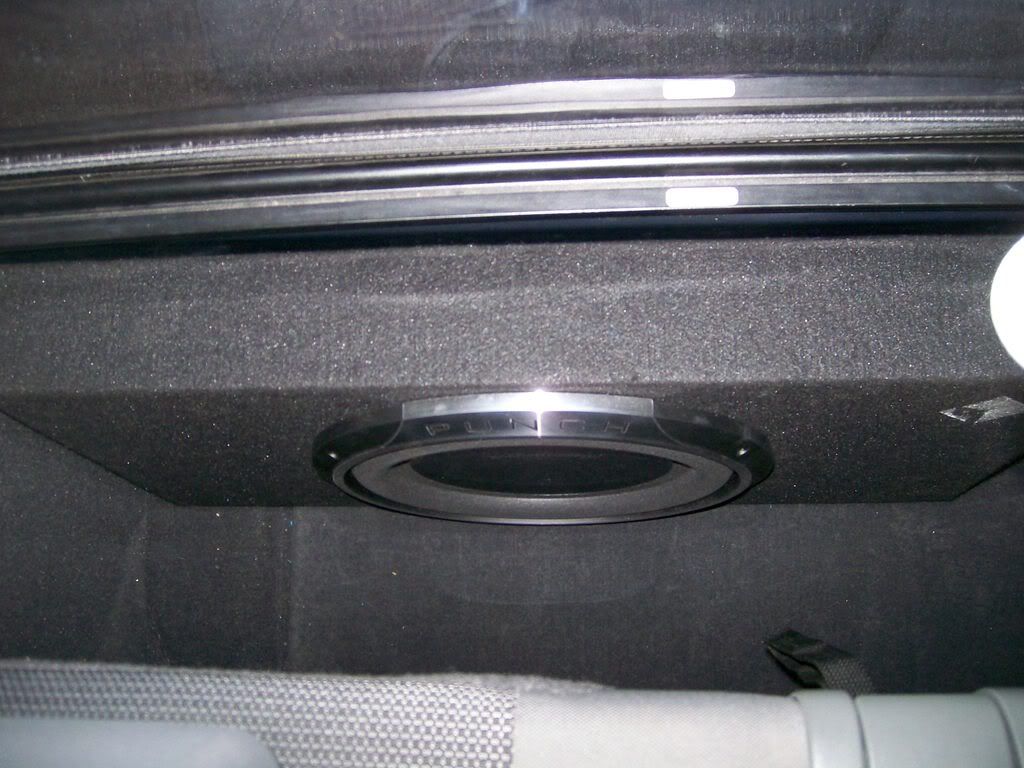 the carpet isn't as dark as it looks in the pics
here are some day shots: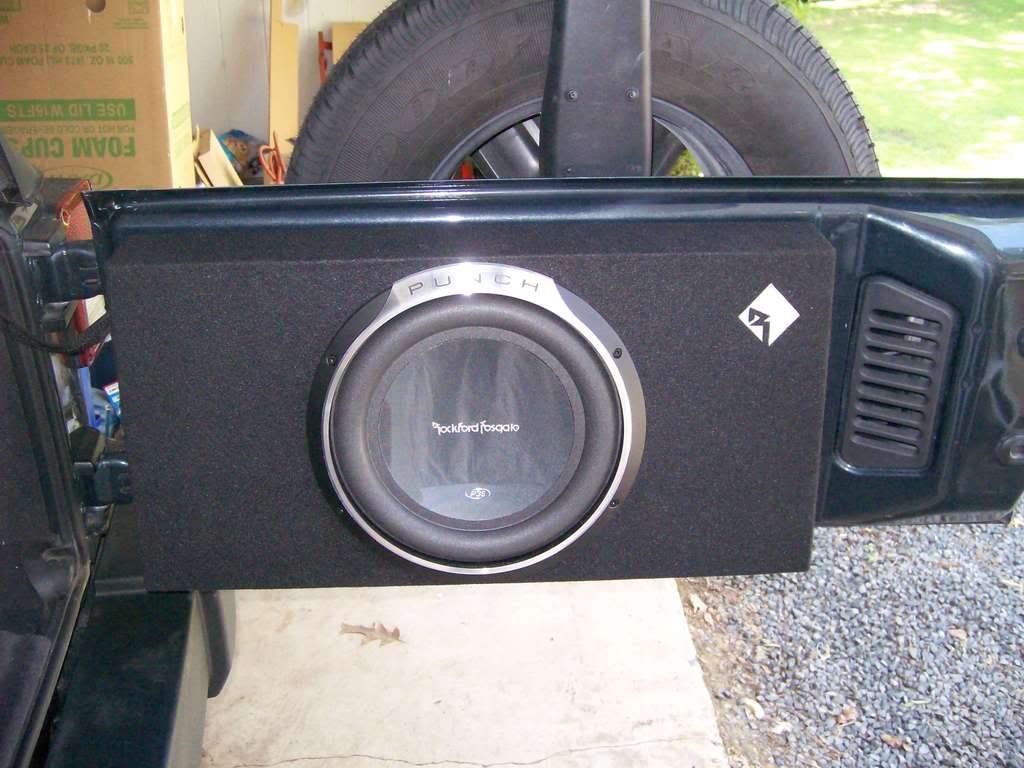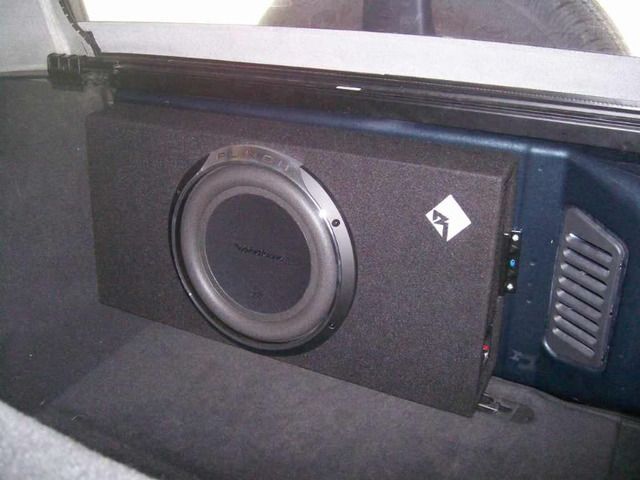 here it is before I plugged it in. notice that it clears the latch on the floor: