Discussion Starter
•
#1
•
First off this good for 07-11 and I am guessing 12-13 also, however, Manual transmissions may have to get a shifter adapter. I am installing a 1 inch performance body lift but mostly all body lifts are installed the same way, the only possible differences may be how they bolt down. A body lift is good for anyone who is looking for a little bit more lift or clearance for tires without having to worry about suspension components since the frame does not move, only the body does. Anyways enough talk.

First you're going to want to park on level ground, always put it in 4wd and pull the parking brake for added insurance.

For the body lift you will do one side at a time, there are 6 mounts on each side.

The first 3 are circled in the picture below, loosen and remove these bolts:

Next move to the back of the jeep, you will find another 2 bolts that you will losen and remove. Once again, these are circled below: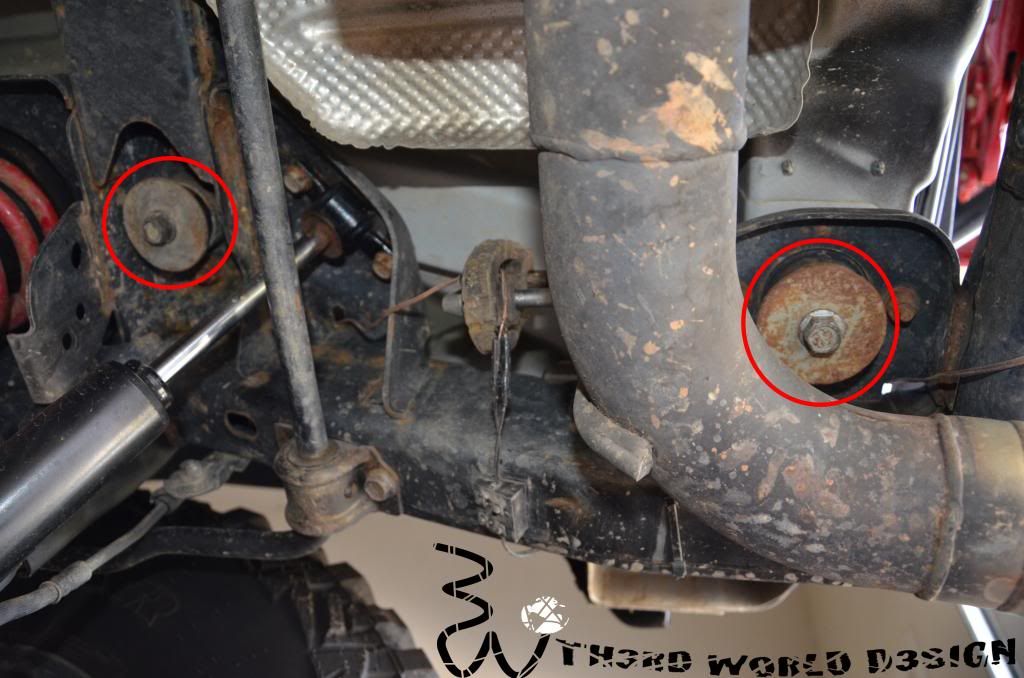 Lastly on this side you will move to the front. Here you will remove the grill and access the last mount. Pictures below: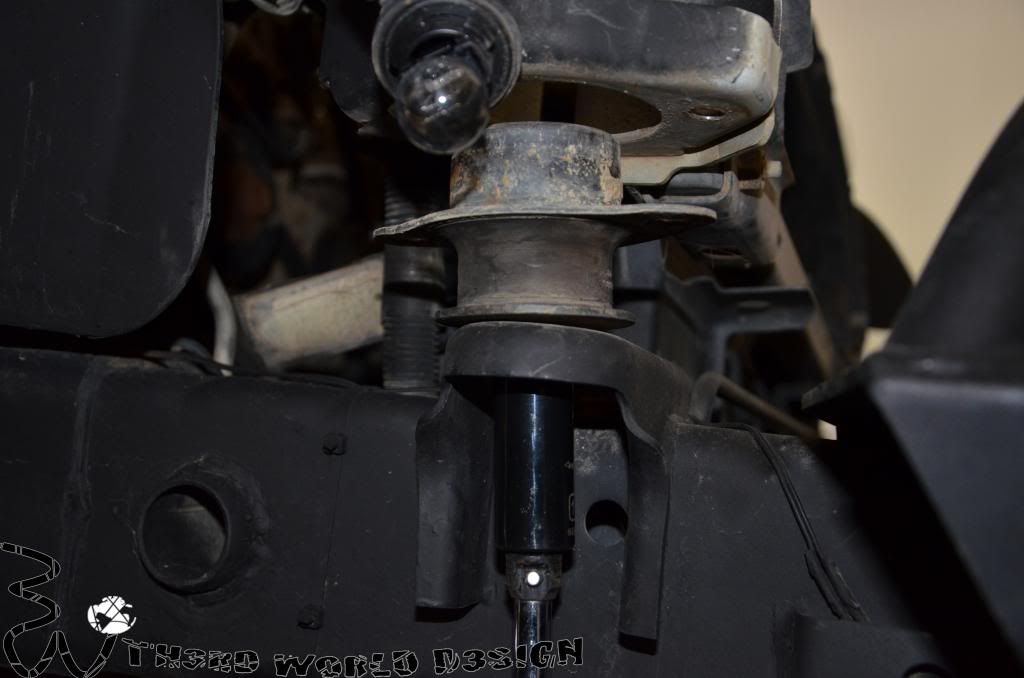 Once all these bolts are removed you will take a jack and slide it up under the body. From here you will jack up the body just enough that the body lift pucks will slide in between the frame and body. You may have to use a second jack to get the front or back up a bit more to get all the pucks in. Placement of the jack is show below.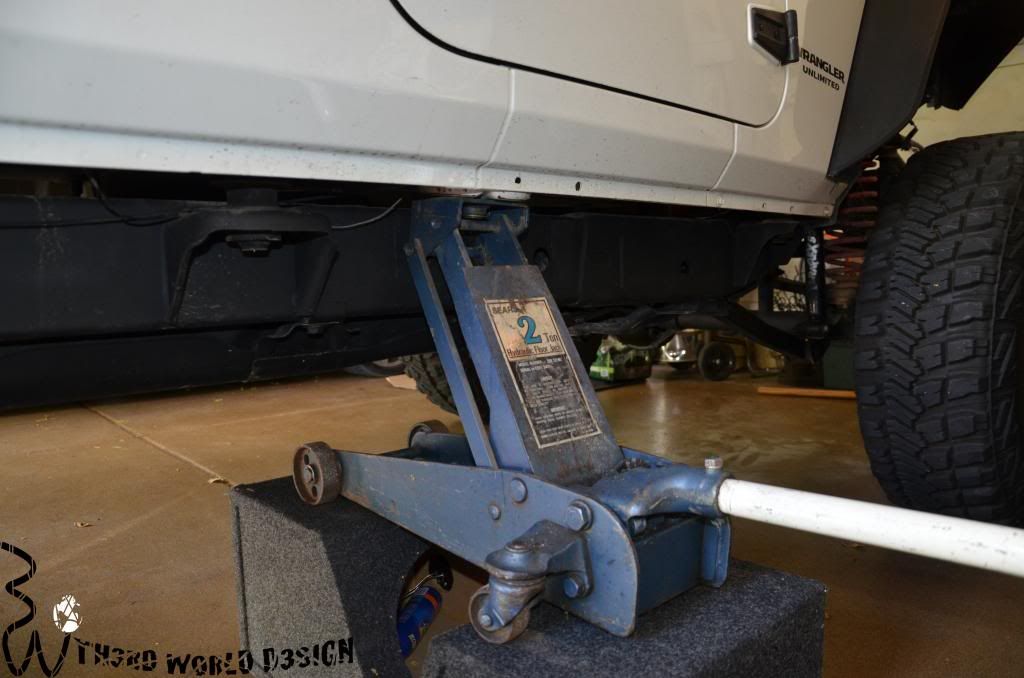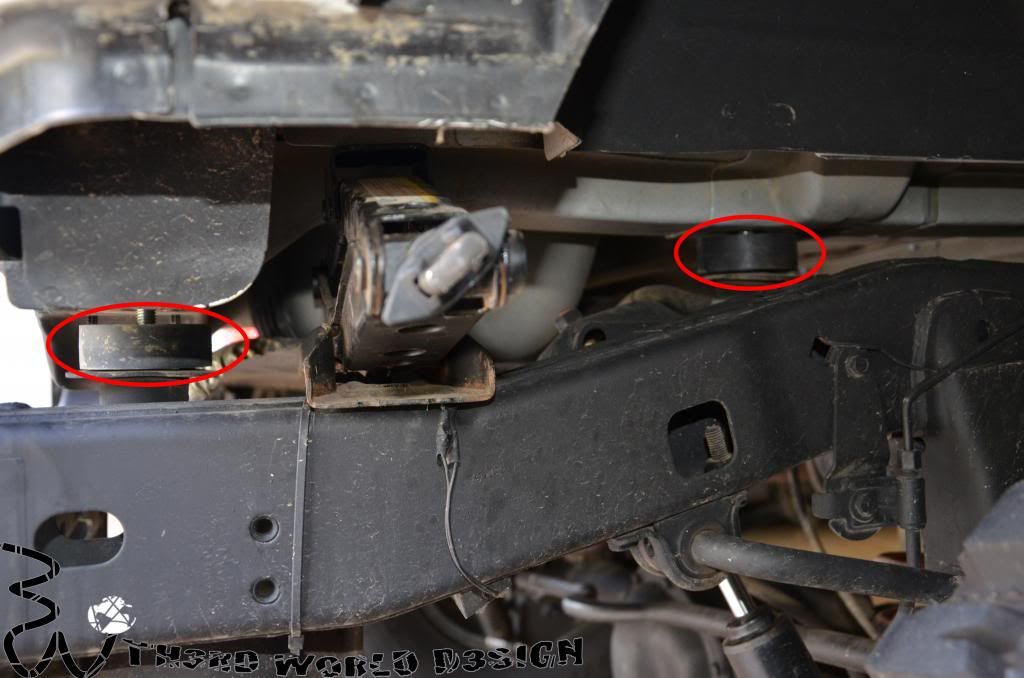 Once the pucks are place in as shown:

For the front mount you will place the puck on the mount that removes rather than balancing on top.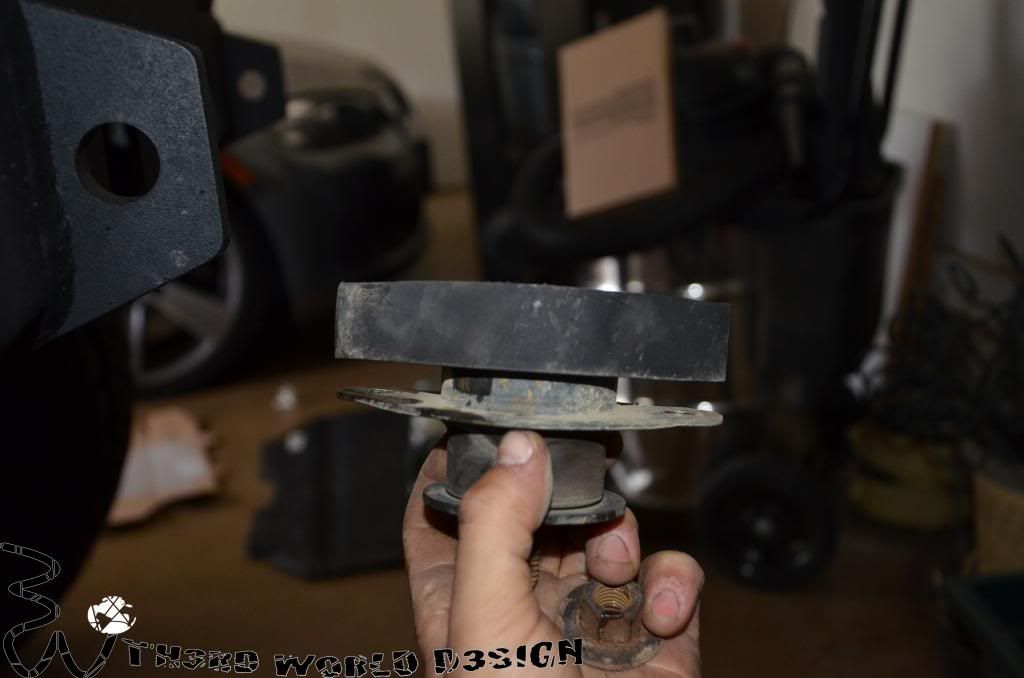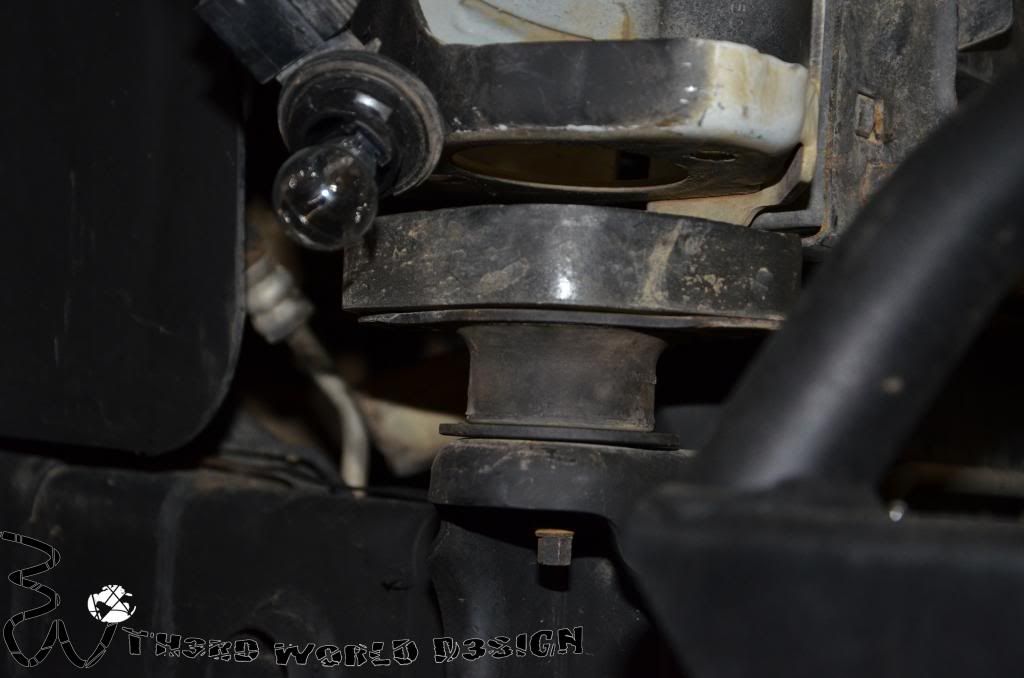 Next, you will then need to take the old bolts and replace them with the bolts that were provided with the lift, however you need the washers off the original bolts. These washers are held on by a lip, you need to put something to hold the washer while you hit the bolt out. A vise will work great but a 2x4 or anything will do the job. The process should come out like this: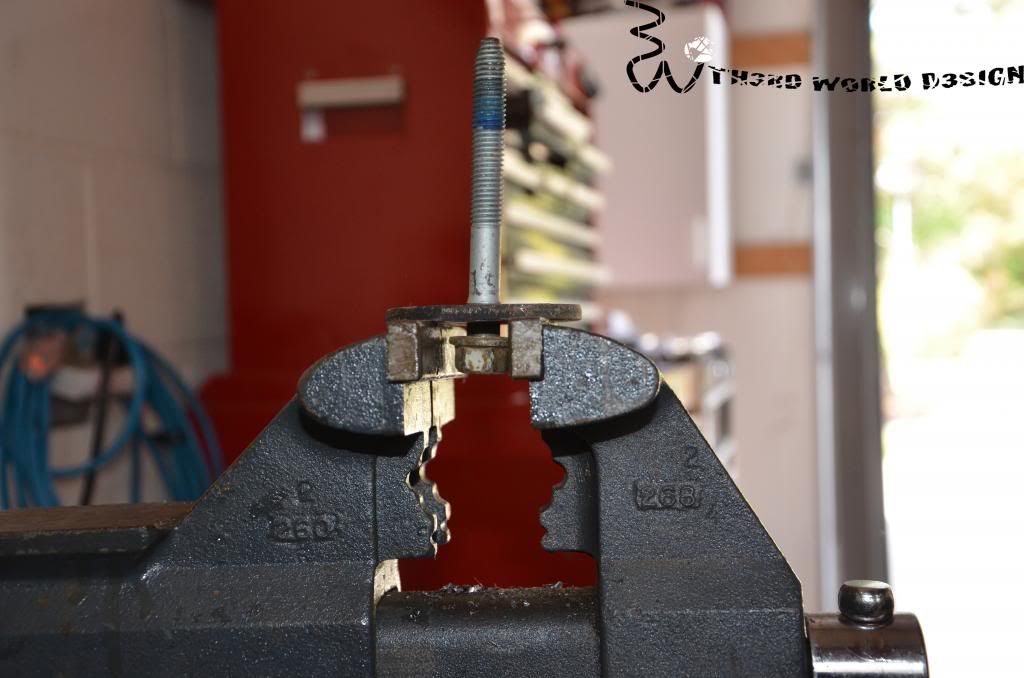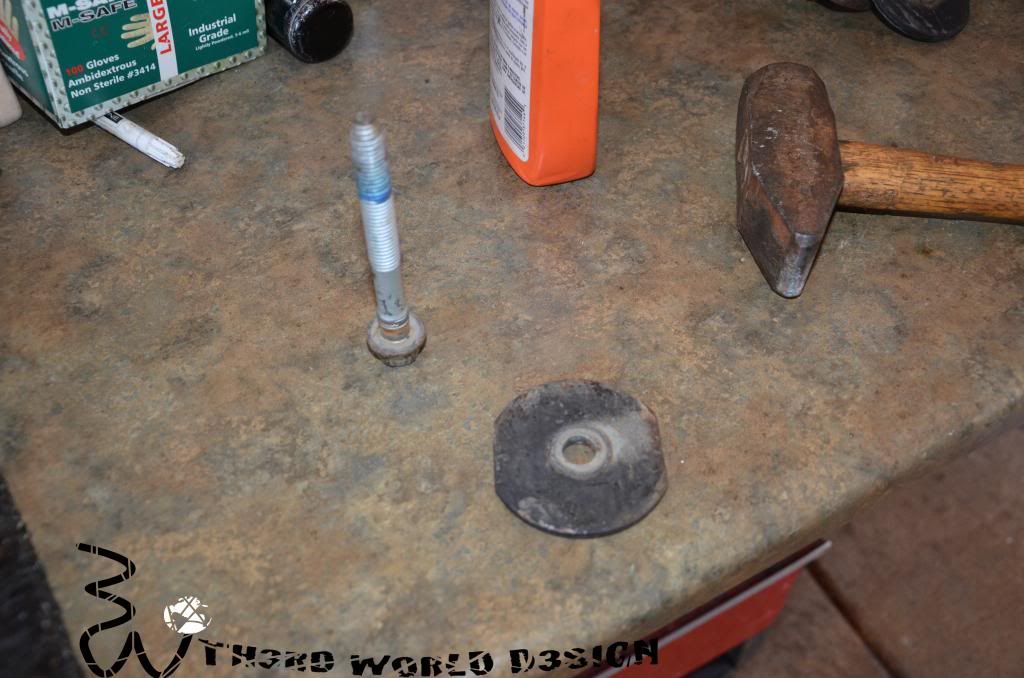 Place the old washers on the new bolts and re insert to connect the body and frame once again, except with the body lift installed on one side now!: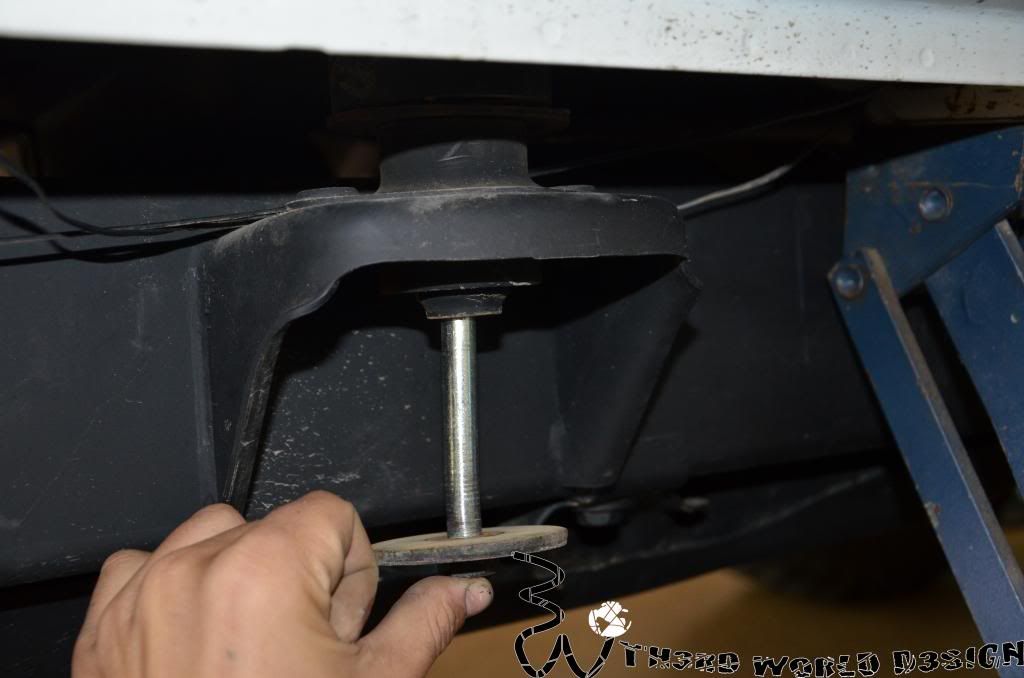 You are now halfway done! Go back to the beginning and repeat for the opposite side!

Hopefully you will come out with a finished product like this!



Best of luck and happy jeeping!