Discussion Starter
•
#1
•
Condensed trip report:
Just got back from Hot Springs. Its was pretty bad ass. The drive sucks. I realized that Hot Spring is not made to get to from Bayou Gauche, LA. We got there friday and wheeled friday, saturday, and sunday. Me and another dude left for home sunday night at about 7:30. I pulled into my driveway at 4:30 AM. That shit was brutal. We had five guys, but only 3 jeeps. Kevin, Dick, and I had jeeps. Kevin bent his tie rod and destroyed his stabilazer, Dick broke a front axle shaft all to pieces, and so far the only damage i have is a huge dent from when i ran over a peice of wood and it flipped into my jeep, right in front for the drivers door. Heres a pics. Ill post more later.
This is a spot that supposed to be kinda difficult to get over. I dont know the name of anything. It was pretty hard, but made it after a couple of tries. I think theres video of this, ill try to get it and post it later.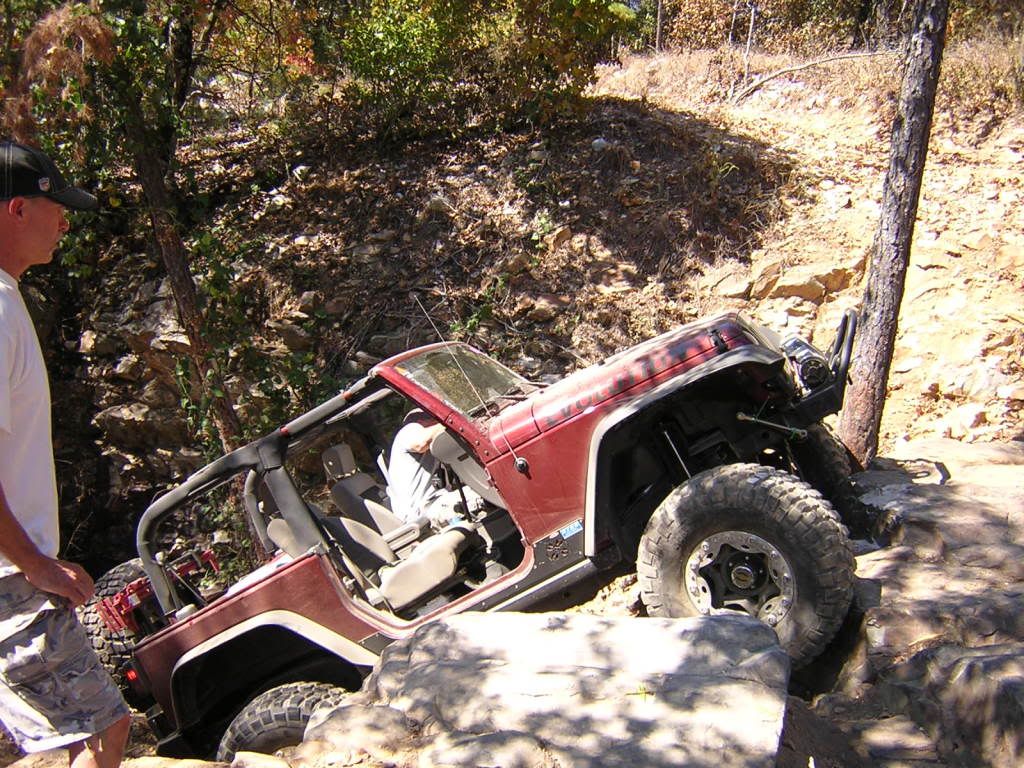 corey d