Discussion Starter
•
#1
•
I finally got a Hi Lift jack and wanted to mount it inside out of the weather and prying eyes. I really liked the dominion offroad mount because it kept it up high and out of the way of the cargo area and out of the rear line of sight. Problem is I didn't like the $80 price tag. So I went out and zip tied the jack where I wanted it and made some cardboard templates and got to work.
I used 3/16" plate steel and 3/8" bolts. I don't have a soft top and don't plan on having one at least for awhile so I used the two tabs on the rear rollbar where the soft top frame attaches to to secure the plates. After some cutting, grinding, drilling and painting this is what I ended up with. Hope ya'll enjoy. I'm VERY happy with the mounts and they seem to be VERY stout and secure.
Here it is zip tied up
Here's the cardboard templates
Here's the mounts after the bolts had been welded on through the rear to act as studs for the jack to rest on. Ready to be painted.
Drivers side test fit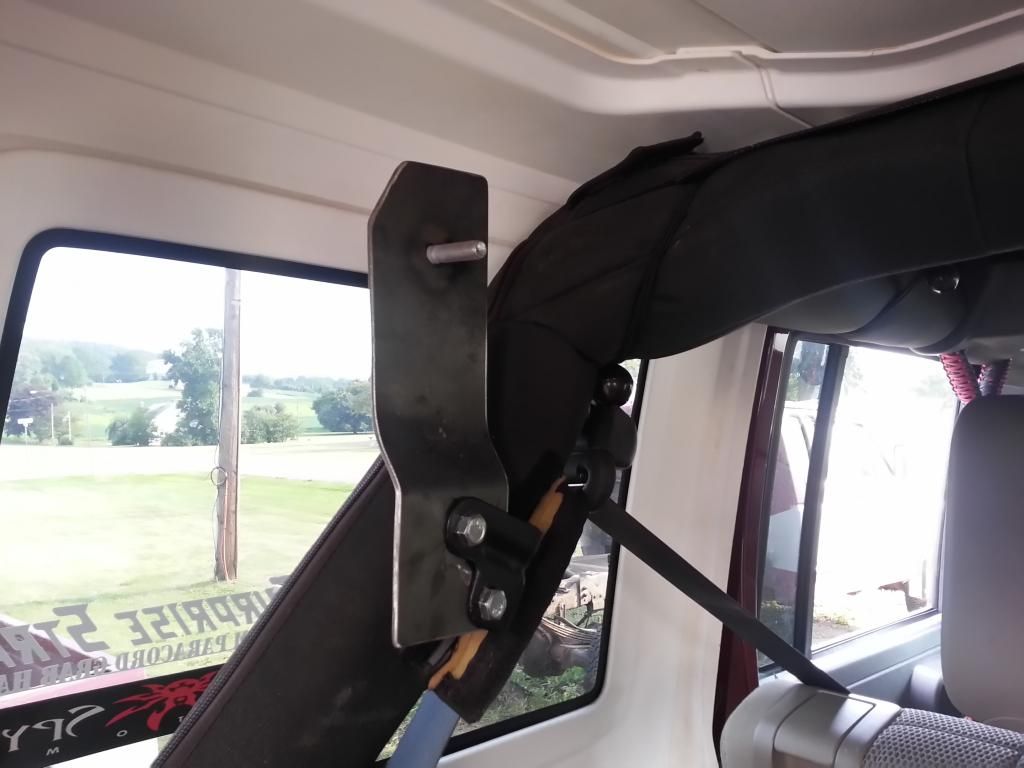 Passenger side test fit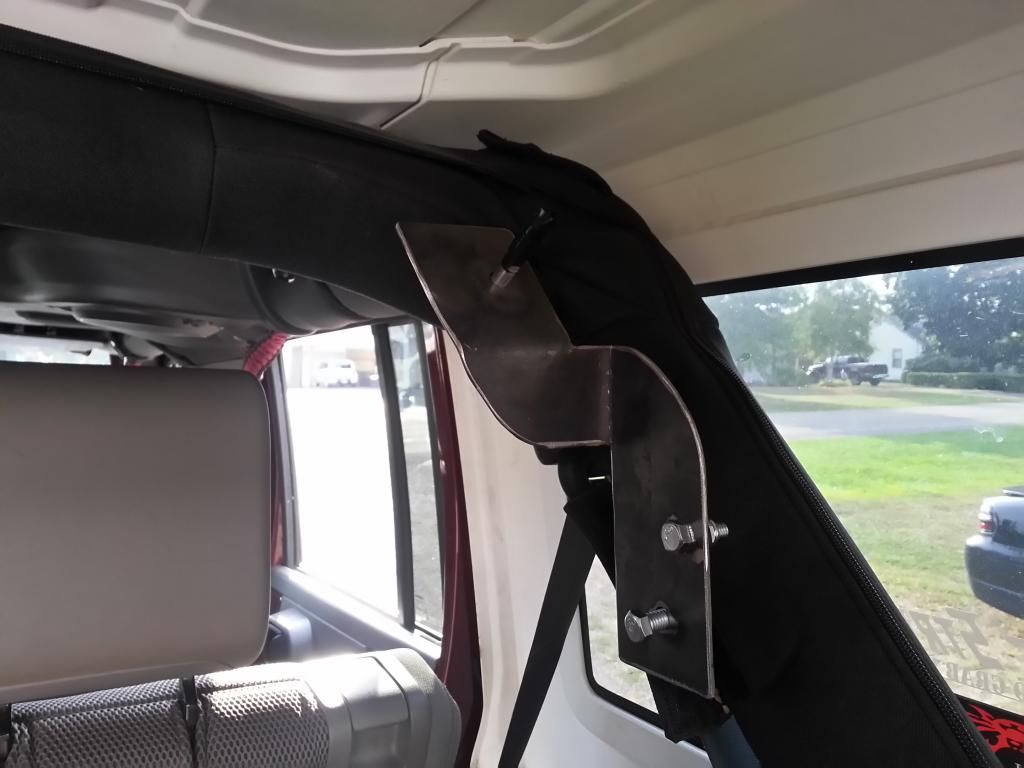 Everything bolted up for final test fit before paint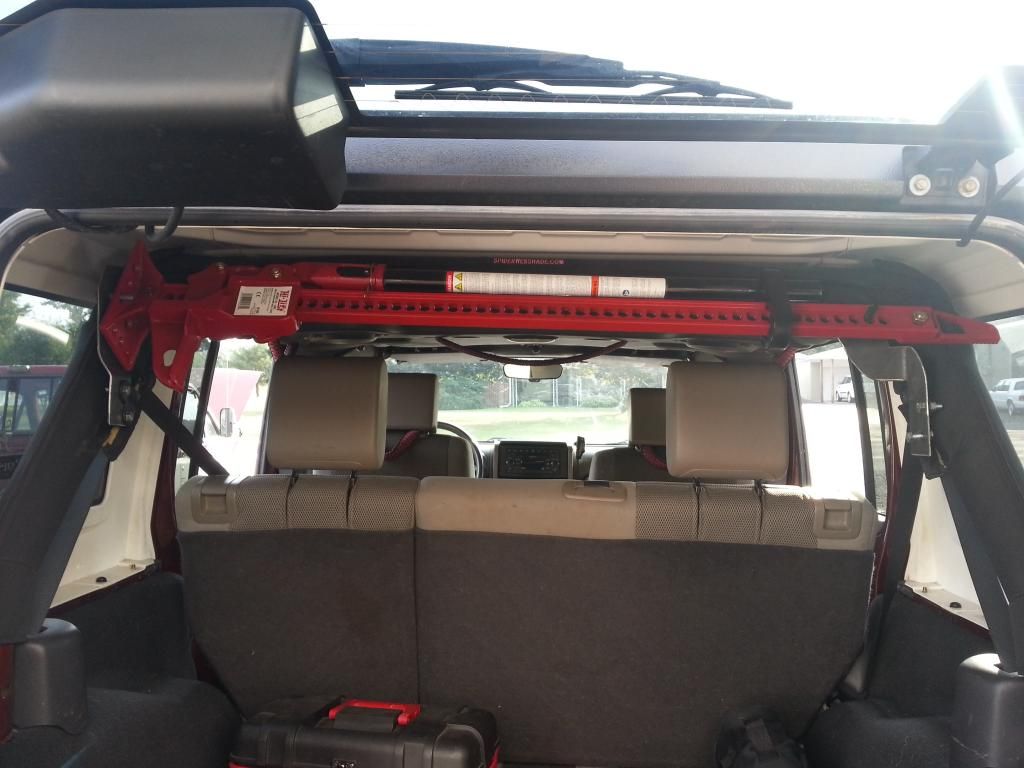 Painted! Just rustoleum gloss black.
Drivers side painted. I ended up having to get a standard nut for this one because a wingnut wouldn't fit. I just put it on very finger tight. The passenger side keeps the jack from moving left or right.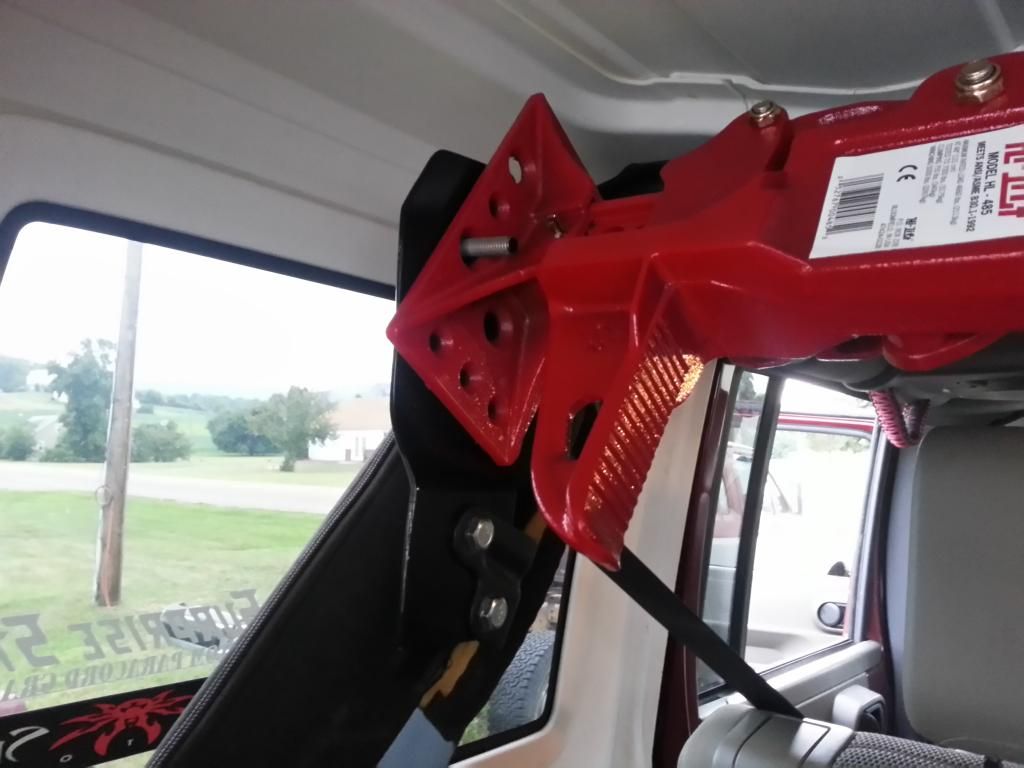 Passenger side painted.
All finished up!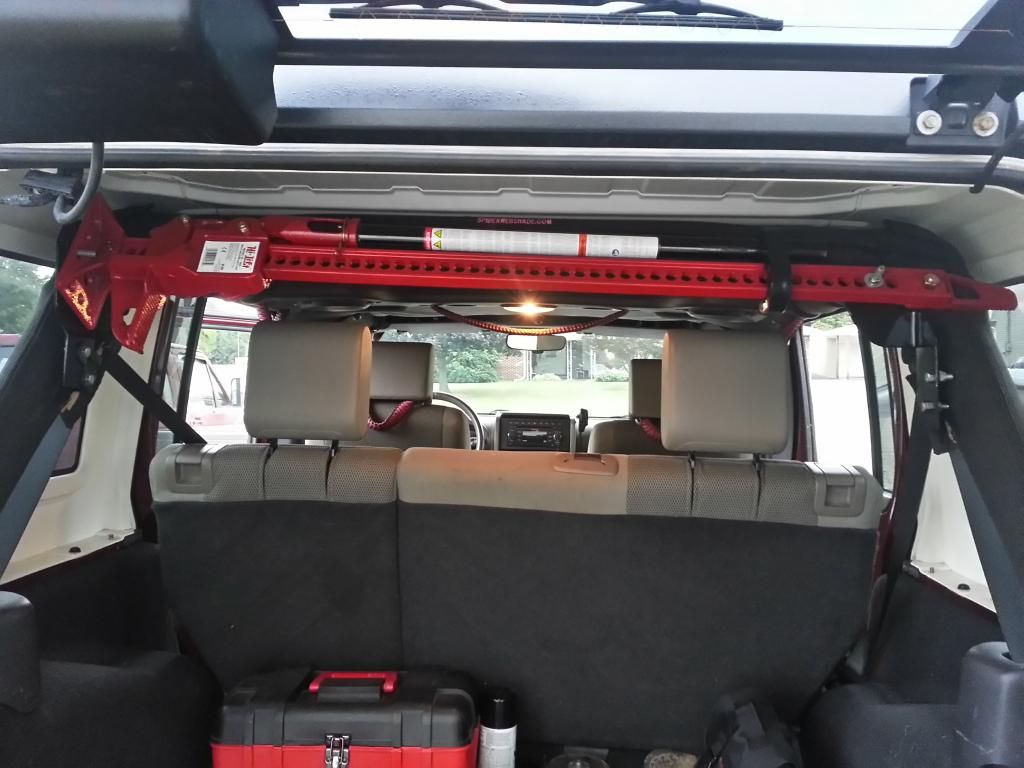 I also went and got a 3" U bolt to secure my offroad floor plate to the rollbar and keep it out of the way.