The Jeep I bought was used. Happened to run into the previous owner in town and found out he was a member of the other forum. I went and checked out his post to see if he kept logs of things he had done to the Jeep. Low and behold he did. One of his finest mods was to use used dirty motor oil to re-blacken the fender flares. :shaking: Which in turn is starting to ruin the flares. I know, I know...the obvious thing to do is get flats....but can't right now.
With previous Jeeps that I have owned, I have learned to just leave the plastic stuff alone. Don't put a thing on them and they seemed to stay black and not brittle ALOT longer, if they even turn at all.
So....did some research. Seems like everyone either uses 303 or Ice. Unfortunately, in the middle of Texas, there aren't any marinas to buy 303 from and no authorized dealers at any other locations. I am impatient so I went with ICE. :bounce:
My question is...can 303 do better than this? I am pretty satisfied with the turn out. Quick and easy, just slap the junk on. However, if i could get better results or if 303 last longer, I can always order it online.
Before ICE: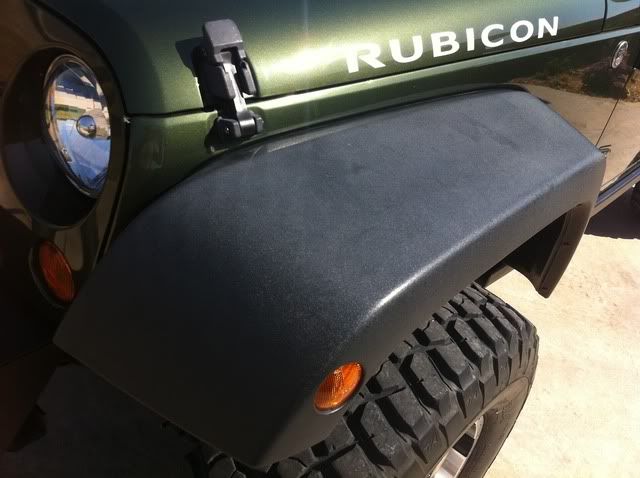 After ICE: