Discussion Starter
•
#1
•
Hello everyone. I have a 2007 JK 4 door wrangler unlimited X. Its all stock (not for long hopefully) with a soft top. I purchased this jeep back in march 2007 when I traded in my 2006 TJ. I did this because me and my wife had a new addition comming to the family and for the time being it was going to be the family hauler. Drove it all around the north east US for a couple months before being stationed in Guam and having it delivered over here. I've done some nice off roading over here. Heres some pics...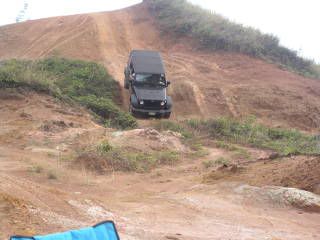 The hill is bigger than it looks and is just as steep on the other side..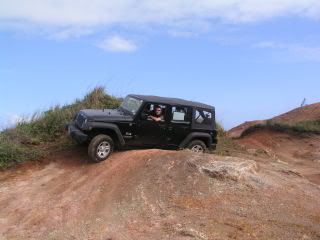 Not stuck.. Just posing...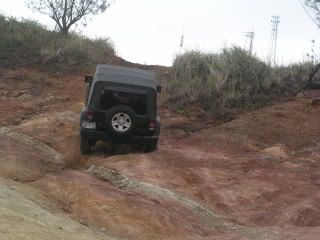 heres me getting ready to be stuck for the first time in this jeep. The top is actually a 3 foot drop.. Easy to get stuck..