Well I know it took me forever but I finally got my Atlas installed. It was pretty straight forward and simple, just a little time consuming and putting it in solo was a bear. The shifter setup is slick and looks really clean. The 3rd tcase shifter was my dilema. I figured out a good spot for it and once I got it drilled and ready to go. It was going to go right next to the center console by the other two shifters, coming out of the floor just below the line of the center console. When I got it all drilled, the shifter bent, ready to go I installed the case and the other 2 shifters interfered with my plan...rats.
Ok so I needed to figure out a new place to put the shifter. This was a huge problem cause I couldn't figure out what to do and don't have the coin to shell out for the fancy electric shifter from Advance.
Here is where it was going to go...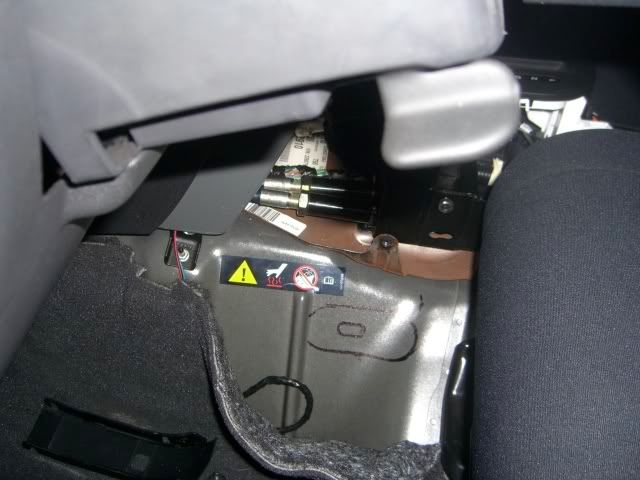 Under the seat I decided was the place to be for that shifter so I cut t way down (it takes NO leverage to shift the planetary box) and ran the cable in from an existing hole in the floorboard. Worked out pretty good. I can shift it with the doors closed but it is tight. With the doors off, its perfect. I figure I won't use the low range often so no biggie.
This is what it looks like...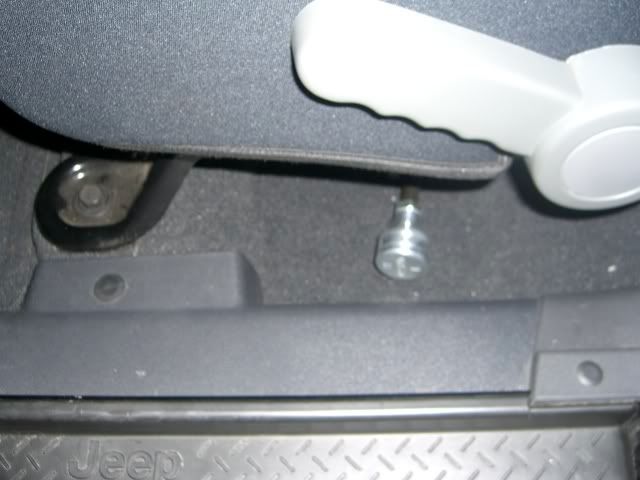 And here is the shifters at the center console.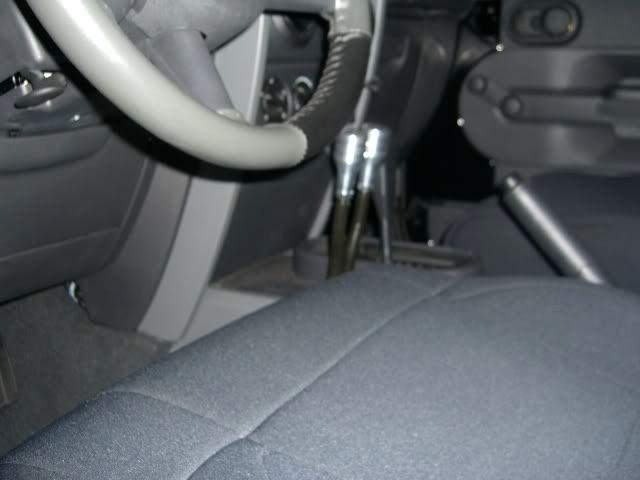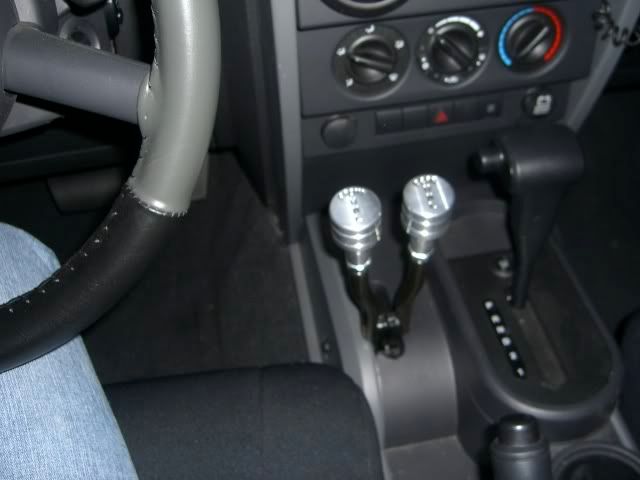 I installed a 1" body lift before doing the insall and that allowed me to clock the transfercase up almost flat which will be nice when I build a skidplate for it.
I am waiting for my rear driveshaft to show up from driveline service of Sacramento which will consist of 1330 CV at the transfercase and a 1350 u-joint at the diff. Installed a 1350 yoke at the diff (got it from J.E.Reel) so I could get a little beef back there.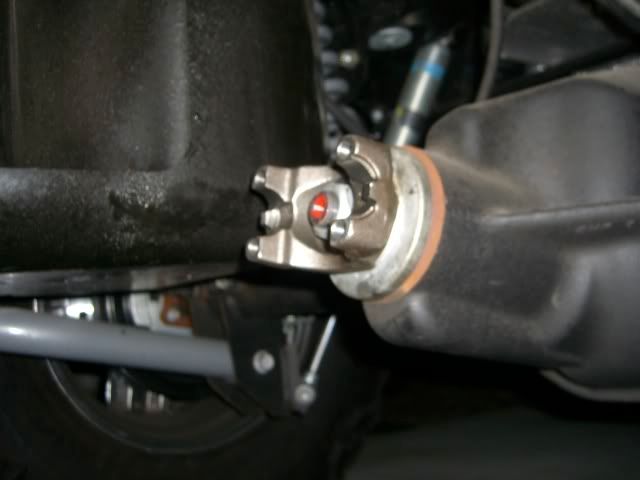 The 1330 yoke at the tcase is a no upcahrge from Advance and should be fine for what I need to do. I will do updates on driveshaft strength with the 4 speed and 37's.
All in all, my driveshaft is about the same length as it was stock (which I had no vibration with the 4.5" lift) after losing the flanges and stuff by replacing them with the yokes. I was a little concerned about it with it being the 4speed but it looks good. Driveshaft length worked out to be 23".
I'll put up a video clip of it in low range after I get the driveline installed.