Discussion Starter
·
#1
·
Well, Almost got everything installed yesterday:
PSC EVAP Skid - Done! :bounce:
Smittybilt SRC Front Bumper - Almost.. I had to stop due to the storms! :bawling: Its on the Jeep, with 2 bolts on each side!
Bumper Picture:
A little fuzzy, but you get the picture: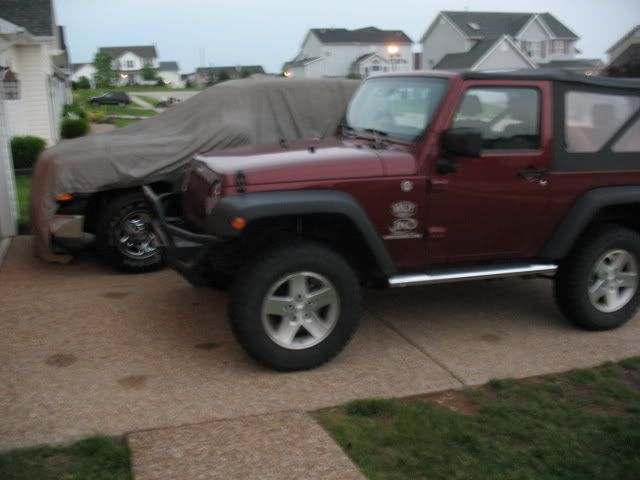 I only saw about a 1/2 inch drop in the front, so not too bad..
No picture of skid plate (yet). My back was already hurting and I did not feel like crawling back under the jeep to take pictures!
Basically, here is what stopped the work:
In front of our house:
In back of our house:
North of us: