Meet "Terremoto", the GenRight Off-Road JK overhaul!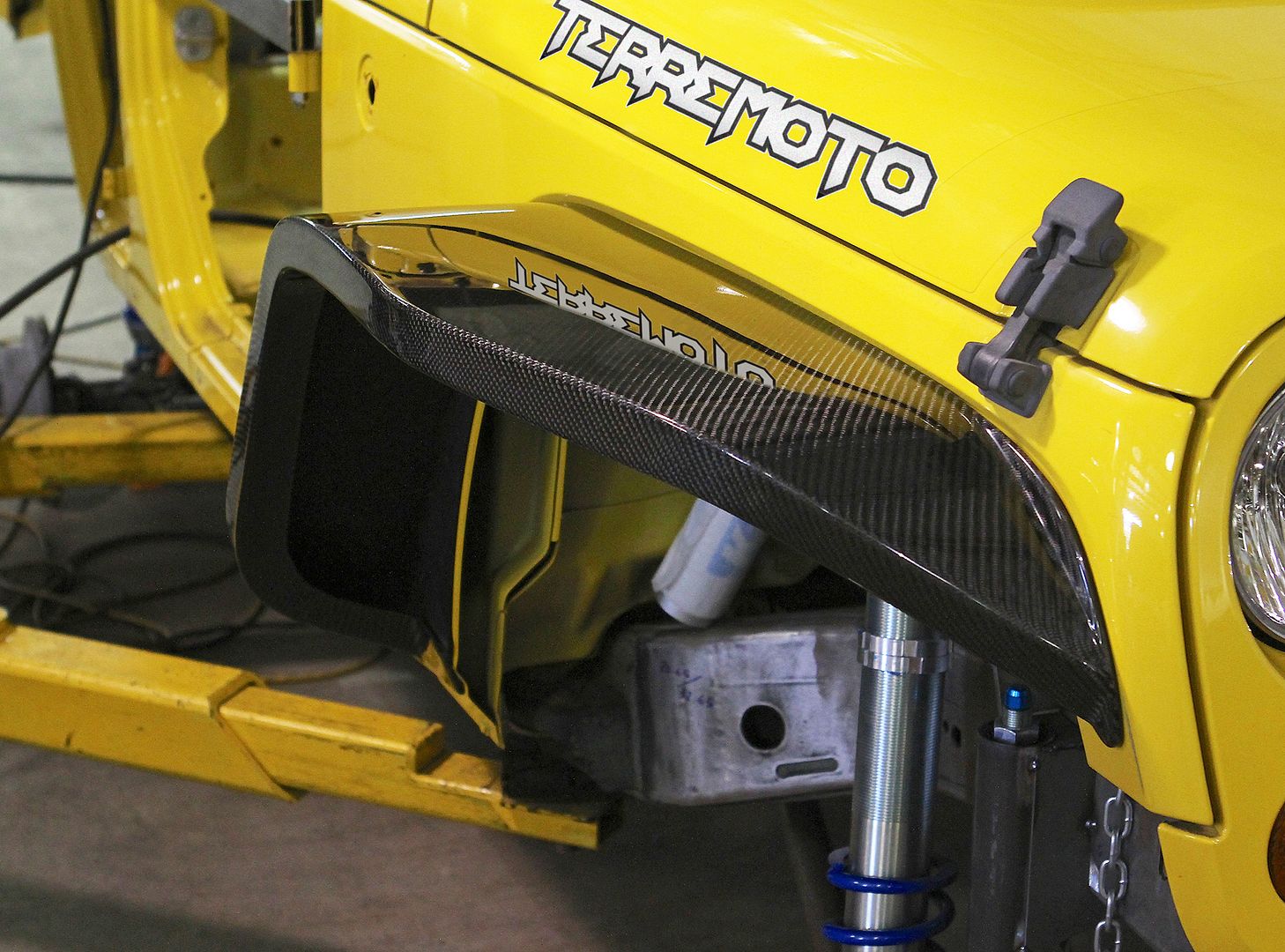 Terremoto is Italian for Earthquake which is appropriate for this build! The GenRight Team completely gutted a 2008 Jeep JK Rubicon!!!
- No dash!
- No engine!
- No wiring!
- Nothing factory of any kind (except for the tub and frame)!
What's the plan?!
- Hand built & soup'd up 625HP Chevy LS3 V* engine with a TCI built 4L80 transmission
- Atlas transfer case
- Currie Rock Jock 60 axles
- Our GenRight Elite double triangulated 4 Link suspension system with King 2.5" IBP shocks
- 40" Goodyear MT/R' on Race line beadlock wheels
It will have a completely custom built interior:
- Aluminum dash
- RacePak digital readout
- 8" Lowrance GPS
- Race radio, etc.
- (4) PRP bucket seats
- A custom GenRight roll cage
- and much more.....
A normal Chevrolet "performance" LS3 is 500hp. This engine has the new Wiseco 416ci forged crank and piston Stroker kit, big throaty Comp Cam and Stage 3 L92 heads for 600+HP (same as Tony's old KOH race car engine). It will have a custom 3" stainless exhaust for good flow, and low slung on 40's!!!