Discussion Starter
·
#1
·
So as many know, I moved back to Maine after 9 years in Florida. We'll the state of Maine like most Northeast or Eastern States has inspection laws and where the root of this rebuild starts.
Fender coverage is a huge deal up here... and well let's face it, this isn't going to slide....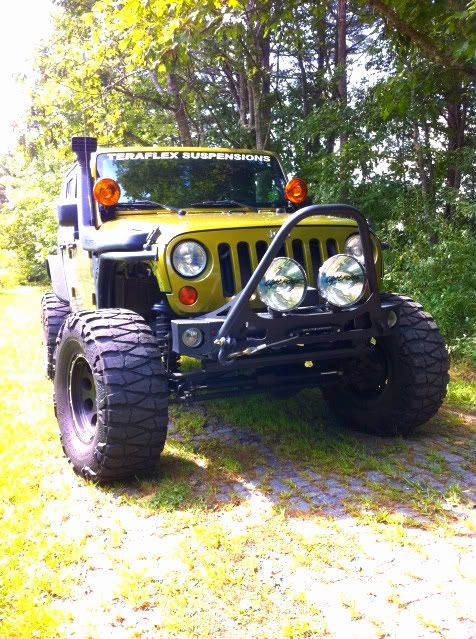 Current setup:
Teraflex 6" longarm LCG suspension
37x13.5R17 Nitto Mud Grapplers
1.5" Spidertrax wheel spacers
Off Road Evolution Outlaw fenders and EVO armor
So I purchased a nice little winter beater and put the beast up in storage because I just didn't have the funds this past fall to get everything together and well I honestly wasn't ready to put the rig through it's first season of liquid calcium that they spray all over the roads and rust everything out.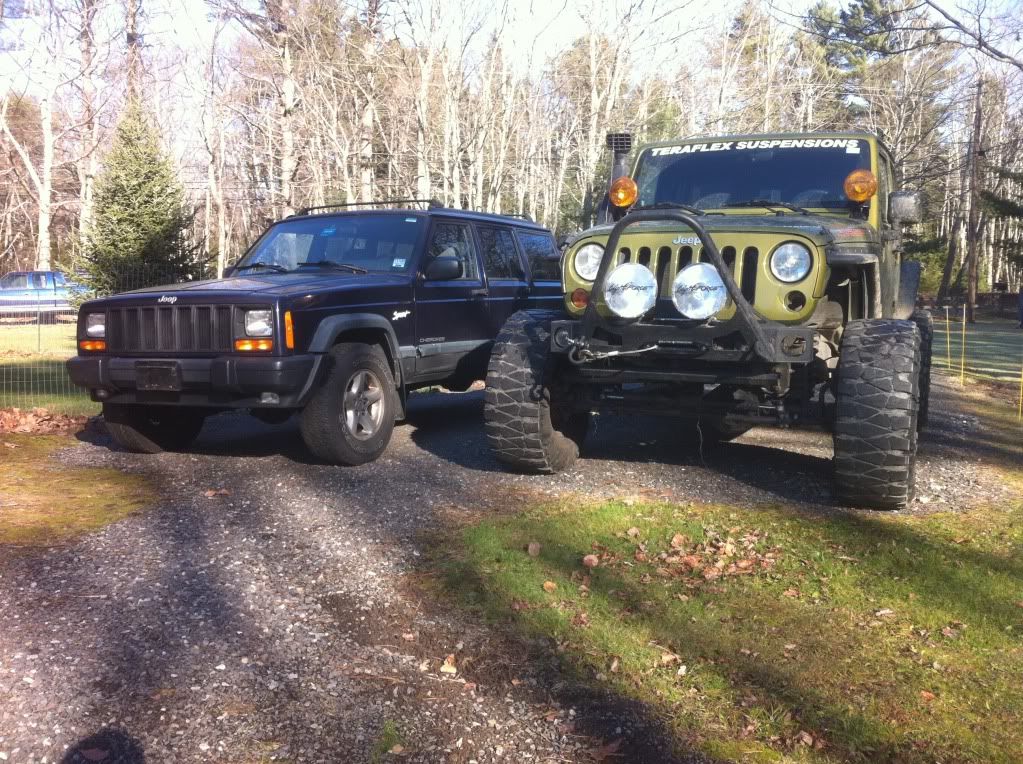 Then my research began...
-
Maine says that fenders must cover full tire tread
(looks like a little sidewall bulkiness is A.O.K
)
-
Maine says you must not exceed 2 inches above Manufacturers specifications
(hmmmmm we'll come back to this one, there's ton's of big tires running around here... gotta do some investigating)
-
Maine has a maximum frame height per GWR
4,501 to 7,500 lbs Front 27" (check
) and Rear 29" (hmmmm
might need a tire carrier to help drop an inch or so)
My rebuild research now starts... (THE ORIGINAL PLAN)
Overall I need to shrink the rig in a bit.
-
Fenders to be cut from armor and widened to accommodate inspection specifications but first...
-
Remove spacers to cut a few inches off the width
(will check wheel clearance when wheels are installed, shouldn't be a problem from my research)
-
New tires to be ordered
(Nittos worn way down anyways), this time around run a 12.5" wide tire to save a few width inches. Spoke with a local club/jeep shop and also state inspection shop, and they state as long as gap between top of tire and bottom of fender is reasonable it will pass. They run up to 38s and 39s on a lot of their rigs without problems. They have seen my JK and said that I'm ok to order 37s again.... soooooooo Pitbull Rockers 37x12.5R17. Thanks Hoyt4x4 of St. Petersburg Florida:beer:
Found a local metal fab shop that is interested in working on my fenders and armor said they'll do the tires as well and inspection since his brother is going to start doing inspections in one of the bay as well as some mechanic work. Shop foreman seems up front and excited to work on the Jeep. I take the beast out of storage and get it to the shop about 4 weeks ago. The plan is to sandblast all armor and fenders, cut the fenders from the armor, make extensions along with inner tubes for strength, tack them up for my inspection, make adjustments where needed and then burn them on and prime them (I will paint them with rustoleum textured). Then we will reinstall.