Thought I would throw up some of my pictures from EJS.
Rolled into town Friday and grabbed dinner with LeftHandRubi and his buddy Greg who I was staying with for the week. We went to the fancy place on top of the mountain (cant remember the name). They were gracious enough to open up the patio just for us which was pretty cool. Great way to start out the trip:
LeftHandRubi posted a pic of his RV earlier but man is this thing a beast!!!
Saturday we decided to head out to BFE to get re-acclimated to our rigs. You all know Rex and Greg's is a 2 door on 42s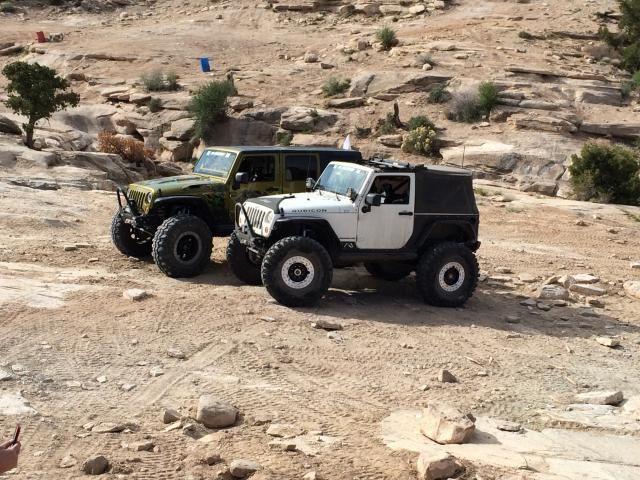 So we had a little fun in the playground first