Discussion Starter
·
#1
·
Here are a few pics I took at EDRA. I really like this place and it is going to be really challenging....sorry there aren't more, but I was spending more time cutting trails. Sorry for the quality, I forgot my camera on the ATV, trails up was too steep and scary (lots of marble rocks)
We worked on what is called the Rim Trail, Its really not hard except for the fact that this place has more small rocks than I have ever seen, so you are constantly slipping and sliding, the slope up has a few ledges, then once your up, there are a few little things to play on, but it is very scenic, you are way up there...
This is a small ledge...we are at the top of one of the hills or whatever you want to call them, they are much higher than they look from the ground....this seems simple, but there is more to it..
This is approaching the ledge...to the left of the Jeep is the pucker, the slope begins there and its a long ways down...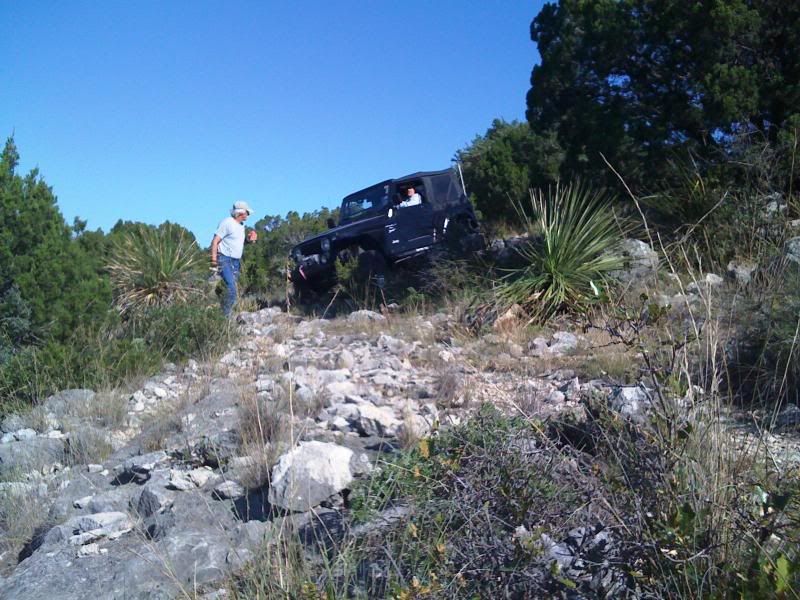 Little off camber, not much, but the rocks are like marbles here, thousands of them, so they are always in your mind...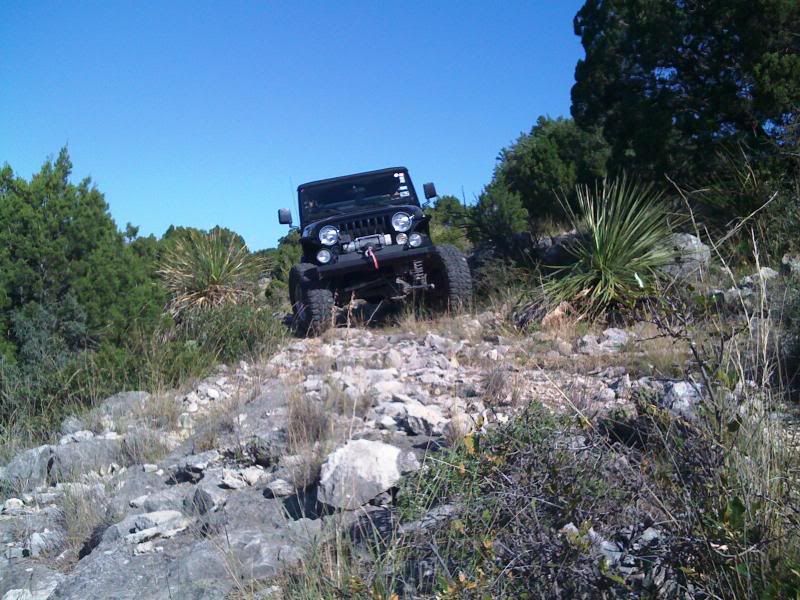 Going up, Steve couldn't make it because his skid, just barely caught,,,,its not that bad, you just need to have some clearance on some of these..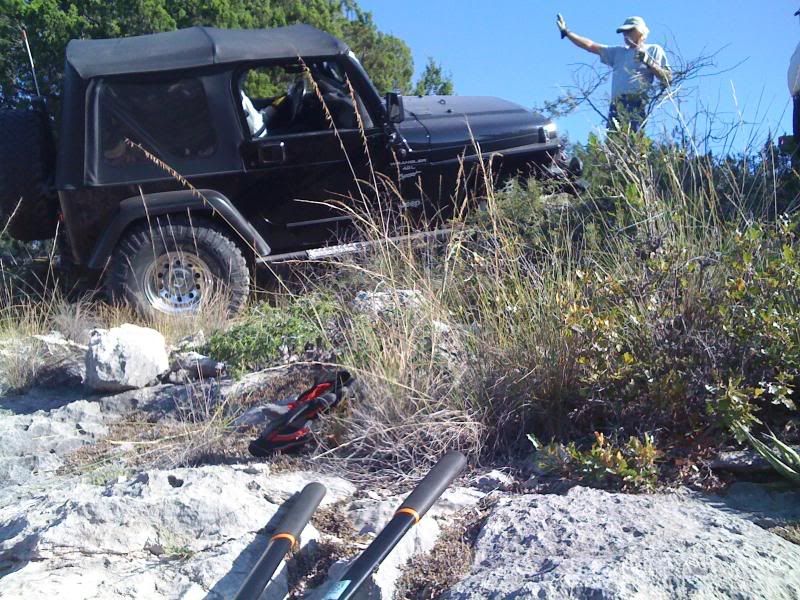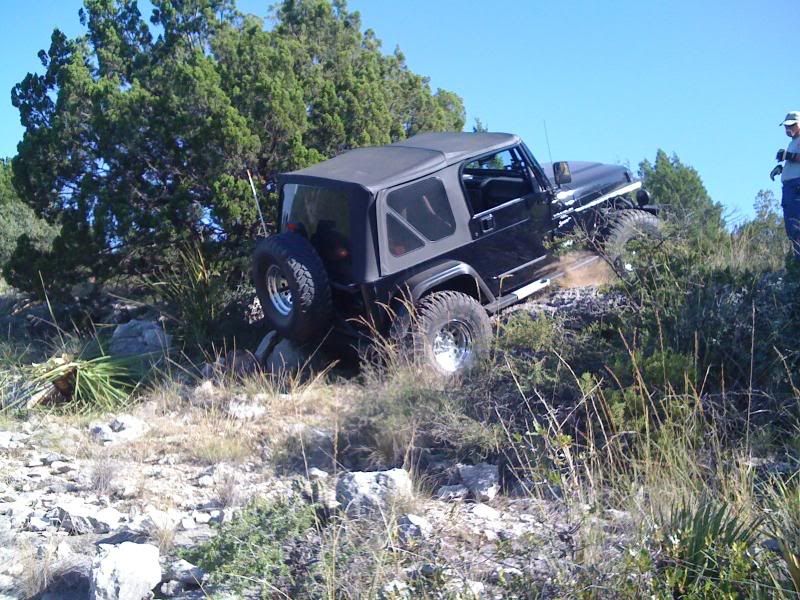 Will continue below..