Ok, this is the tough way up. The hill the Rim Trail is on meets up with another hill and the draw between them will be set up ass another way up to the top and is a bit more challenging...
I didn't walk all the way to the botton, but this is one of the decent obstacles...That is about 4 feet tall and the lip may need to be removed to prevent people from going over and rolling all the way to the bottom...It looks more intimidating in person...
Nuther ledge a little ways up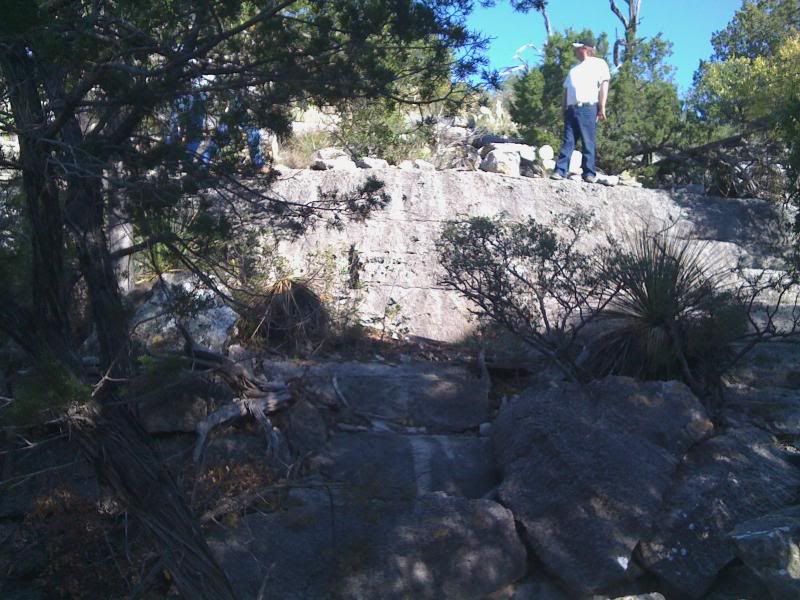 Nuther...
Nuther....looking up the draw
This is from the top...just to give you some perspective on how high we are on the top and the views...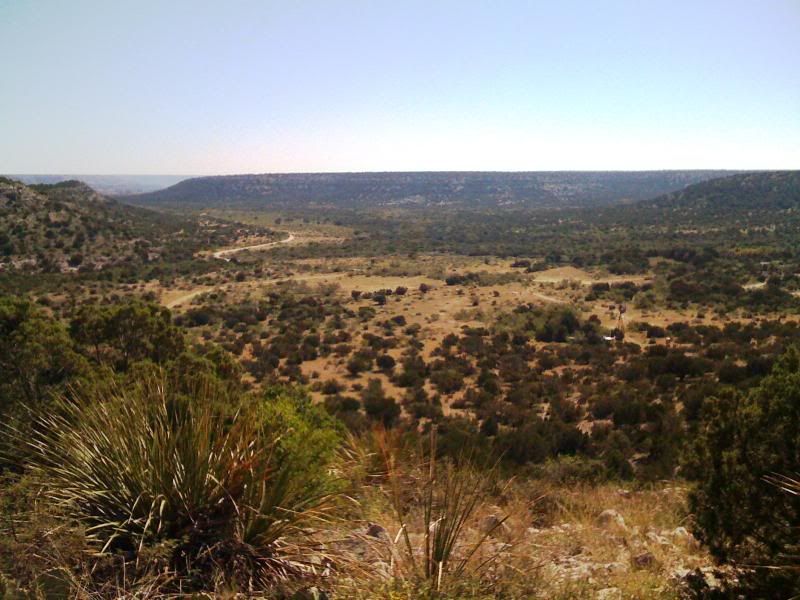 there are a few more pics on here, but I didn't take many since we were working all day...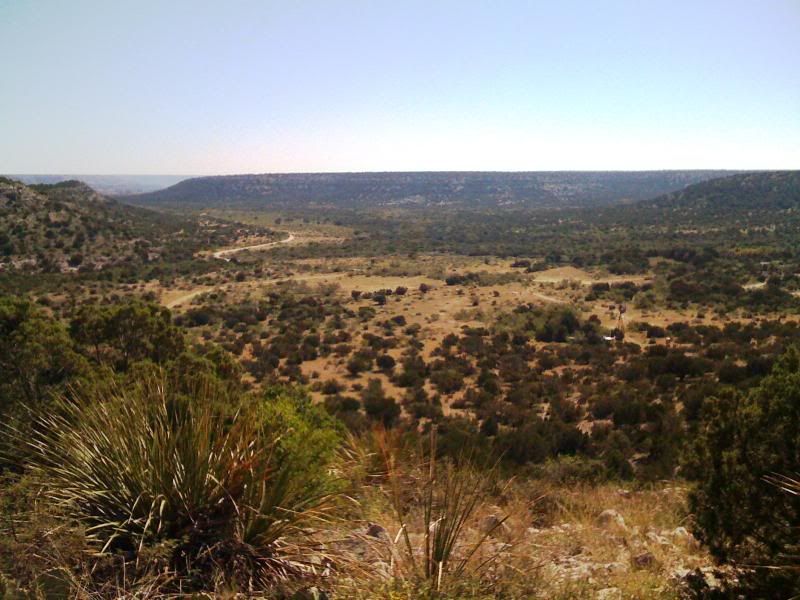 The Rim trail and 101 are the only ones I know of that they have started....I don't think any are completed yet. Rim is a challenge, we couldn't find a good way down (except the way we came in) because of the sheer caprock and the steepness and rocks....they are likely going to bring in wither heavy equipment, or dynamite or both,,,,,
This pic is where we had come down and were driving around the back side, the hill is to the left and it doesn't look like much, but it is steep, sheer caprock ledge, and lots of loose rocks....