First off, thanks for the chance to play Doc. This write-up is in reference to this thread --->
Test Group
The lights that I am testing are the Delta Tech H4 Conversion Housings and Bulbs.
First impression right out of the box: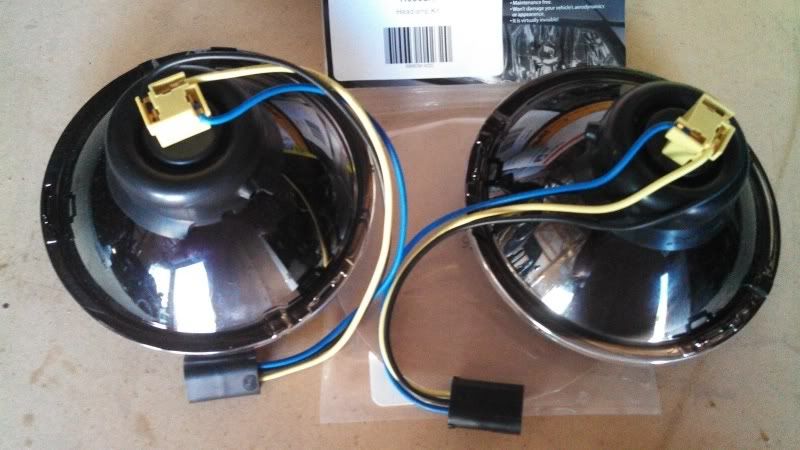 Image from the Delta web page:
First thing I noticed.... they don't look like *Jeep* headlights, it caught my eye pretty quick. The Jeep housings are contoured and the Deltas are flat with a lot more going on (deflectors etc..) than the stock housings. Not a show stopper.. just caught my eye.
They were ready to install right out of the box.. pure plug and play.
Install was very simple... 20 minutes start to finish tops, even when taking photos etc...
Remove the grill by pulling the push fasteners that line the top of the grill just under the hood. There is a tool for it or you can simply use a #2 flat tip screw driver to ease them out. Once they are out just give a sharp tug on the bottom part to pop it out. Unplug the running lights and set it aside.
Remove the 4 torx screws in the trim ring holding the headlight in place. Don't forget to push the little red tab away from the plug to unplug the headlight.
Install the Delta setup by simply plugging into the stock harness, replace the torx screws and your done...