Discussion Starter
•
#1
•
Well, the local state forest finally got one right. They advertised in the mullet wrapper that they were selling "cut your own xmas trees for $10!" Hell, for the experience of driving to the woods w/ my son and cutting my own tree, I would have paid $50!
According to the rangers I talked with, it was the first time they've offered this program and it had been "a tremendous success" that they intended to repeat next year! Awesome!
So I hooked the M416 up to the Jeep, loaded up the family unit and headed out. Was a brisk day for FL - about 60º. Larry and Sparky were bundled up and looking cute:
Once we got out to the woods, I let Mommy and Larry ride in the trailer while I got us to a Sand Pine grove: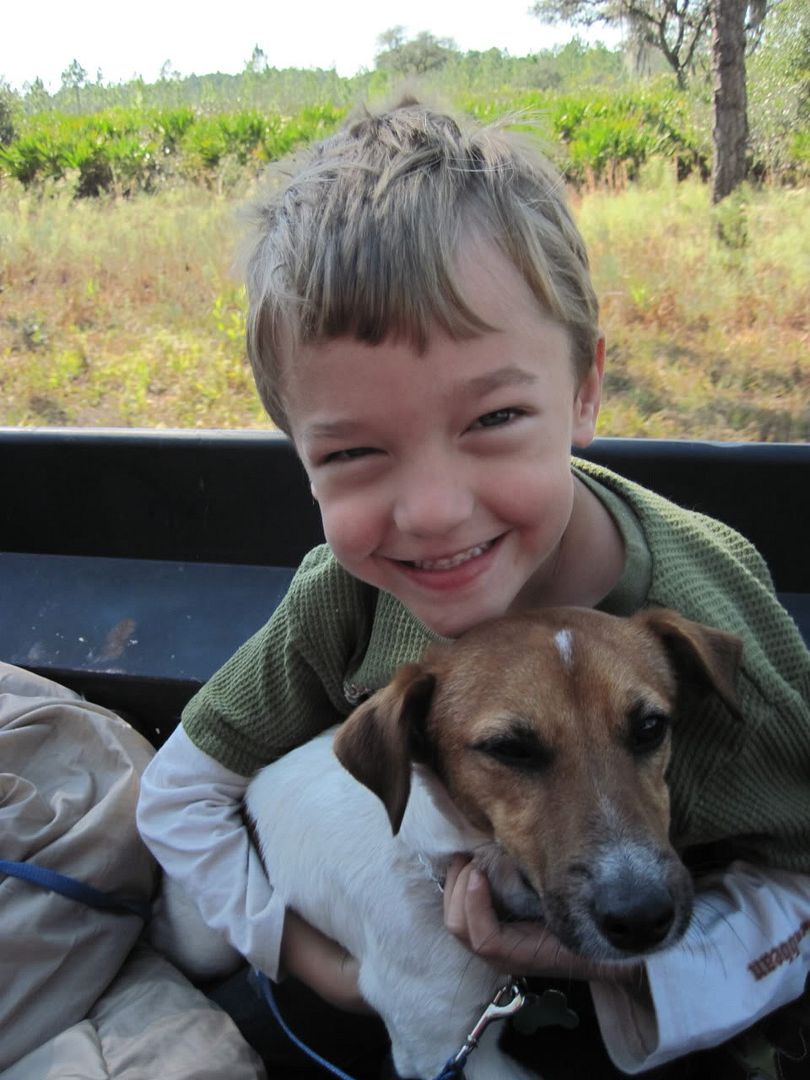 A cute video of my wife and son (and dog) riding back there:
YouTube - Riding in an M416 to cut a Xmas tree
Once we got out there, Larry went all Serial Killer on me: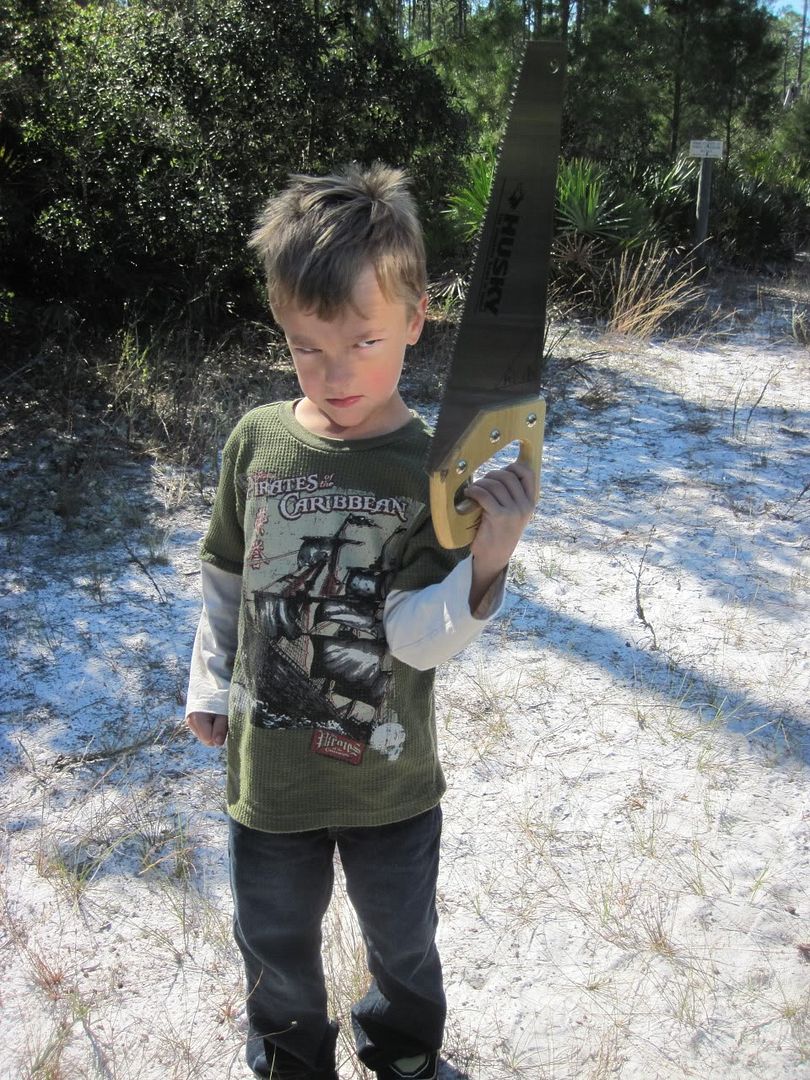 But I straightened him out:
After some haggling, we found the appropriate tree. We decided to cut a tree top off and make that our tree. That way we dont destroy an entire tree AND we get to come back next year and see how much it grew back (I know these woods like the back of my hand). Our very own nerdy science experiment: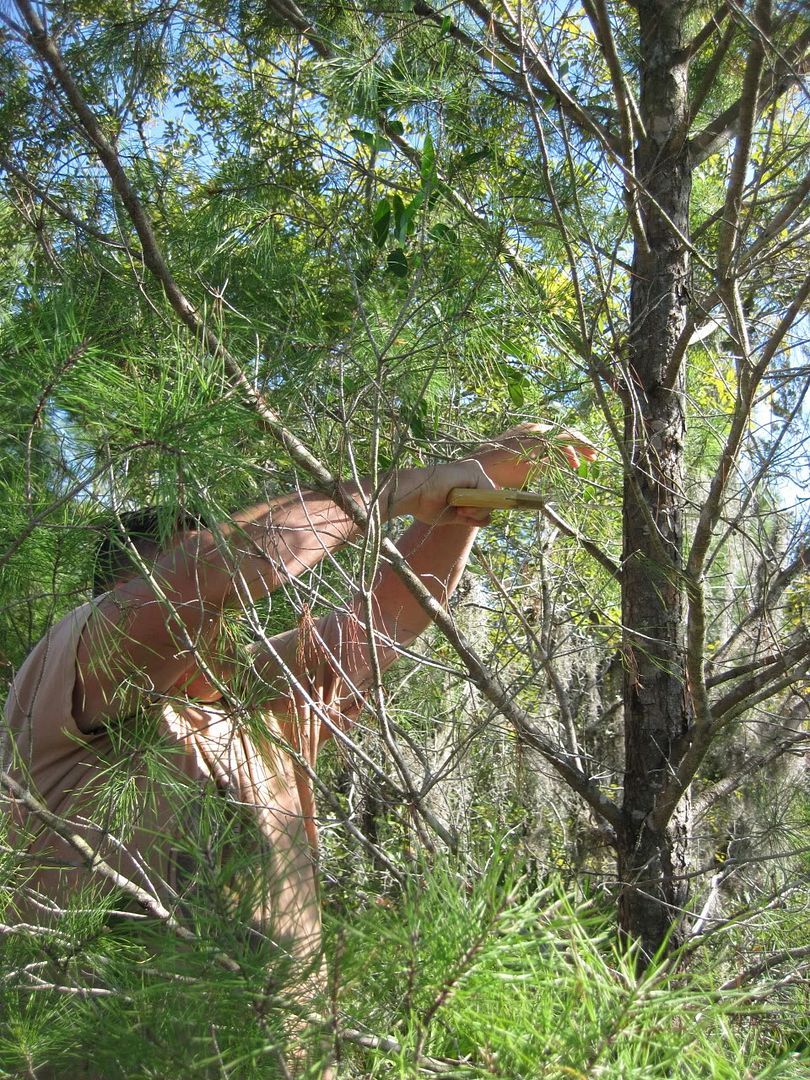 I got busy cutting while they played: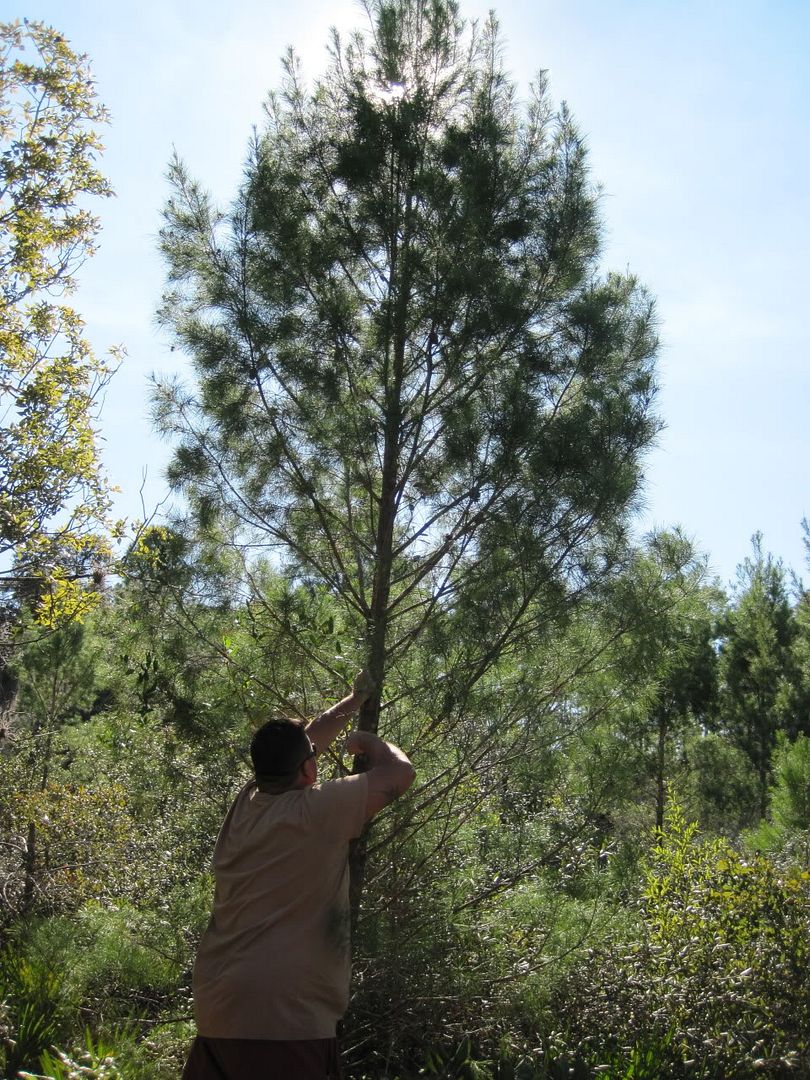 Timbeeeeeeeeeeeeeeeeer!: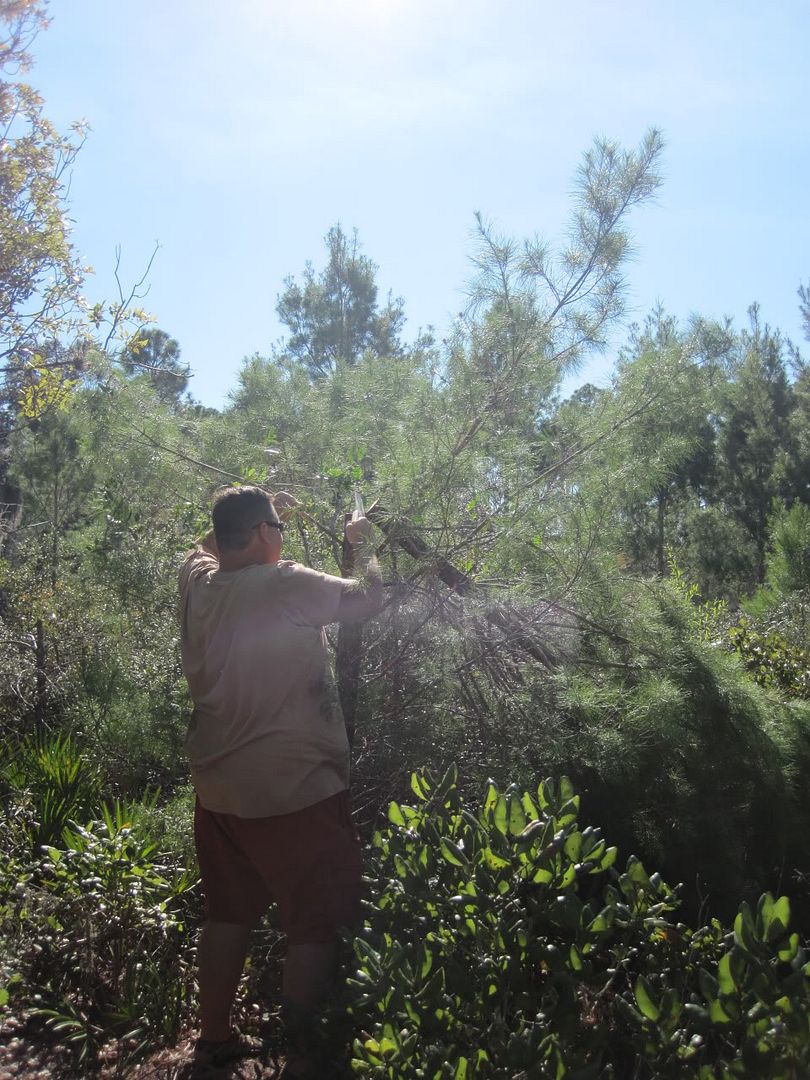 Now the fun part...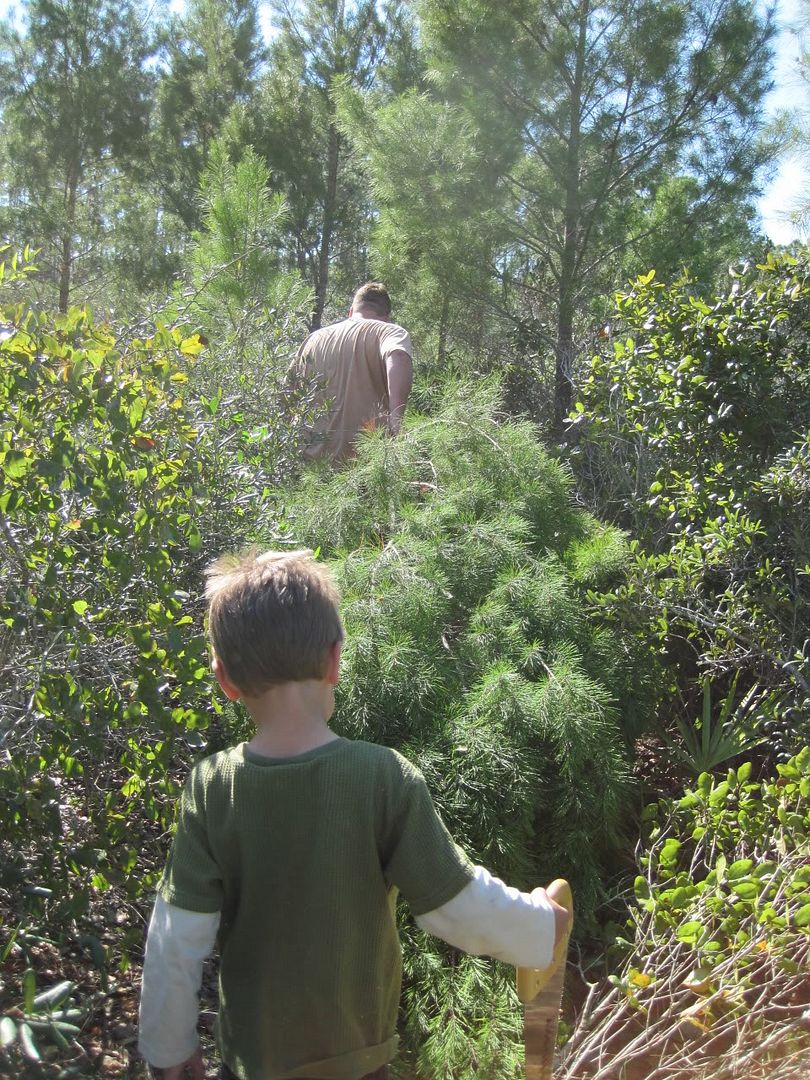 Obligatory Father/Son Pose: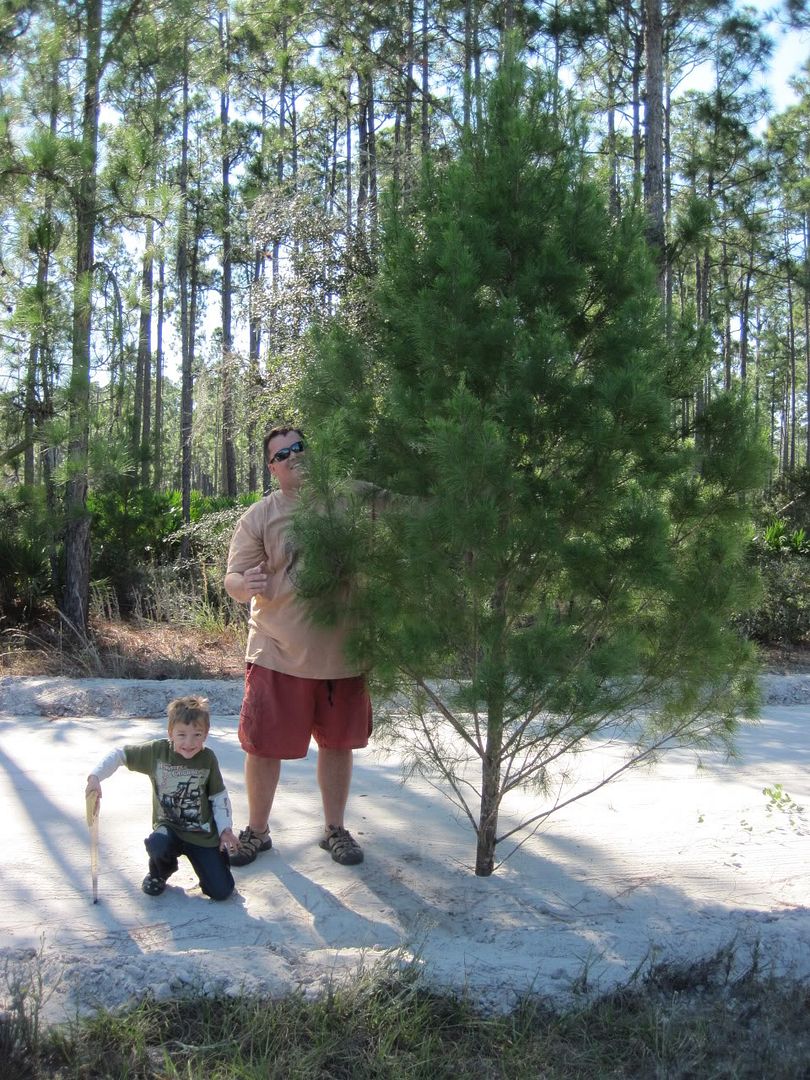 Finally back at the Jeep, Larry helped me load it up by playing some Ramones. What great help!: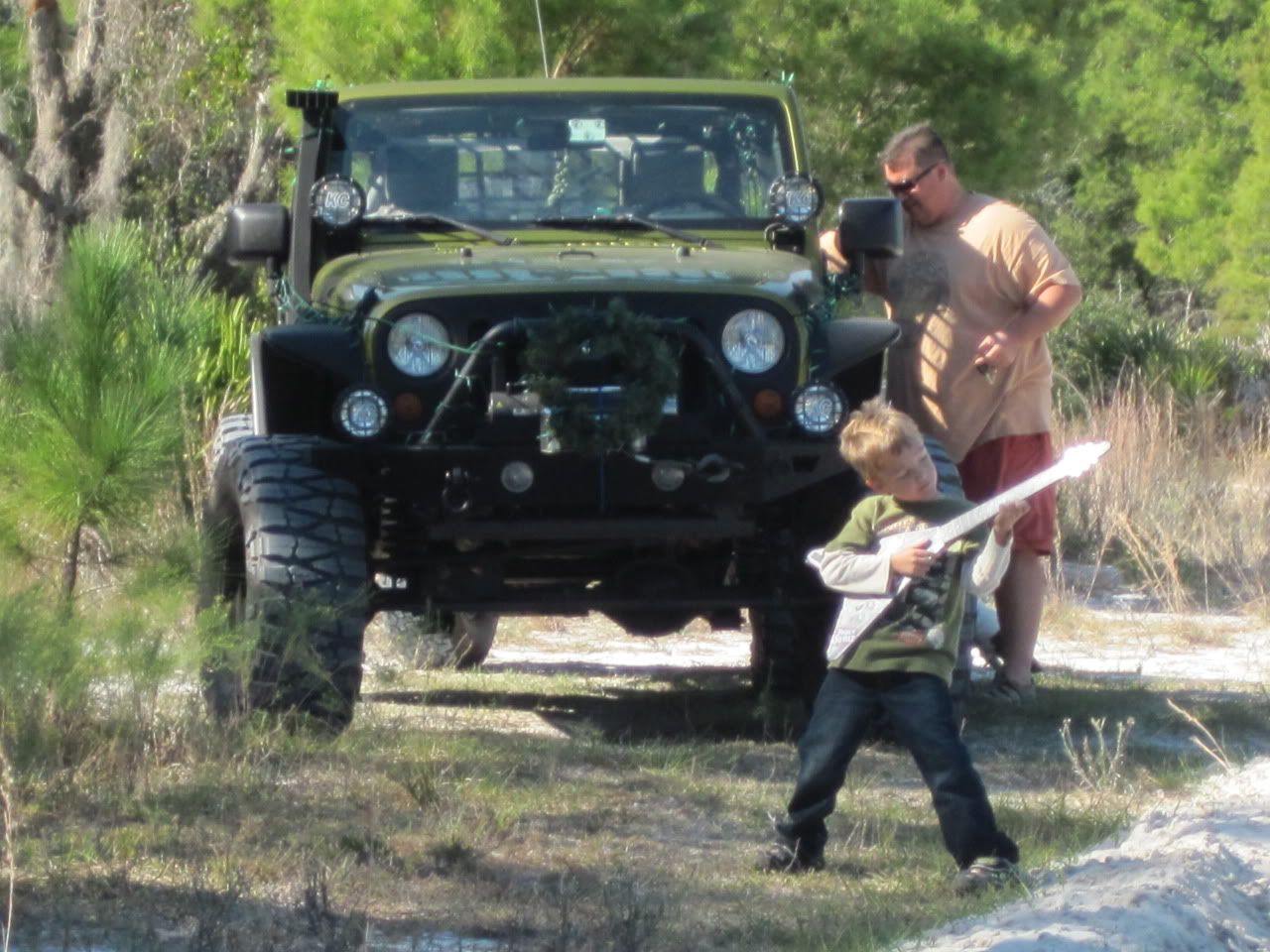 (cont'd)