Discussion Starter
•
#1
•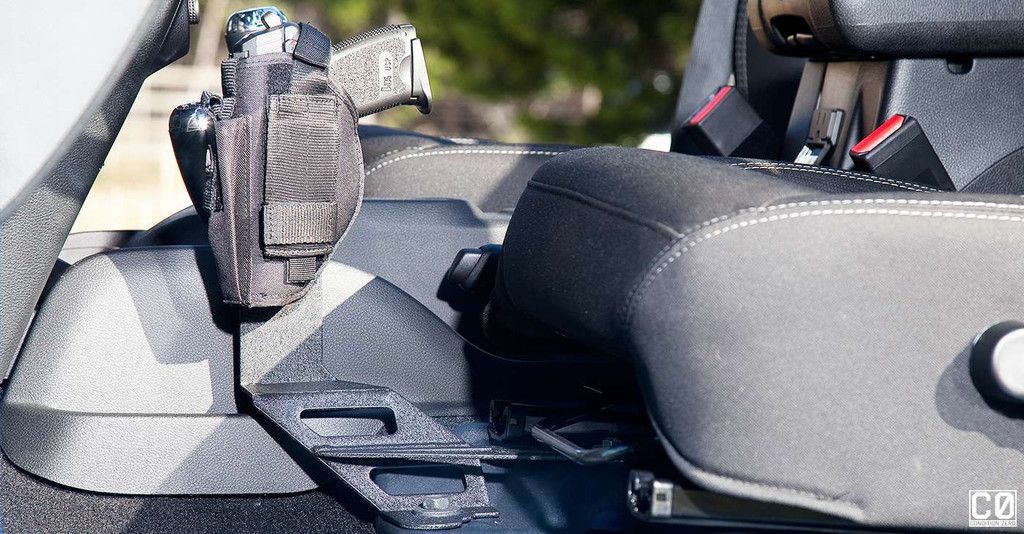 Condition Zero Pistol Mount Jeep JK 4dr Write-Up & Install Guide
SKU
• J101893 (4dr)
• Bracket comes in a driver or passenger side option.
• There is a 2dr option as well, and only made for driver side.
Price
• $115.00
Condition Zero Pistol Mount
We believe strongly that a properly mounted and secured firearm gives you the best chance of using that firearm effectively. We've all seen the effects of having a firearm that was not available to the user when it mattered, and the risks that come with having a loaded firearm floating around your console or glove compartment. In the field, on the road, or wherever you need fast and secure access, we know that our customers are Never More Ready™ than with Condition Zero Mounts.
About Condition Zero Mounts
Condition Zero Mounts are a product of Gunner Fabrication, headquartered in Kerrville, Texas. We design and manufacture a wide variety of products for those who prefer the convenience and confidence that comes with having the perfect mounting solution for their firearm. Launched in 2013, we're proud to use American design, manufacturing, and materials.
My Thoughts
I am extremely happy with the Condition Zero Mounts Jeep JK pistol mount! I have had other brand holster mounts where they attach under the steering wheel, but never liked the idea of pulling a loaded weapon out from under my steering wheel and between my legs. While it was nice that it was a little more hidden, the point of having a pistol mounted in vehicle is for safe, and quick un-holstering if ever needed. The bracket fits perfectly in the Jeep, and takes very little time to install. The bracket comes power coated, with hardware for install. The bracket also includes the universal holster and Velcro. I have absolutely nothing negative to say about this mount and holster setup, and highly recommend this product to anyone looking to add a gun mount to their Jeep.
Notes
The universal holster fits perfectly with bracket and hold a wide variety of guns. When test fitting your firearm, make sure to do a thorough safety check to make sure firearm is unloaded. As an extra safety precaution, keep magazine out of gun until you are happy with fitment. I checked my Glock 19, Glock 43, Smith & Wesson M&P Full Size 45, M&P Shield and all 4 guns fit great.
Gun Safety
Unloading Your Firearm
Unloading means unloading both the chamber and the magazine. Before handling a firearm or passing it on to someone else, visually check the chamber, receiver, and magazine to make sure there is no ammunition anywhere in the firearm. Never assume a firearm is unloaded, and never take someone's word for it.
Firearm Safety Commandments
10 Commandments of Firearm Safety - European American Armory/USSG
(Click on highlighted link)
Warning
Failure to follow handgun safety rules may cause personal injury or death to the shooter or bystander and damage to property
Install Time & Difficulty
• 5-10 minutes
• Easy, only basic tools needed.
What Comes In Kit
• Condition Zero Mount Powder Coated Bracket
• Universal Holster
• Concealment Cover/Bag
• Supplied bolt, nylock nut and 2 washers
• Velcro Strips
Tools Needed
• ½ Ratchet
• ¼ Ratchet
• 18mm Socket
• 18mm Wrench
• ½" Deep Socket
• ½" Wrench
• Towel
• Rubbing Alcohol
• Favorite Drink
Condition Zero Pistol Mount Install Guide
Step 1
Remove Factory Seat Bolt
• Slide seat back to furthest setting.
• Remove bolt closest to the center console.
• Use ½ ratchet and 18mm socket to remove bolt.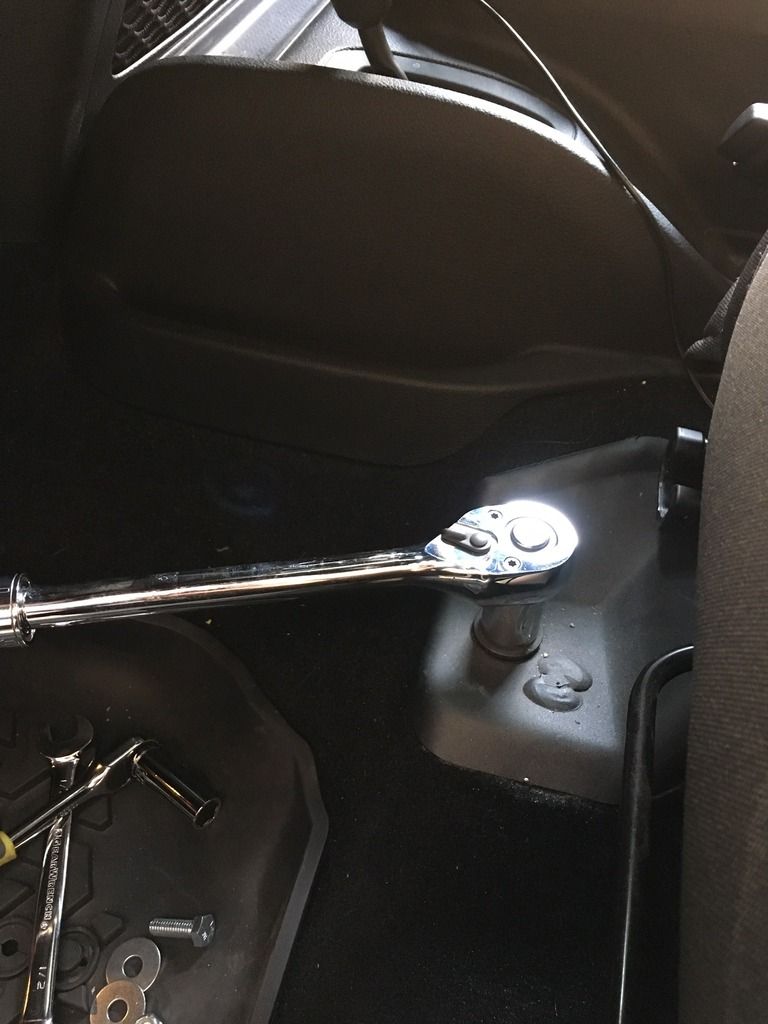 Step 2
Sit Condition Zero Bracket in Place
• Lightly thread back in 18mm bolt you removed on step one.
• Do not tighten at this time.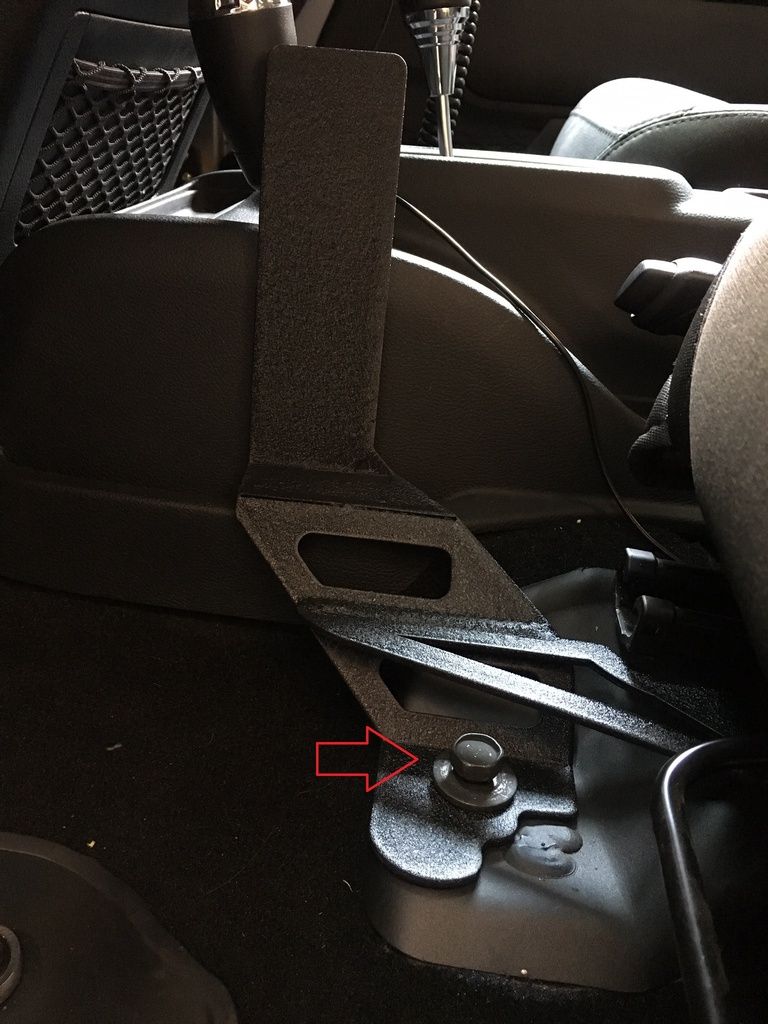 Step 3
Install Under Seat Bracket Bolt
• Slide supplied bolt and washer through underside of hole opening.
• While holding bolt and washer in place, install washer and nylock nut.
• Bolt and washer can also go through topside, but harder to install.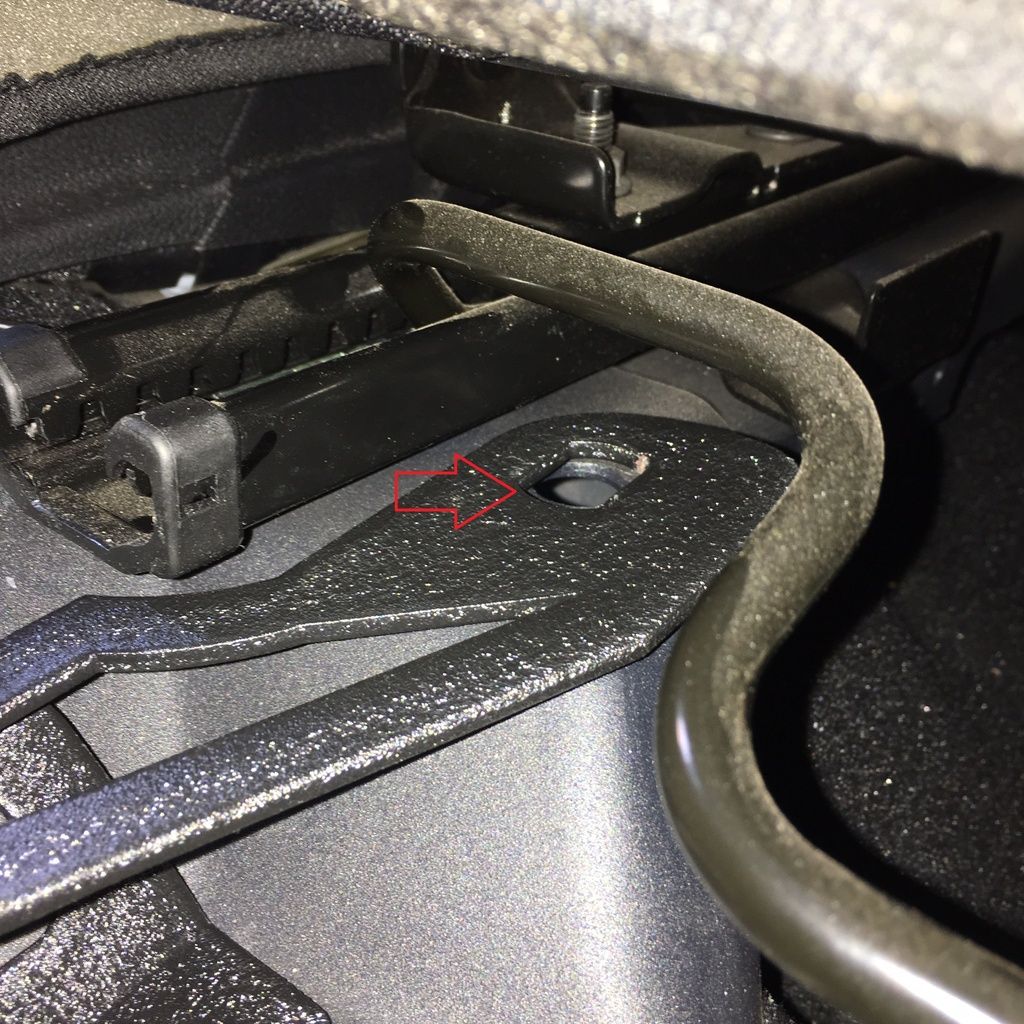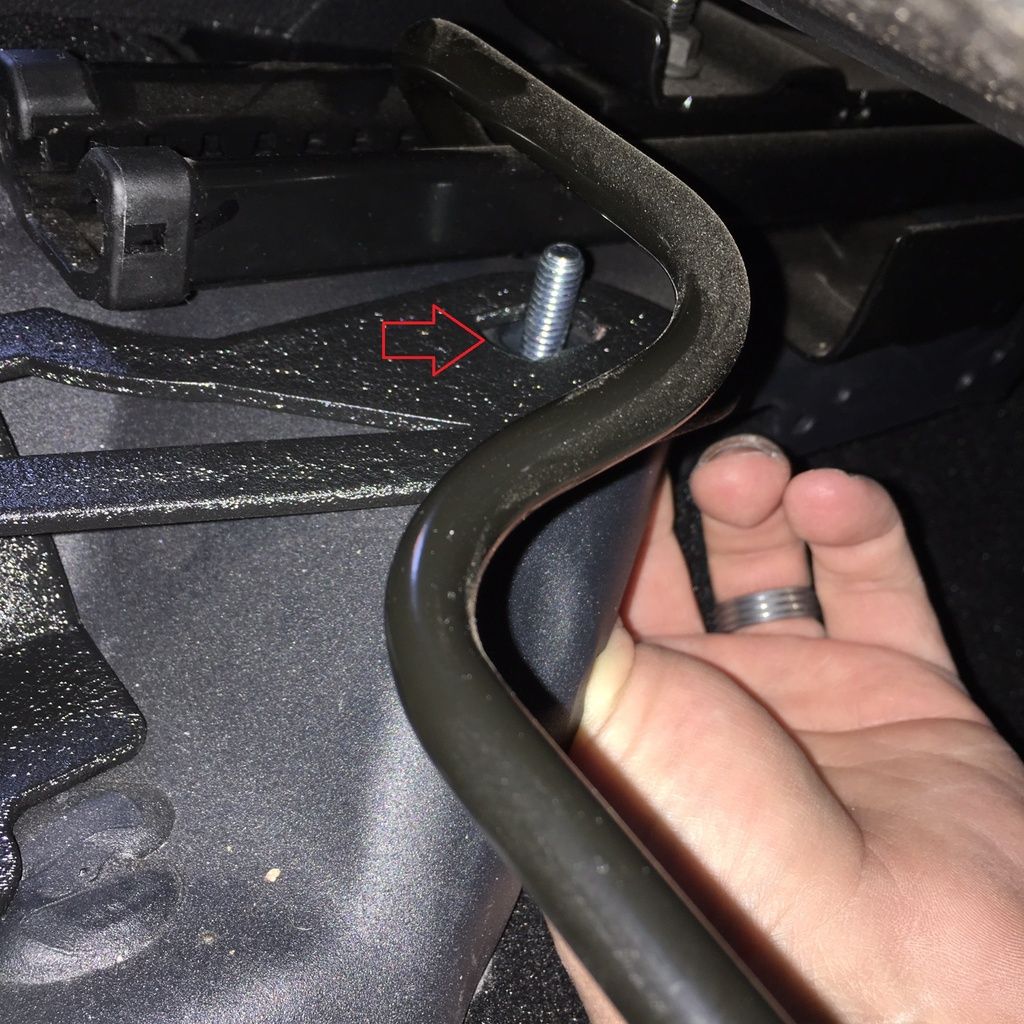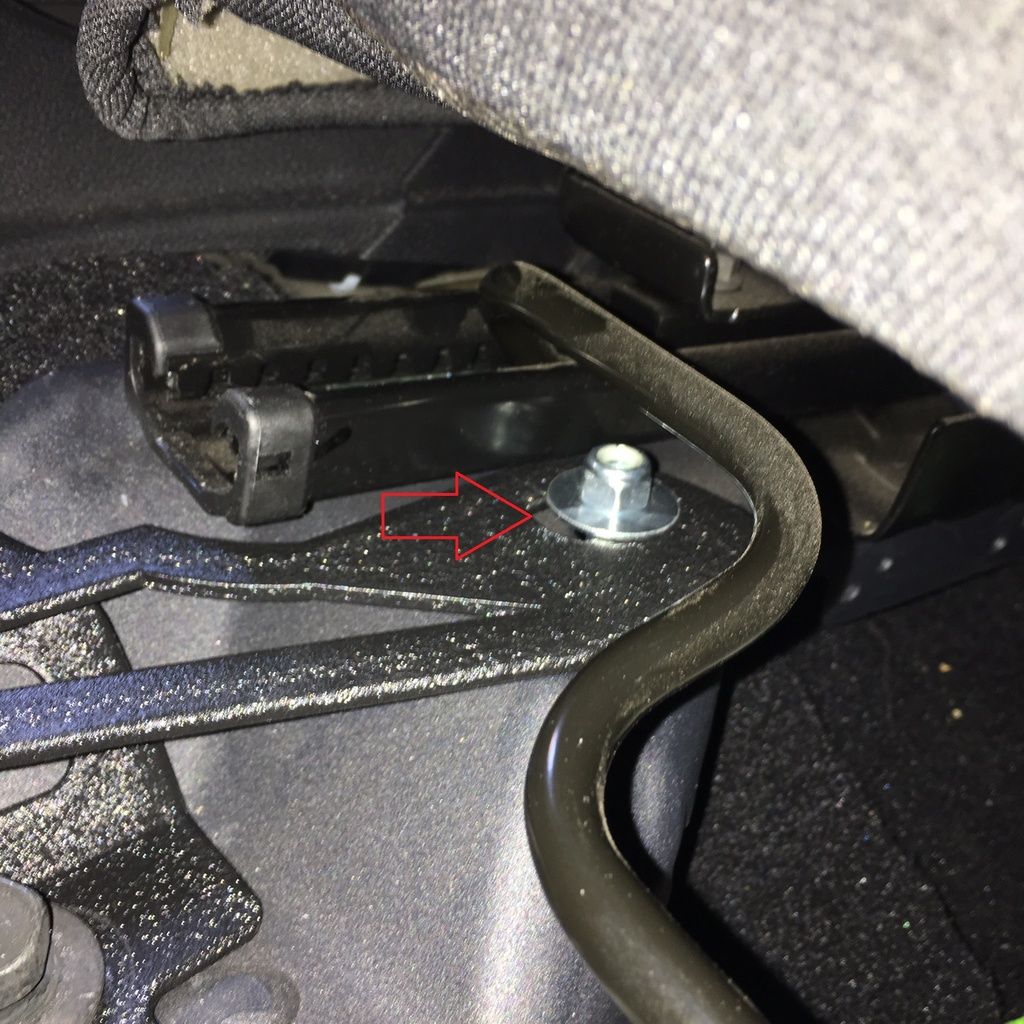 Step 4
Place Bracket in Final Position & Tighten Bolts
• Start by tightening the under seat bolt. Use ¼ ratchet with ½" deep socket and ½" wrench.
• Once tightened, now tighten down front seat bolt with 18mm wrench.
• Bracket upper bar can be bent a little by hand for proper alignment for holster.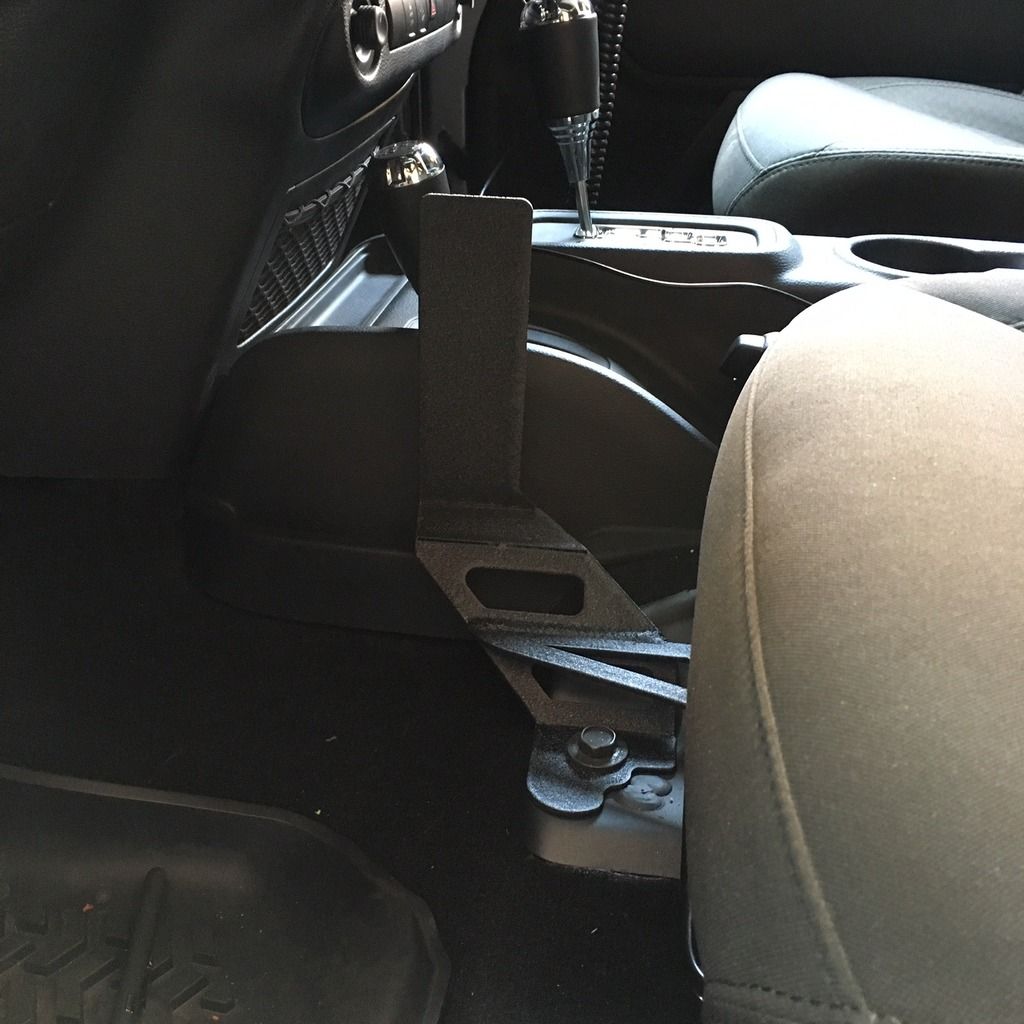 Step 5
Install Holster
• Wipe both sides of upper bracket with rubbing alcohol.
• Open Velcro strapping on one side on holster.
• The holster should be closest to you, so open right side of holster.
• Slide strapping over bracket to test fit. Once bracket is slid to top of holster strap, mark where the Velcro should be placed.
• Make Velcro is opposite of holster to the will attach to each other, than attach to bracket.
• Install holster into place and press firmly so Velcro attaches to each other.
• Now wrap little Velcro loop around bracket as well.
Note:
I did this part of install a little different than instructions. I installed the Velcro to the holster first, then carefully slid opening of holster over mount. Once I had holster in place, I firmly squeezed holster against mount for proper attachment. Then I wrapped the Velcro loop around bracket.