Discussion Starter
•
#1
•
I do a fair amount of tailgating, camping, days at the beach and I love to cook on the grill. I have been through many portable grills, the cheap-o's and the nicer ones including the
Coleman Rodatrip
, the
Thermos Grill 2 Go
and several others. What I have found is that wheels fall off, they are hard to clean, parts get loose from rattling or you run out of gas etc.... they did cook good and I got a lot of use out of them.
IMO there is little substitute for cooking with wood, mesquite is my favorite... it takes too long to use that on the go so some good charcoal is next best. It is a PITA to deal with a bunch of charcoal while tailgating, what do you do with them once you are done cooking etc.... it is nice at the football games because there is a dumpster just for coals and ash. This thing leaves very little to have to discard, on the trail you can dig a little hole and use some water (or whatever) to extinguish the coals and move along.
My Thermos grill is falling apart so I started looking for a new grill to use, I needed one that takes up as little space as possible so I can secure it in the back, under the trunk. It also comes with a carrying case to keep everything secure.
I stumbled across the
Cobb Grill
and was skeptical at best. The size (14x14x14 and 10 lbs) and ease of cleaning (it all fits in the dishwasher) along with only using up to 10 charcoal briquettes was enough for me to pull the trigger.
From their website:
The Cobb Premier was voted TIMES magazine invention of the year for a good reason. Able to cook anything, running on just a few charcoal briquettes, this grill can cook for three hours at 500 degrees! And while this takes place, the revolutionary design ensures that the base never gets warm. Place this on any surface and never worry about burn marks! You could even carry it while cooking!
It showed up and I read the manual (I never do that) just because I was not familiar with the design.
More from their website, I was not familiar with how "convection cooking" works... now I am.
The award winning COBB system barbecues, grills, bakes, smokes, boils and warms. This unique light-weight cooking system circulates the heat in a convection cooking style. Thus maintaining a constant internal temperature for up to 3 hours. It is simple to use and maintain. The COBB includes a heavy-duty carry bag and a cookbook filled with delicious recipes and cooking instructions.
I put it through the tests over the weekend while at the beach and I am impressed. I cooked steaks, chicken, thick cut pork chops and ribs and they came out perfect every time - only using 10 charcoal briquettes each time. It is not as fast as gas but fast enough for tailgating or camping for sure.
This is the outer casing that the fire chamber fits into, it allows you to pick it up and move it any time, even while cooking.
Here is the fire chamber installed with the fire grid - fire stick will go under the fire grid and the fire grid will be filled with charcoal in a few...
These things are cool as chit, they strike against the box like a big match stick and burn for about 12 minutes which is perfect timing for the charcoal to be ready to cook.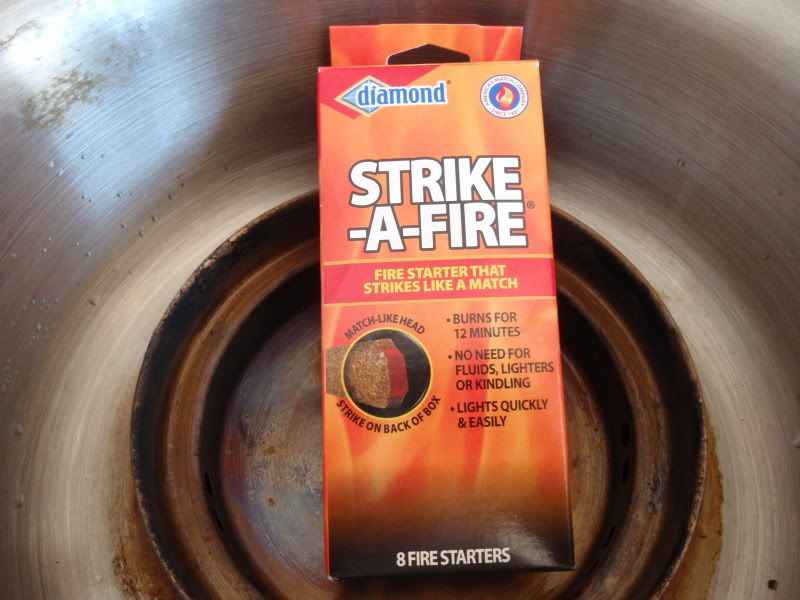 Once the coals are about 30% gray they are ready to cook.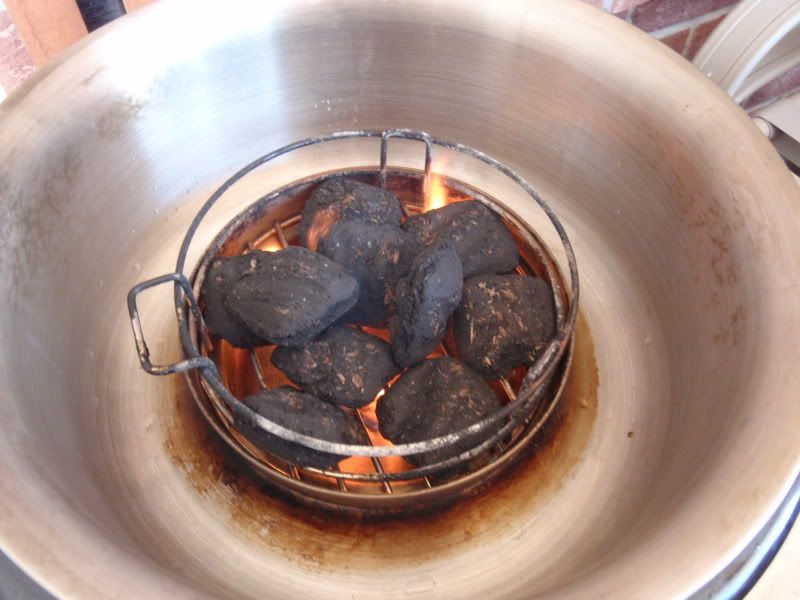 Throw on the cooking surface, whatever meat you want to cook, place the lid on and get after it.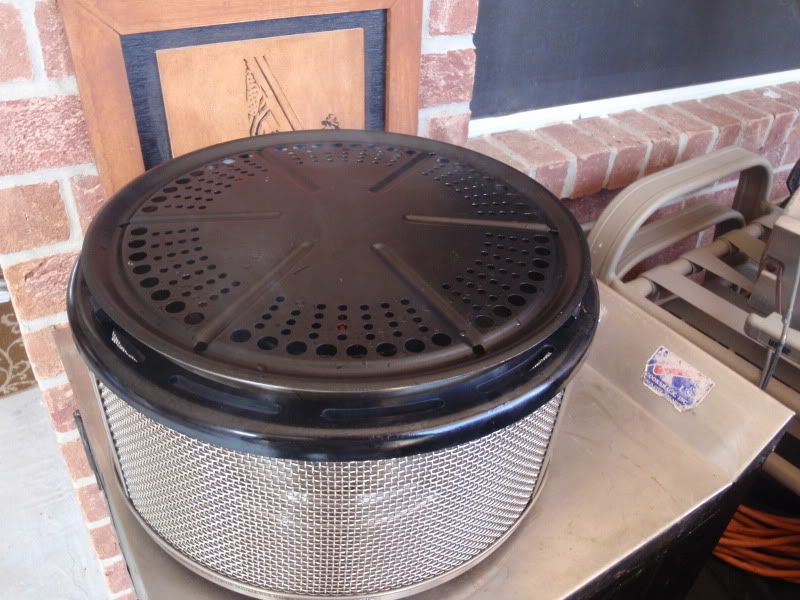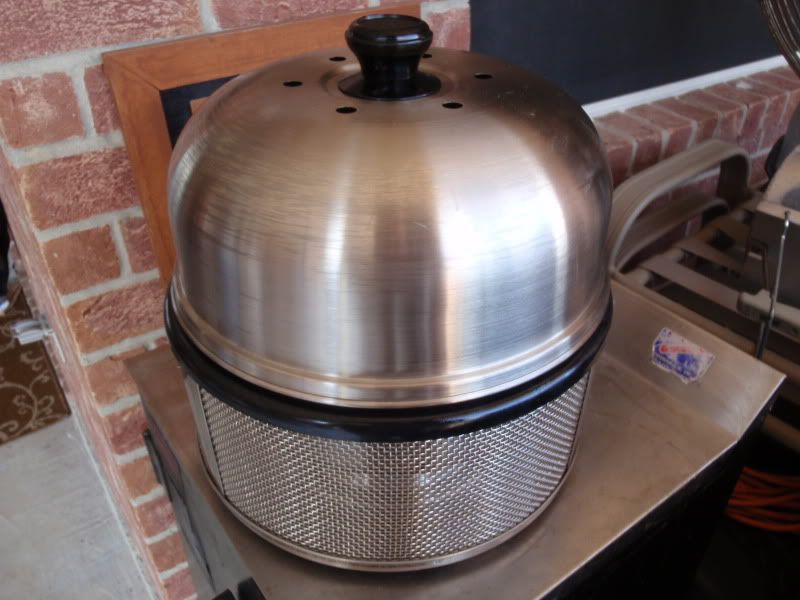 I threw on some chicken on and sat back to drink some cold beer - it's hard to not keep opening the lid to check on the status but the longer you keep the lid closed the better everything cooks. I tuned them at 30 mins and they were just about ready - not burnt, no flare ups because the drippings are channeled to the edges - away from the coals. One thing that I forgot to do was add some beer to the moat..... and I was drinking while cooking so no excuse
it was done in about 45 minutes - a little longer because it is chicken and you want it cooked good all the way through.
Just like everything that I have cooked on this thing so far - the chicken was perfectly cooked and juicy. I will do something different tomorrow and take some pics of the finished product... a little camera snafu kept me from taking some of the chicken. I was taking pics while doing the write up and forgot to stick the card back into the camera.... now the photos are in the camera and I cannot find the cable... duh. I will get some though. There is nothing left of the chicken so I guess the family approves.
Next up - accessories.