Well, I could pay someone to do this, or I could save $1000 and do it myself. I have decided, at least for now, to do it myself, with the help of my 17 year old son and probably his friends too.
I am working on my 2012 JKR with 78k
Thanks to NascarRubicon for this thread, Ill be following it closely: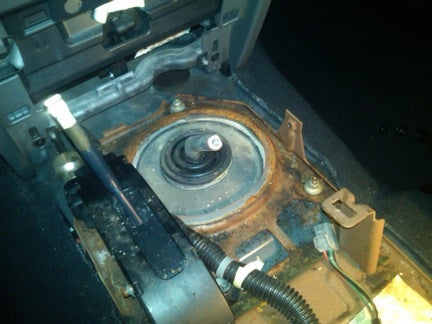 So i havent seen a writeup on how to replace the clutch...so i decided to do one...my bosses 2dr jk's release bearing went and since his brother owns the company he had me do it at our shop... first things first...if you have never done a clutch replacement before on any type of vehicle this...
www.jkowners.com
I am prompted to do this because I have a T-case and Input Seal leaking. To fix these the transmission has to be pulled, so why not upgrade the clutch at the same time..right?
I am planning on using the Centerforce 2 Kit, it seems I need to also upgrade the flywheel when installing a CF2. The kit does come with a throwout bearing, pilot bearing and flywheel, but its pricey. (optional suggestions to CF2 are welcome).
My main question is, while I am in there is there anything else I should replace? Maybe the slave cylinder? My shop recommended replacing the M/T expansion plug too.
Ill be doing this in my garage of course and will probably pick up one of these to help with the job:
Amazing deals on this 450Lb Low Lift Transmission Jack at Harbor Freight. Quality tools & low prices.
www.harborfreight.com