Discussion Starter
·
#1
·
So after year of riding around with the stock Jeep I decided it was long enough and started ordering parts.
Everything showed up in time for the weekend, and it was a perfect weekend to get the work done. I went over my friends and took over his driveway for the weekend.
I went with the 3.5" kit, and let me say I was really impressed with the quality and overall beefyness of everything used by Clayton.
The install went pretty easy, we were able to get it done in a day, and we took our time. One problem that I have is that with the stock wheels and tires on it the tire is rubbing the rear passengers side upper arm, I think I might have the track off just a hair, but it is also very close to rubbing the arm on the drivers side, like 1/16". That problem should be fixed with the new wheels and tires that will be going on it Tuesday evening.
I would adjust the track but I think I have it set pretty good as it sits, and dont think I would be able to get it any better.
Alright enough talk time for the pictures.
My front porch Friday when I arrived home from work, kinda like Christmas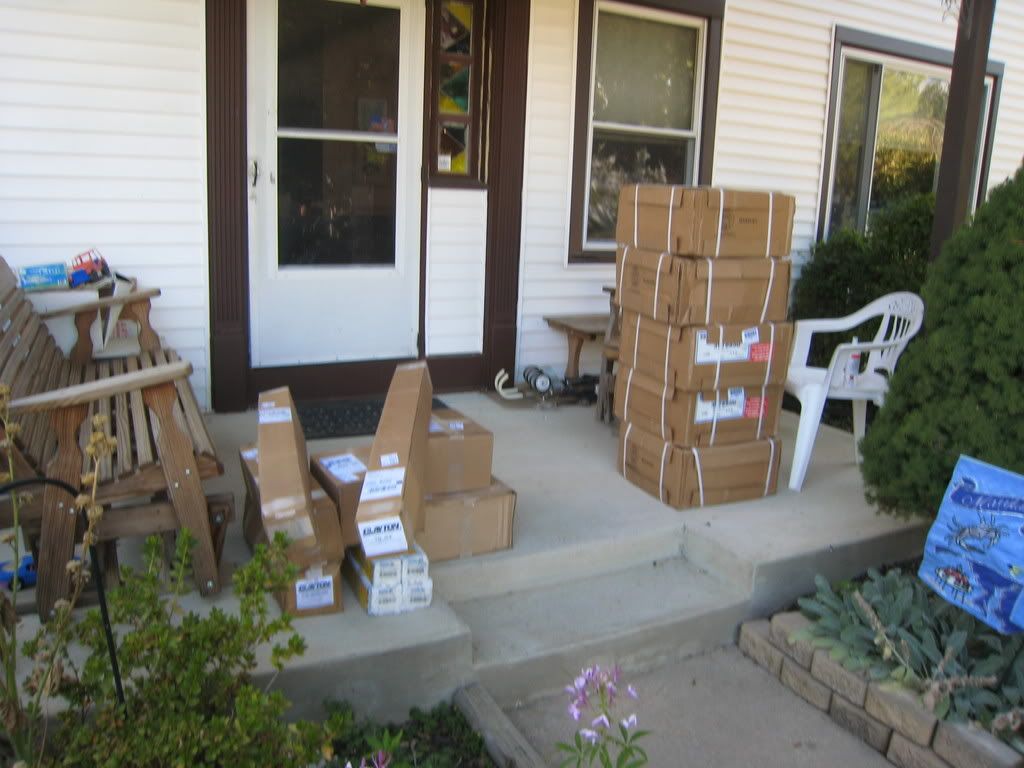 Sitting stock for the last time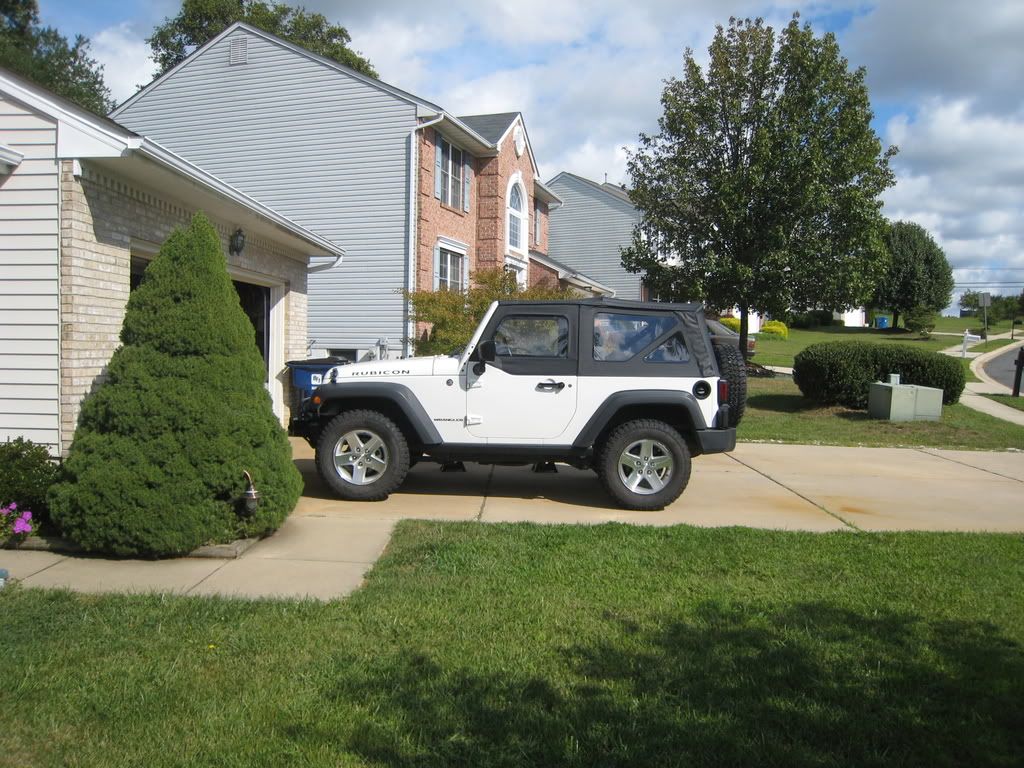 Front done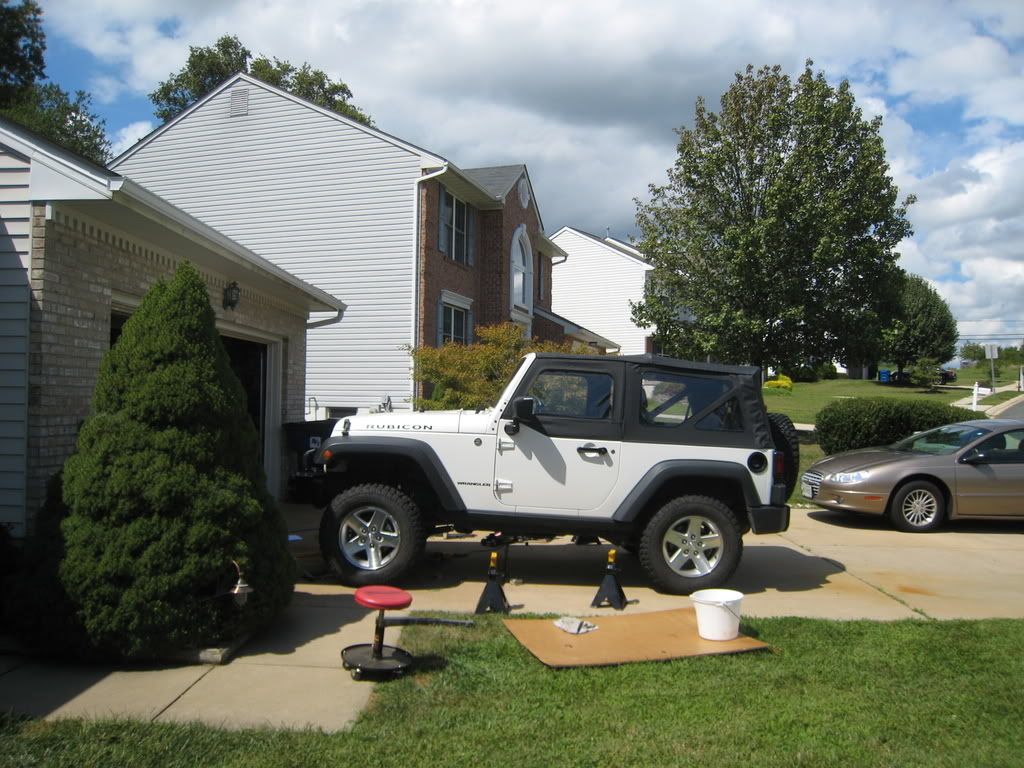 Riding high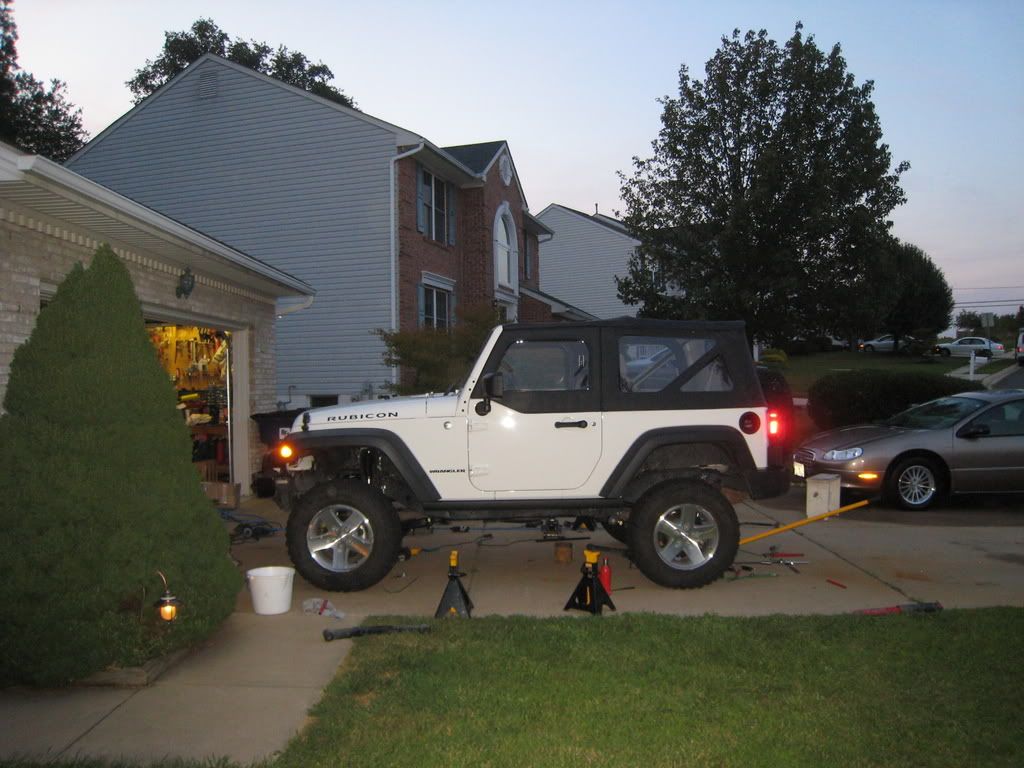 More random shots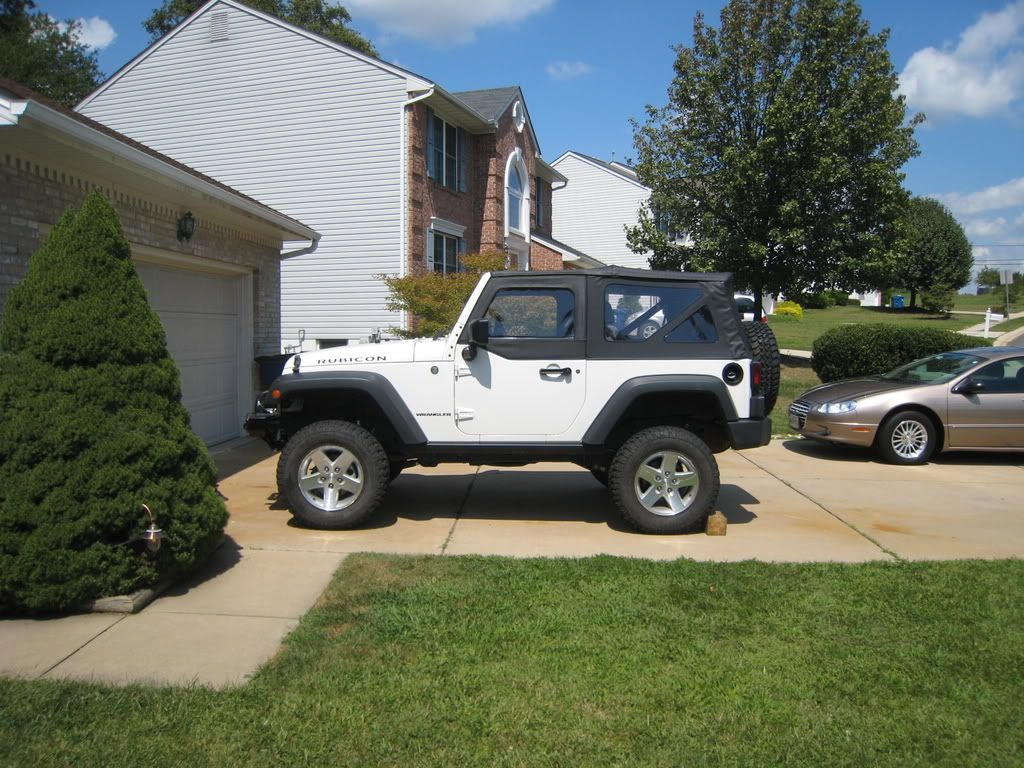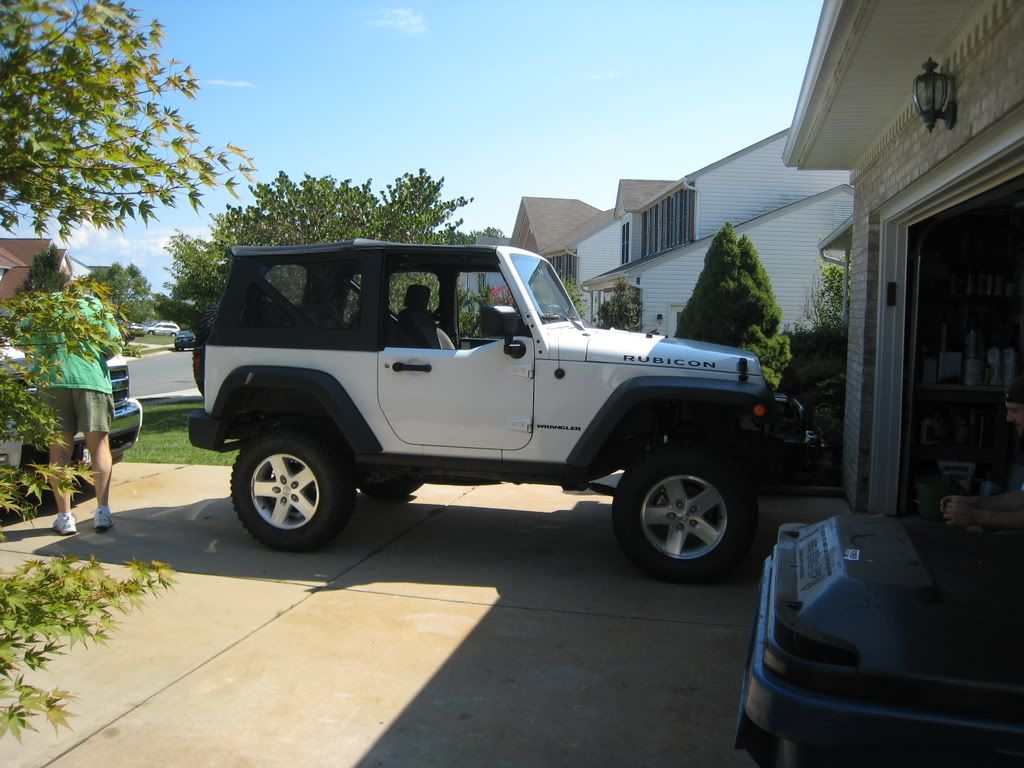 I'm going to order driveshafts tomorrow, and while Im at it new diff covers cause the stock ones have taken a bit of beating.
Its just killing me that I cant drive it because of the tire rubbing, but Id rather wait a few days then trash a tire.