This is it:
http://www.borla.com/products/product_detail.aspx?prod_sku=11754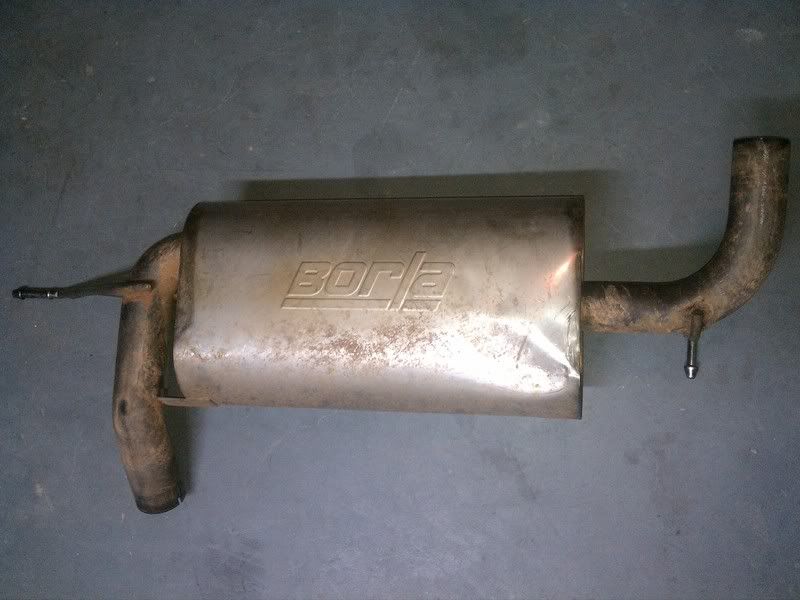 Took it off this week, put a Flowmaster in so I could move my swaybar back 2".
Looks pretty good, a small dent on the right side but still works fine. This mounts in the stock location. I have the tip for it but will have to find it as I think it looks better without it.
$175 + shipping from Phoenix, AZ, 85024.