Long story stop:
My family has traded this 16' Jon boat/25hp tiller motor back and forth between brothers and myself (brother-in-law) several times. This time it is staying put. The motor isn't running right now but it's a fuel starving issue so I just need to figure out what is keeping the fuel from getting to the motor unrestricted. It has been sitting for about 5 years now but this boat doesn't have anything to rot or go bad.
Just so happy to have a little boat to get out on the water again. Lake Conroe is just a few minutes from the house. Lake Livingston is about an hour. This boat is great for the Jeep because it is light weight and gets back into the best fishing holes sorta like a Jeep for the water. I was able to get in in the garage by moving the front mount forward and pull the boat up on the trailer as far as possible. I really want some property so I don't have HOA to deal with over this stuff.
The wife's car will have to sit outside now. :-( Good Wife -
I have old pics of it in my files but it is back home to stay. :thankyou: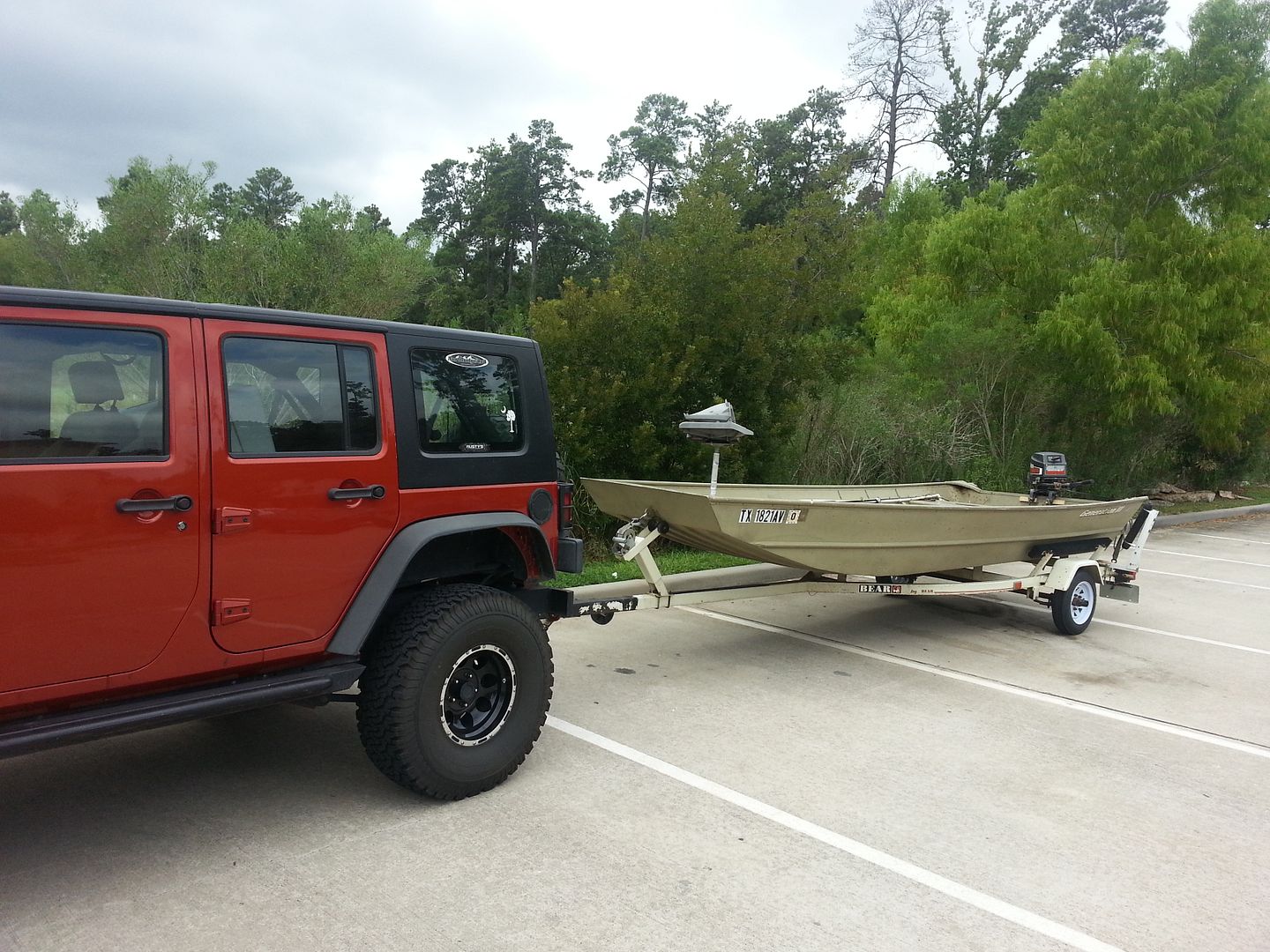 No room to spare: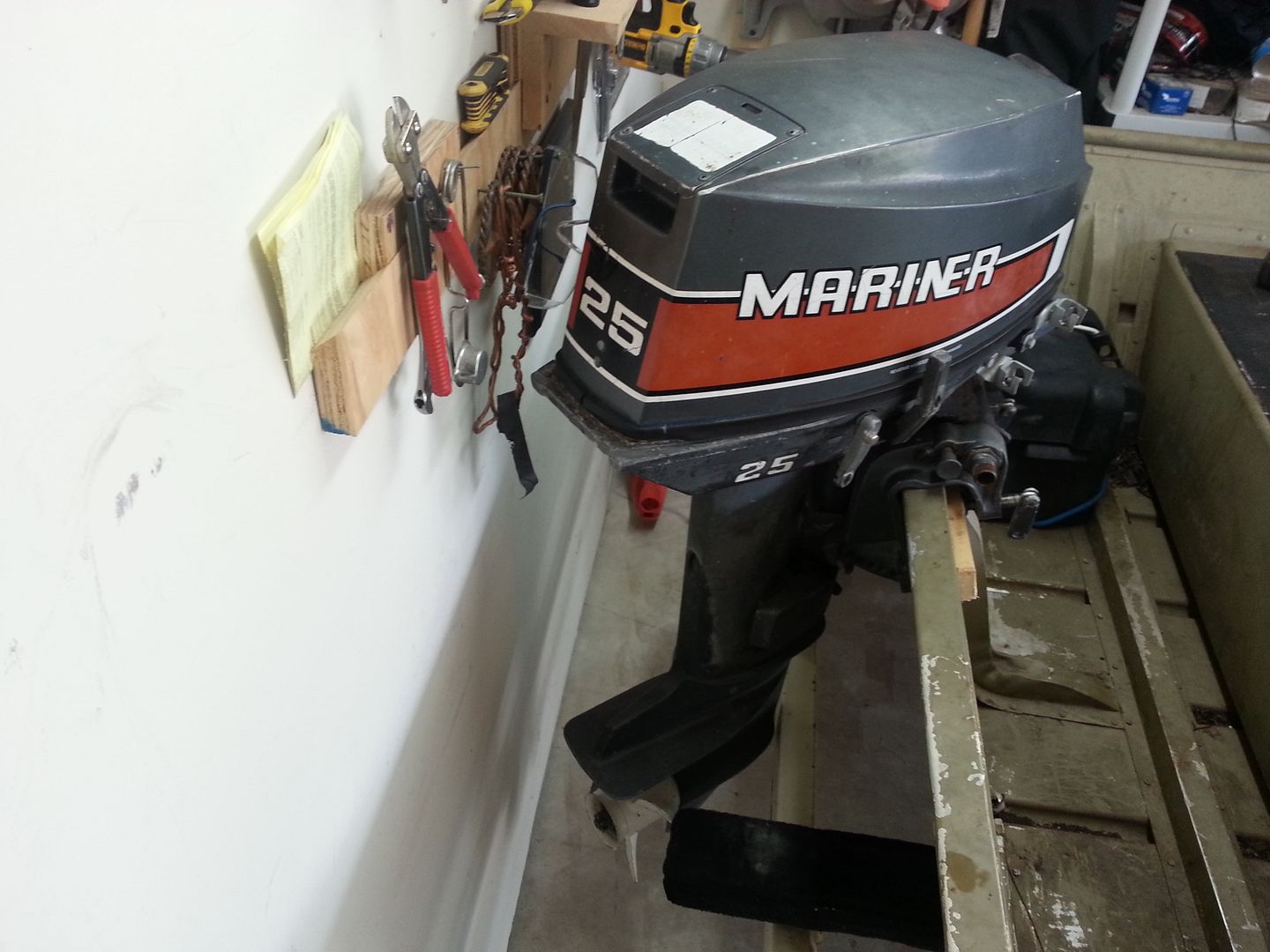 Perfect!!!!!