Discussion Starter
•
#1
•
Been wanting to post awhile but wanted to wait for some mods to be done.
So I had a 2dr JK on 35s but wanted a 4door. I got a 4 door Rubicon but at the time I financially I became "car poor" and got rid of it. Then I got an LJ last year barely used with 14k miles on it! The LJ is my favorite body wrangler and is the wife's as well.
The LJ had the following mods: Chrome grille, chrome tail light covers, chrome tube front bumper, chrome rear bumper, chrome side steps, chrome gas filler neck surround, 2" ProComp lift (still on), 3" Rugged Ridge body lift (now replaced with 1" daystar), Mickey Thompson classic lock 15" wheels, Pro Comp 35" tires and a body mounted rear tire carrier, besttop maybe?
Day I brought it home: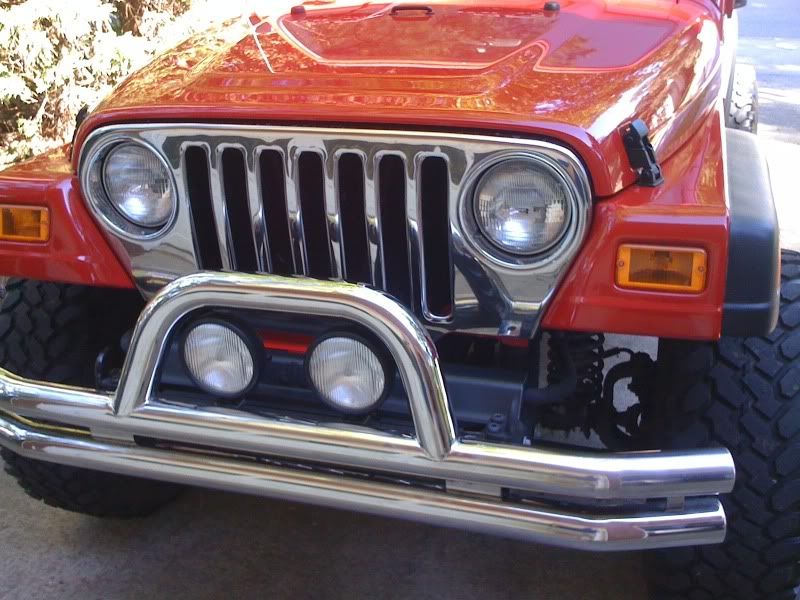 Quickly found some stuck bumpers
Then came the decision... 35's or 33's? I was going to remove the BL and go 33's but the wife said any Jeep without 35's looks silly so guess I had to keep 35's. I hate tall Jeeps so Metalcloaks it was. I got metalcloak front fender flares, rear cutout with 4" flares. I also removed the 3" BL for a 1" BL. So now I have 35's with a total of 3" of lift. Oh, and removed the chrome grille.
Need some steps for the short wife so I went AtoZ sliders. The rear angle fit perfectly and i chopped the front off to fit with the new fenders. Also, painted the rear inner fender black, looks a lot better IMO.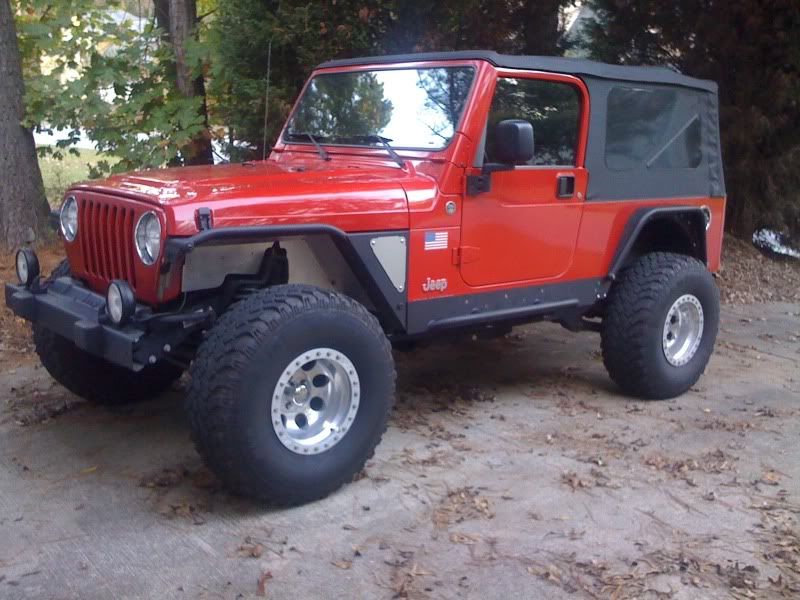 Mounted my small, but reliable compressor