Discussion Starter
·
#1
·
Dragging this over from another forum I had this posted on:
Hello all! Just though I'd share my idea. I mounted and wired my Uniden PRO520XL CB radio in the center console! Pretty easy to do and the install came out clean.
Yes....it is in there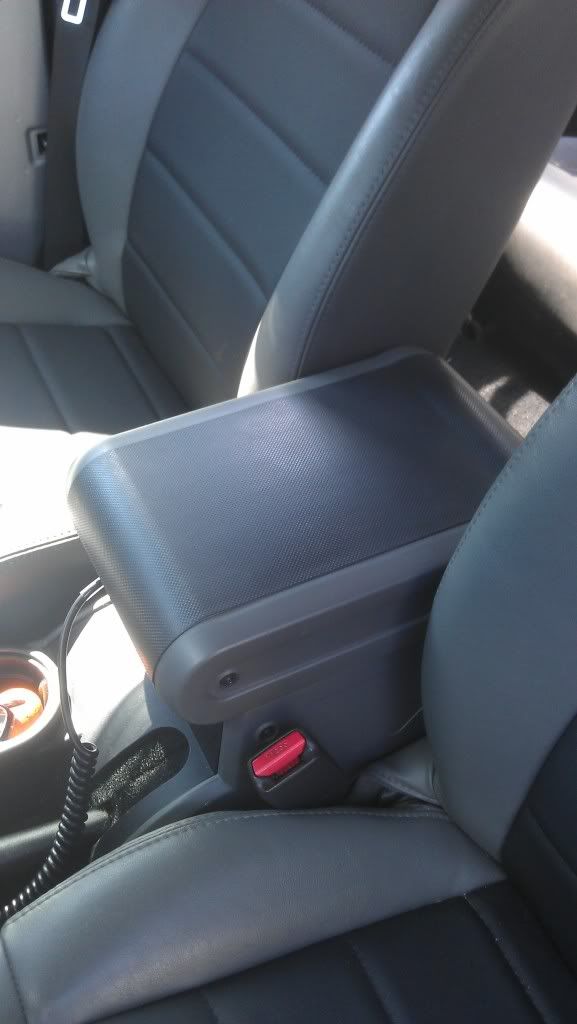 Peak-a-boo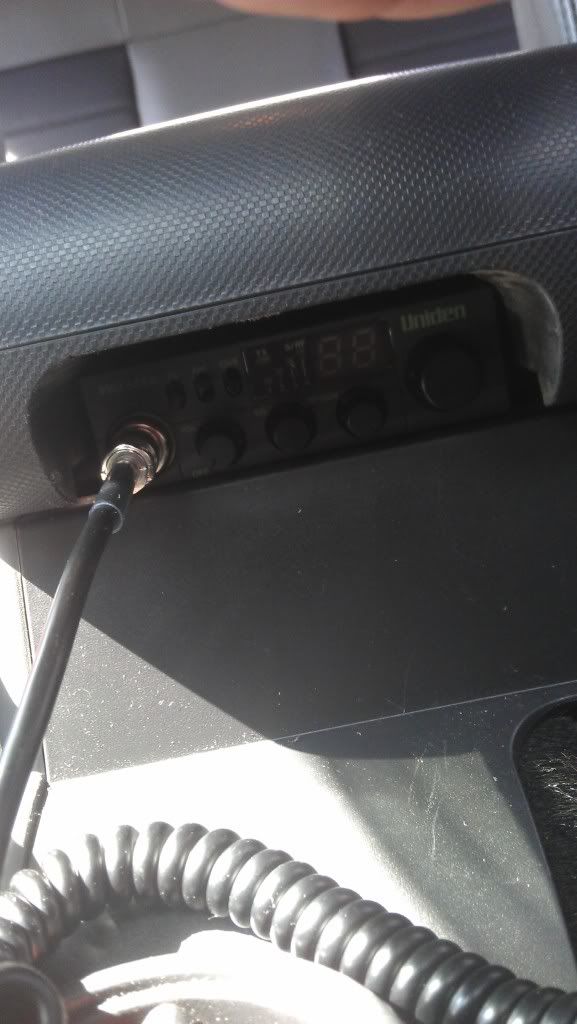 As you can see I removed the lock mechanism...mine was broken anyway. (Aren't they all?)
Wires go into the side of the center console and down toward the passengar side firewall and out a rubber gromet onto the battery. The coax goes down and out the back gate gromet.
Don't buy a $30 dollar mount...go buy a stud mount ($8.99) and a L bracket ( $2.79) and make your own like I did. I drilled the L bracket holes bigger for the tire carrier bolt and the stud mount.
How the antenna stands..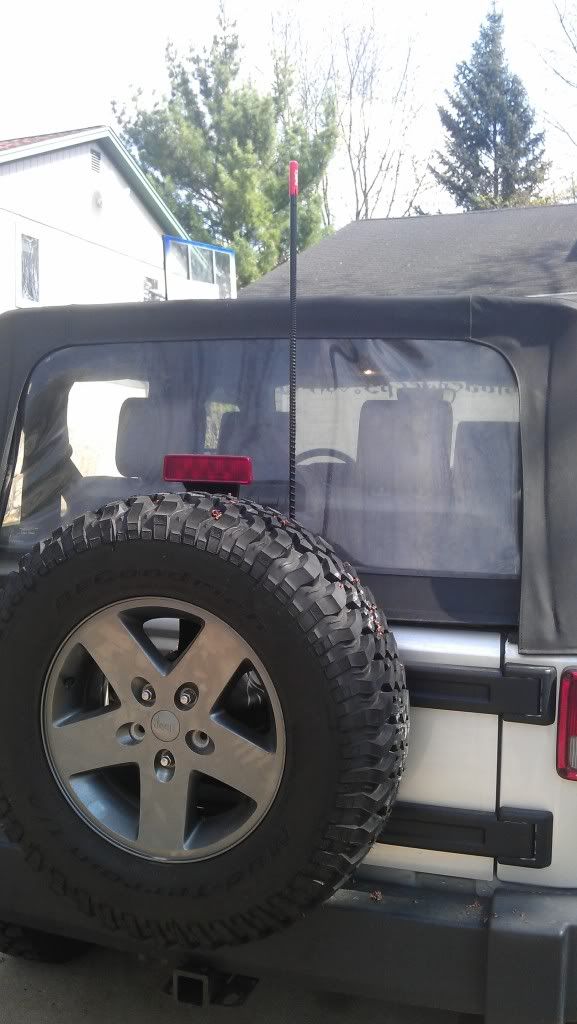 All in all this was a fairly easy install and I am very happy how it came out. You can still hear the CB radio fairly well even with the center console closed. I will be mounting an external speaker just above the drivers side seat to make it even easier to hear. Any questions let me know.
Thanks
A buddy wanted his done like mine so I helped him out and snapped a few more photos for those interested in doing this but didn't know what it all consisted of. The hardest part is drilling the holes and eyeing them to lineup and thread into your CB.
First you remove the center console lid by unscrewing the 4 bolts holding the hinge down. It's a torx and cannot remember the number: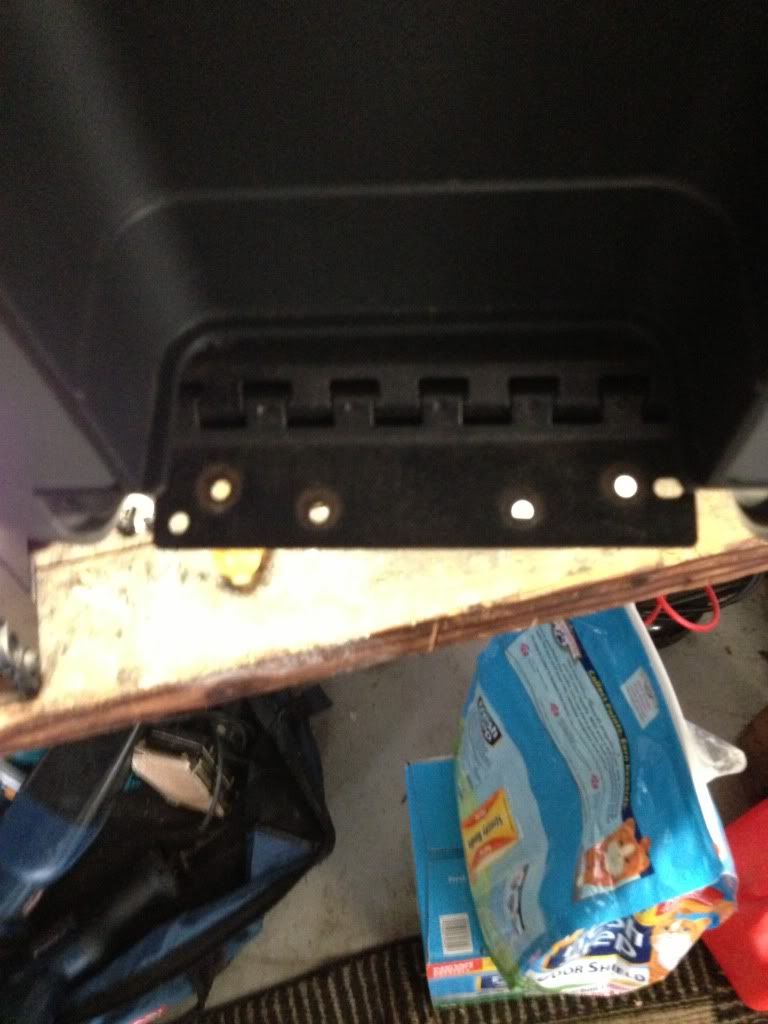 Next take the locking mechanism out: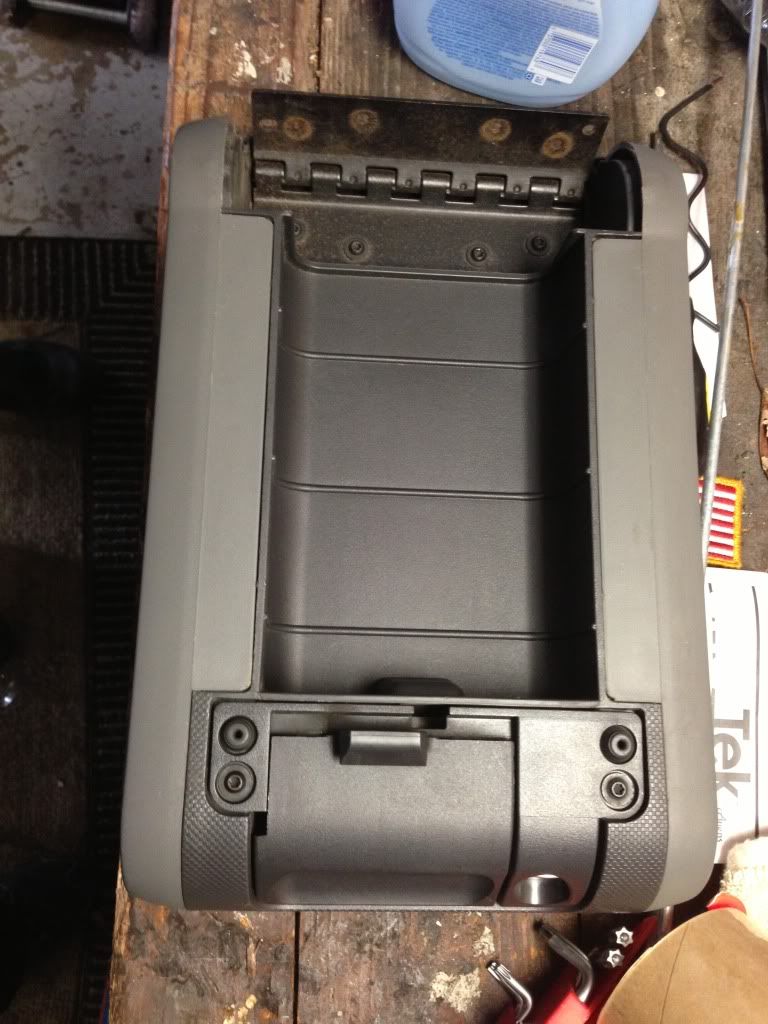 and should look like this: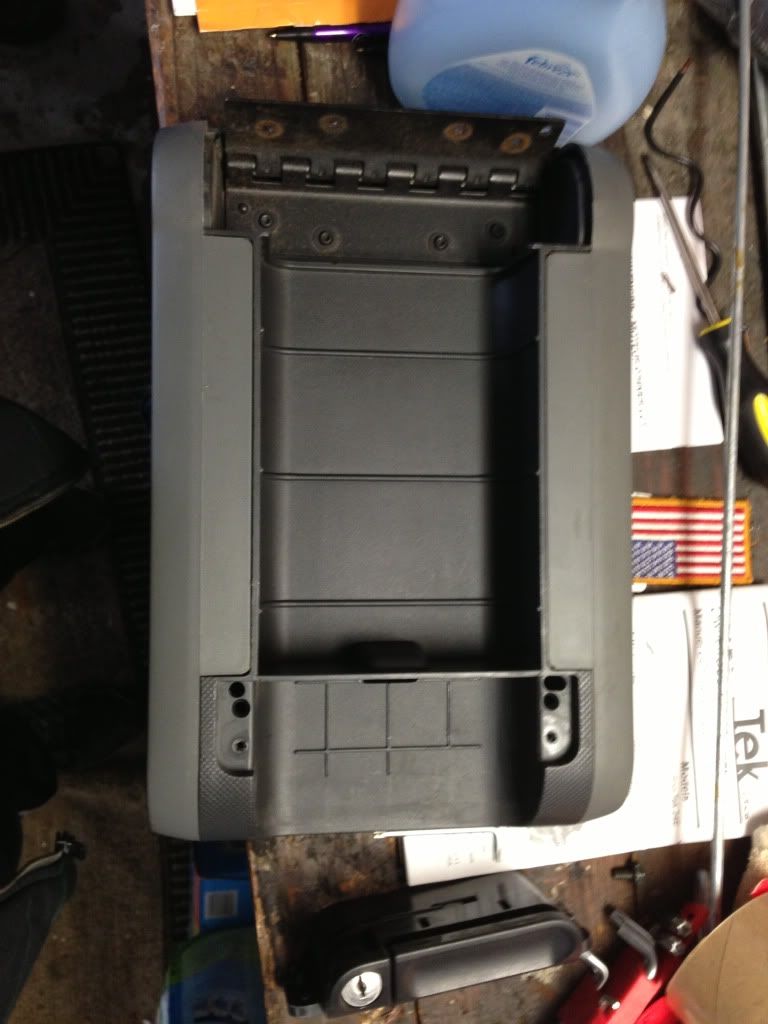 This is the piece you are going to want to cut out, I believe I used a dremel: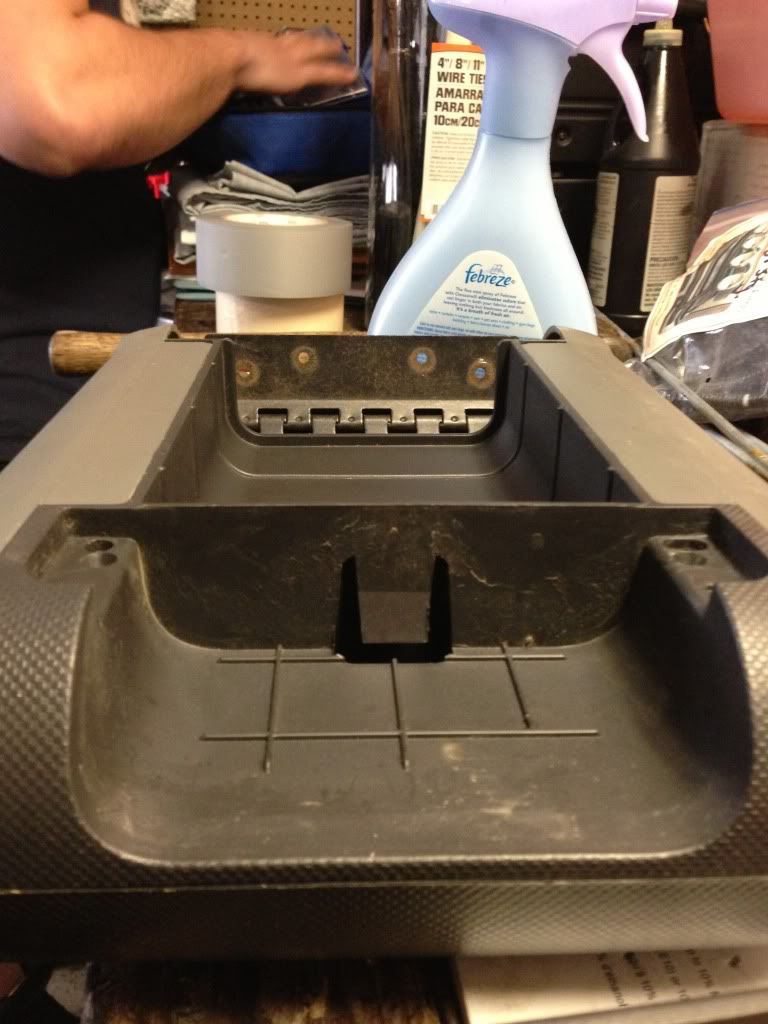 Should look like this or something similar, just make sure it's pretty flush:
Test fit your CB to make sure it sits even (IT NEEDS to sit this far forward so the COAX and other cables will clear when hooked up)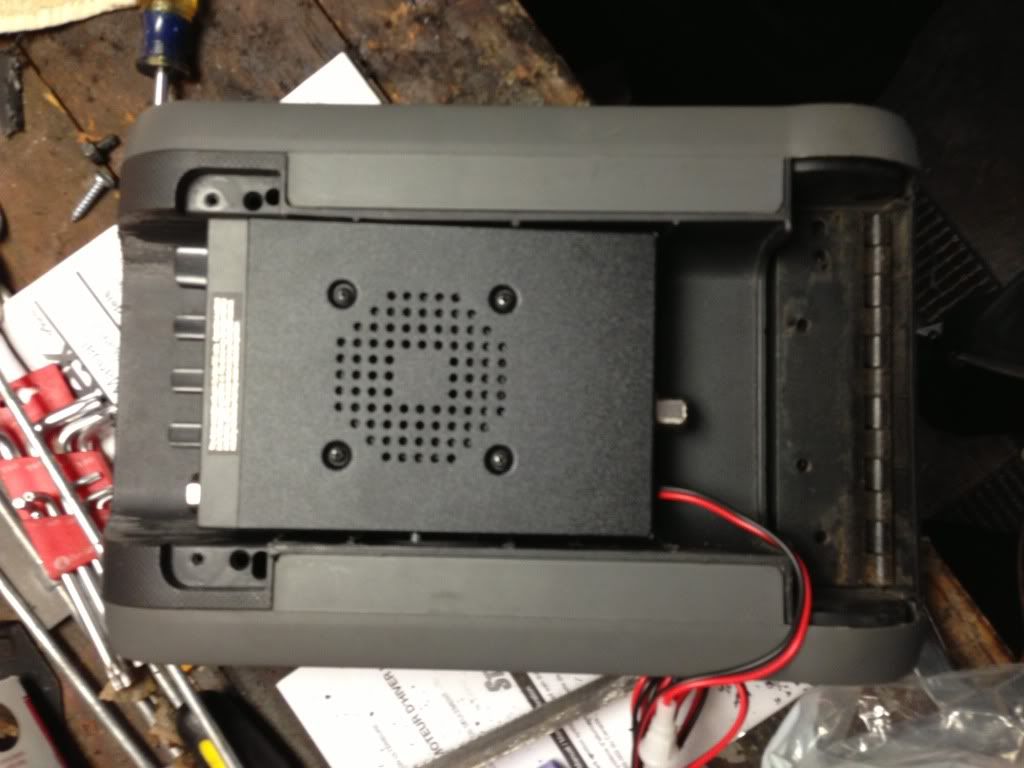 Take the sides off the center console lid by removing the 2 bolts as seen here: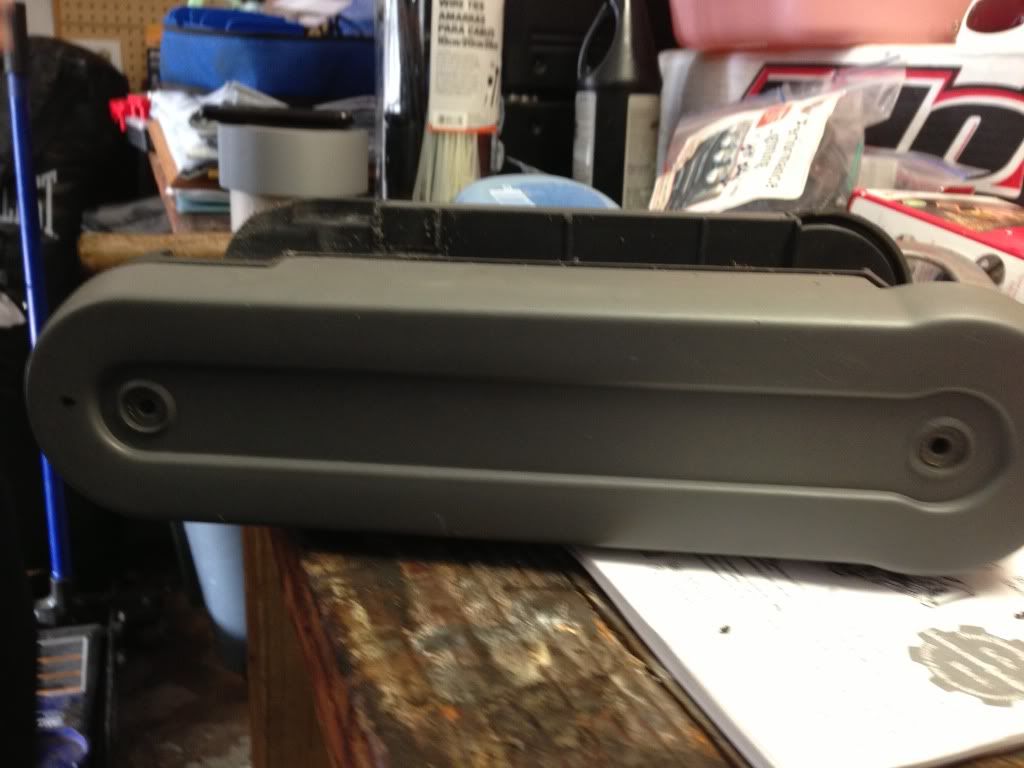 Should look like this now: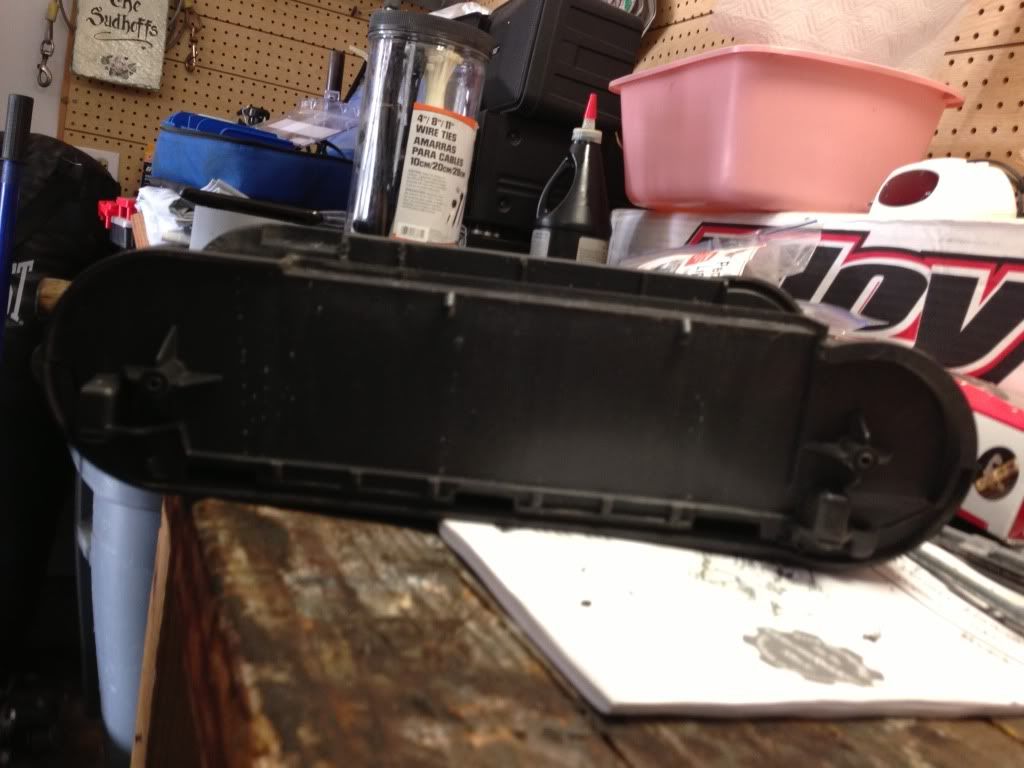 Had to go get different screws and I literally eyed it and than drilled the screws into the side to secure the CB in the top of the lid :