For sale is a barely used (4 months old) Tikka T3 30-06 rifle. This rifle is lightweight and beautiful. I have shot 30 rounds through her, only two were used to hunt It is a smokin hot rifle but I have no need for it and hope to send her to a good home.
Items included:
Tikka T3 Lite ($600 retail) bolt action rifle.
The scope is a Nikon Buckmasters 3-9x40 BDC scope ($220 retail).
The scope mounts are not the stock ones but rather nice aluminum mounts ($20 retail)
Ammo:
180 g soft point Federal 30-06 ($19 retail) qty 17
180 g Federal Barnes Triple shock ($40 retail) qty 18
150 g Winchester Super X Power Point ($19 retail) qty 20
150 g Remington Express Core Lokt ($19 retail) qty 15
Pictures: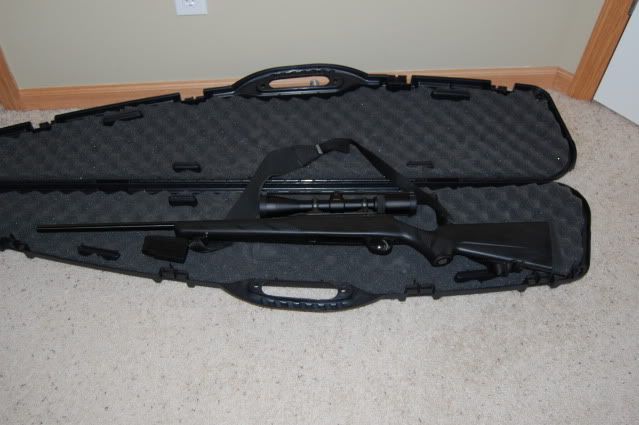 mag:
ammo:
I will ship but prefer face to face. I have no idea what the shipping will be but I will contact my FFL if you would like and get as estimate.
I am asking $800 for everything (ammo, case, gun, scope).