Discussion Starter
·
#1
·
I was pretty pleased when I created my own dual windshield light mounts. I wanted to put four Dually D2s on the A-Pillar and since I couldn't find anyone who made dual mounts I decided to make my own.
Recently, Black Diamond Fabrication introduced a dual windshield light mount for Rigid Industries Dually's and Dually D2's. It is much sexier than what I did and it is better thought out. I went for function while they went for form and function.
Some people have indicated that they have not exactly understood how the BDF mounts work. If you have not played with Dually's before then it is perfectly understandable why you might not understand the mounting mechanism. Lets see if we can clear it up.
Here are a pair of the raw (unfinished) mounts. Please note that the interior arm on both the left and the right mounts have a long notch cut out. That notch is part of the well though out design. It allows the windshield wipers (most important on the passenger side) to avoid hitting the mounts.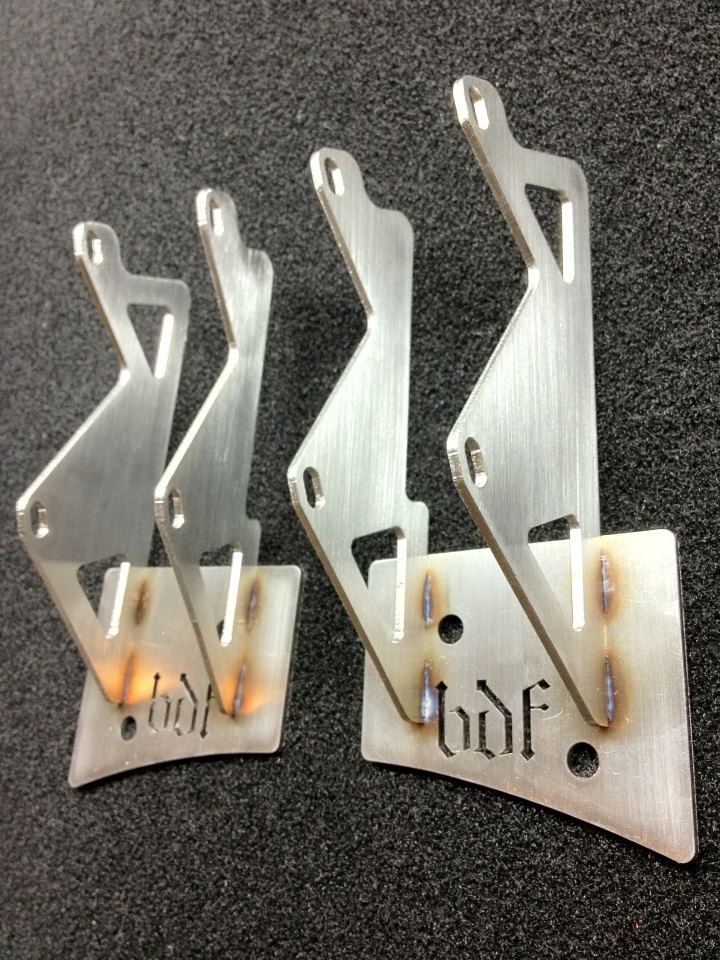 Now, here are is a raw mount with a pair of Dually's in it. Please note the triangular openings. Those are for more than decoration as we will soon see.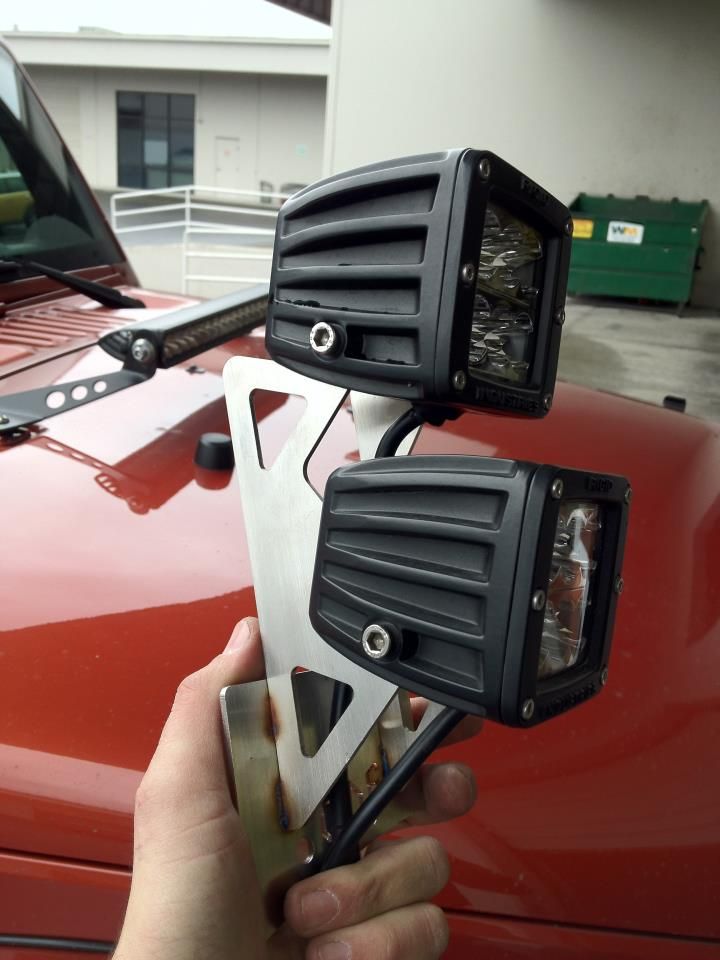 Here are the raw mounts attached to the windshield
Okay, so now lets see what a sexy powder coated dual mount looks like.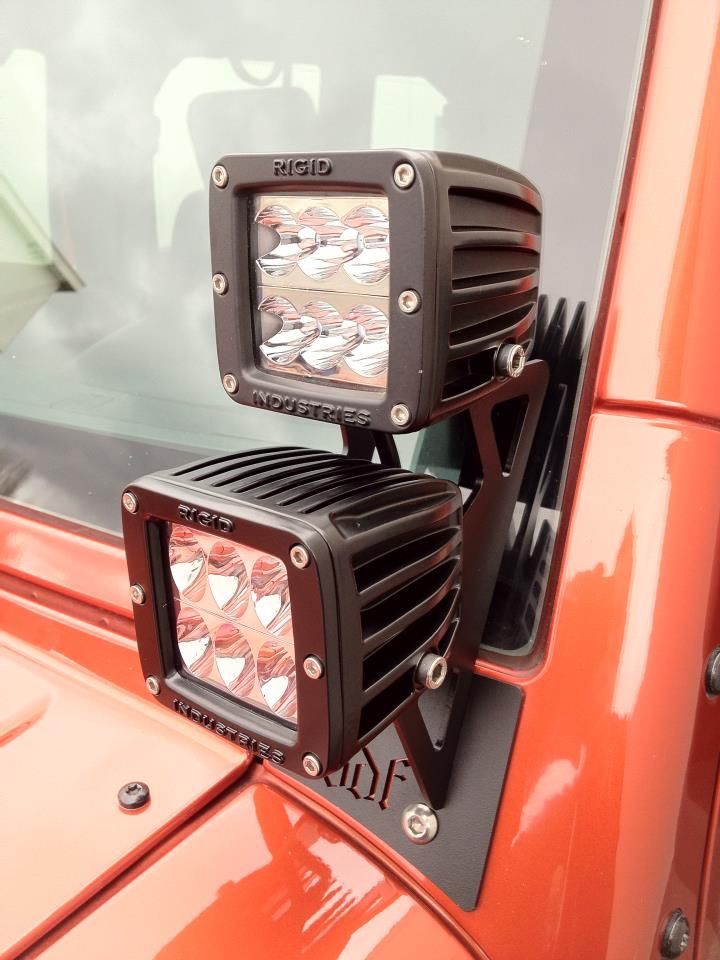 Okay, so here are several shots of the new BDF Dual Windshield Light Mounts installed on my Jeep. Please note (in the red circle) that I have used the triangular opening on the side of the mount to route my light cables and that allows me to immediately tuck them under the Wiper Plate for a very clean look.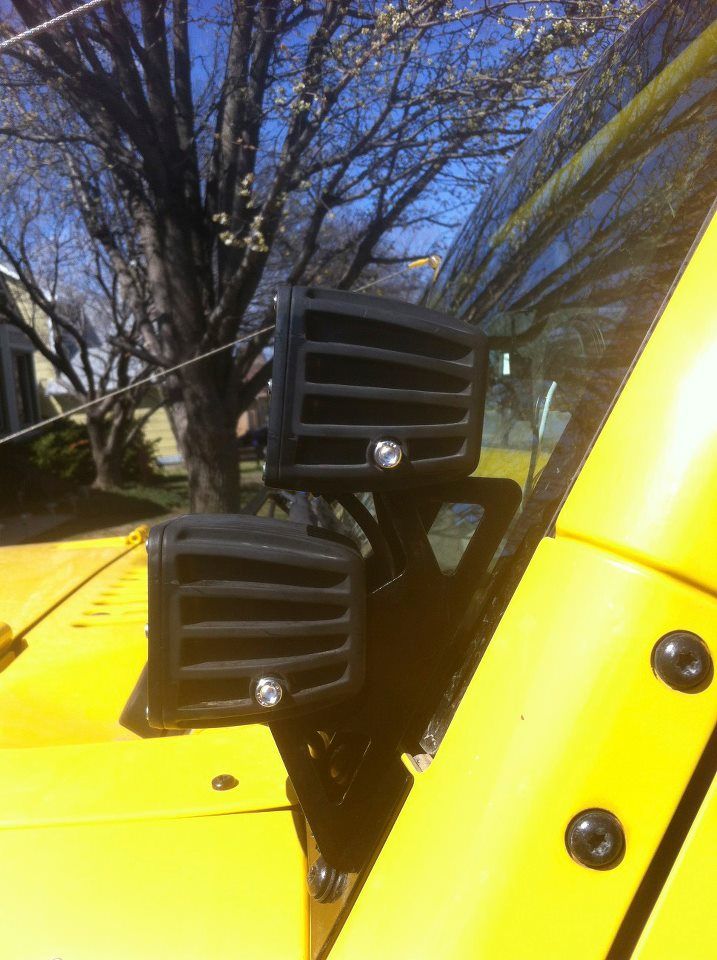 I am super pleased with the work Tim over at BDF has done on these mounts. It is great to see creativity at play. He has made the mounts attractive, functional and sexy.
.