First and foremost, a HUGE shout out to Marcus at RiverCityOffroad! He hooked a Brother up big time!
There hasn't been a whole lot of info and review of these on here. I know Doc grabbed a pair and sang a lot of praise for these, but that was a while ago. So without further delay.
First impression, they are gorgeous! The raw aluminum retaining ring is nice looking for sure, but, I had another picture in my head about how I wanted them to look. So I wasted no time in modifying them. I wanted to body key the ring to match the Jeep, luckily, I found a VHT engine paint that nearly matches perfectly. They turned out great!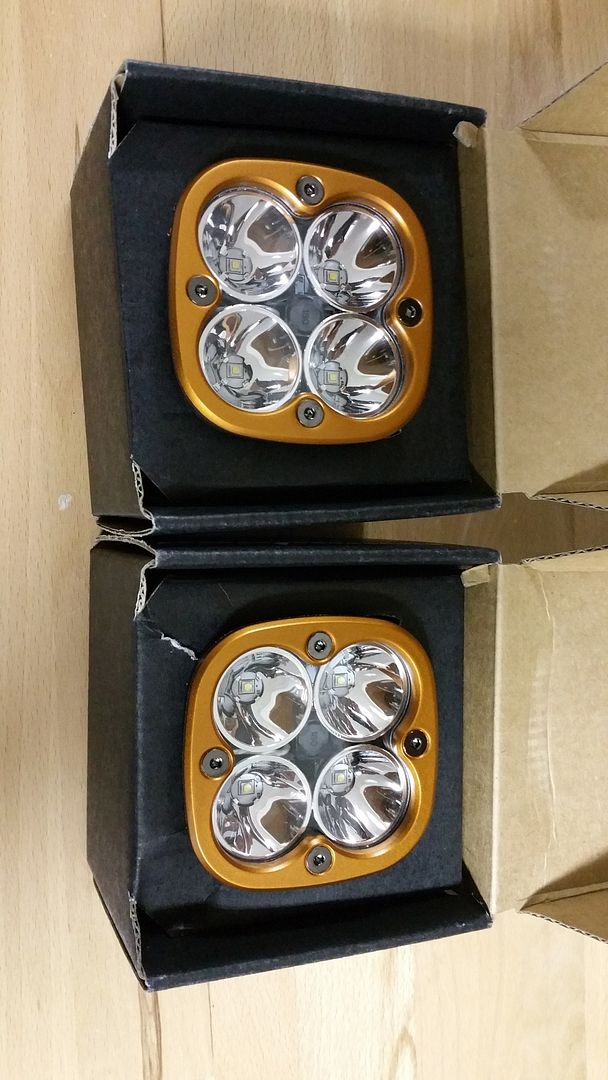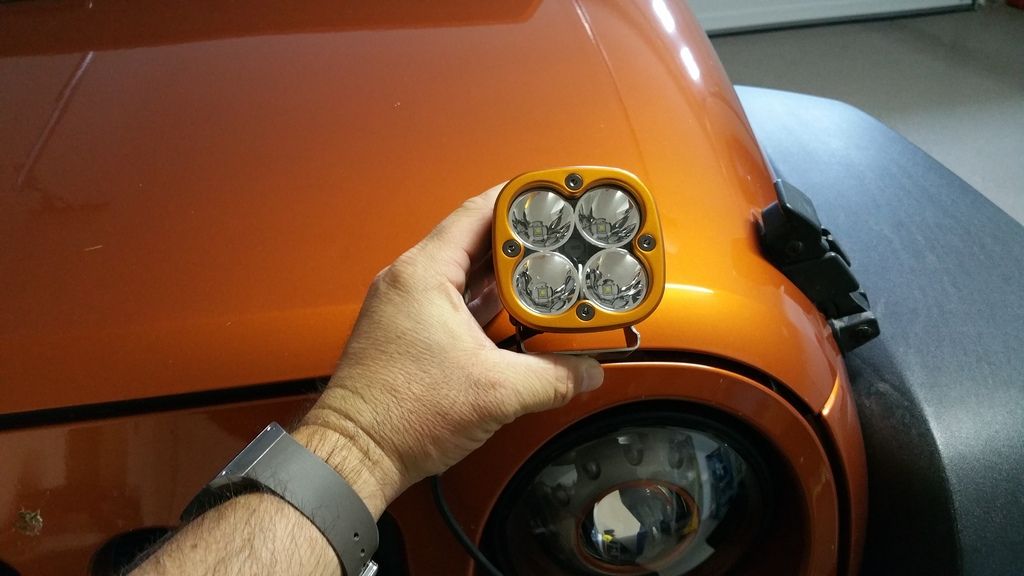 I just received them between last week and today so I have not installed them, but I will this weekend. So far the initial impression of light output is very good! The color temperature is 5k which is a nicer, whiter light over the 6k that my Rigid lights put out. The throw is more focused from what little comparison I have seen. I took a quick and dirty comparison photo in the garage from about 20-25 feet and the difference is obvious. When I have installed output shots, i'll add them here.
Initial output and color comparison.
More pictures and impression to come.