Wow, what a great turn out. We had quite a diverse group of Jeepers with every generation of Wrangler present. Thanks to everyone who showed including Steve and all the guys from OR-FAB. In total we had 11 jeeps and a very smooth trail run.
Turkey Creek / Black Canyon
Trail Rating: 3.5/5.0
The Turkey Creek Trail runs through the Black Canyon in the Bumble Bee area of the Bradshaw Mountains. There are many roads, tracks and trails in this area. Not much water so the trail itself was cake. There were lots of optional lines/obstacles all over. Hope everyone enjoys!
EDIT*****Video*****
YouTube - trail master Suspension and friends at Turkey Creek / Black Canyon trail.
Leaving Phoenix: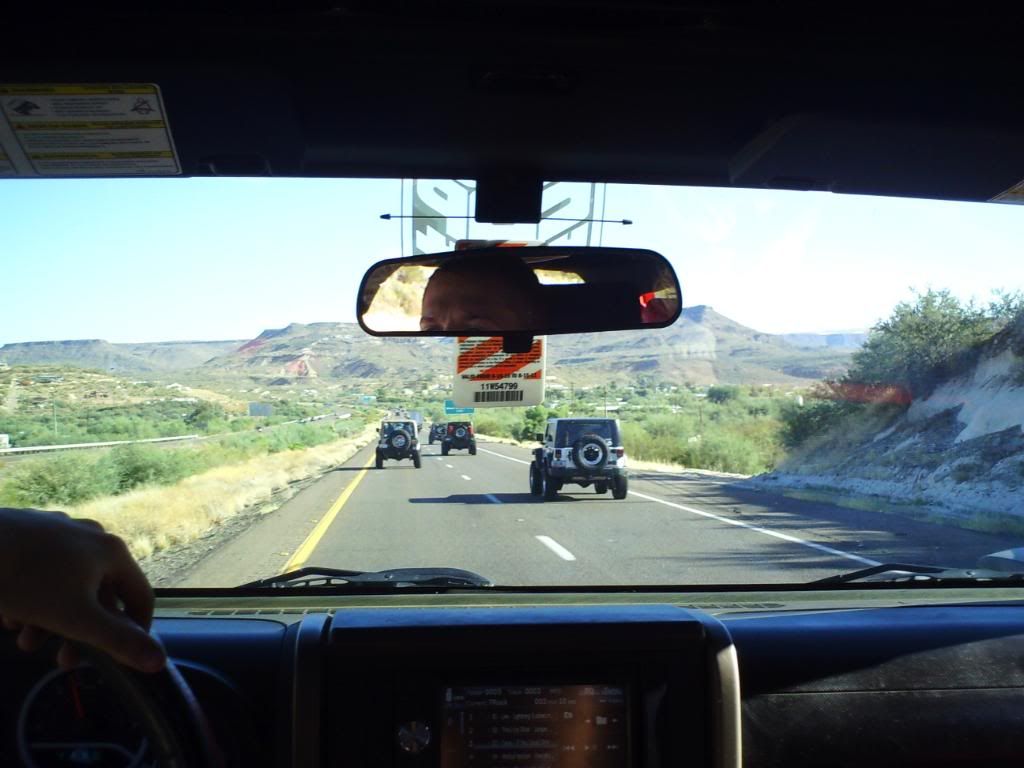 Introductions and Airing down: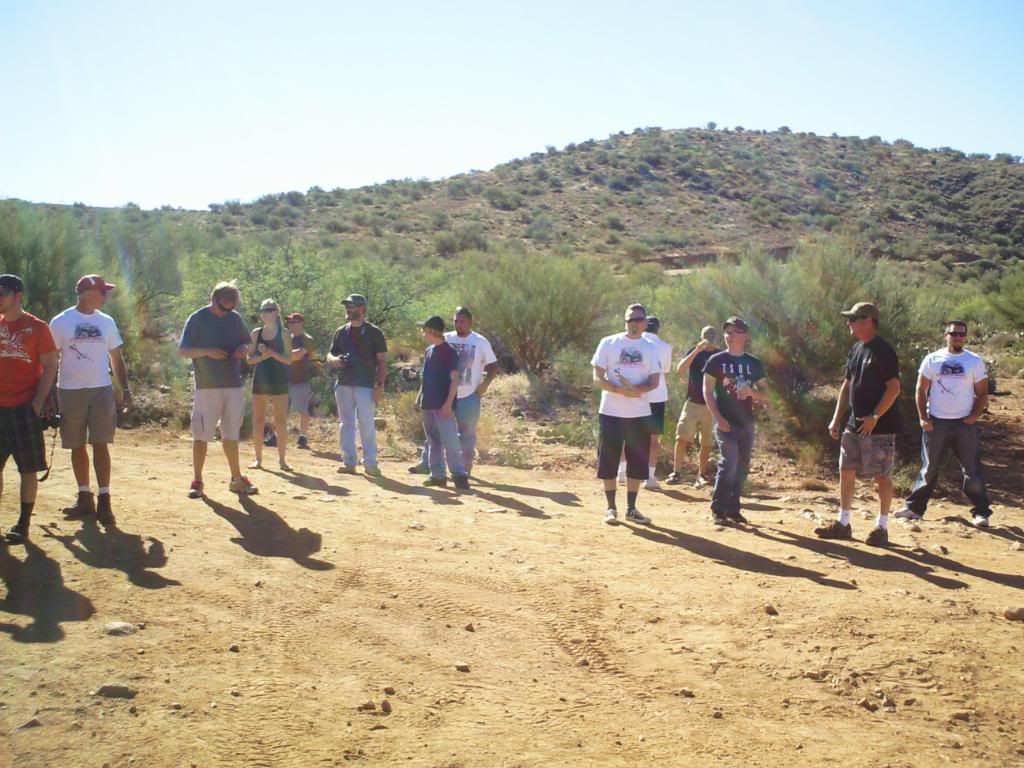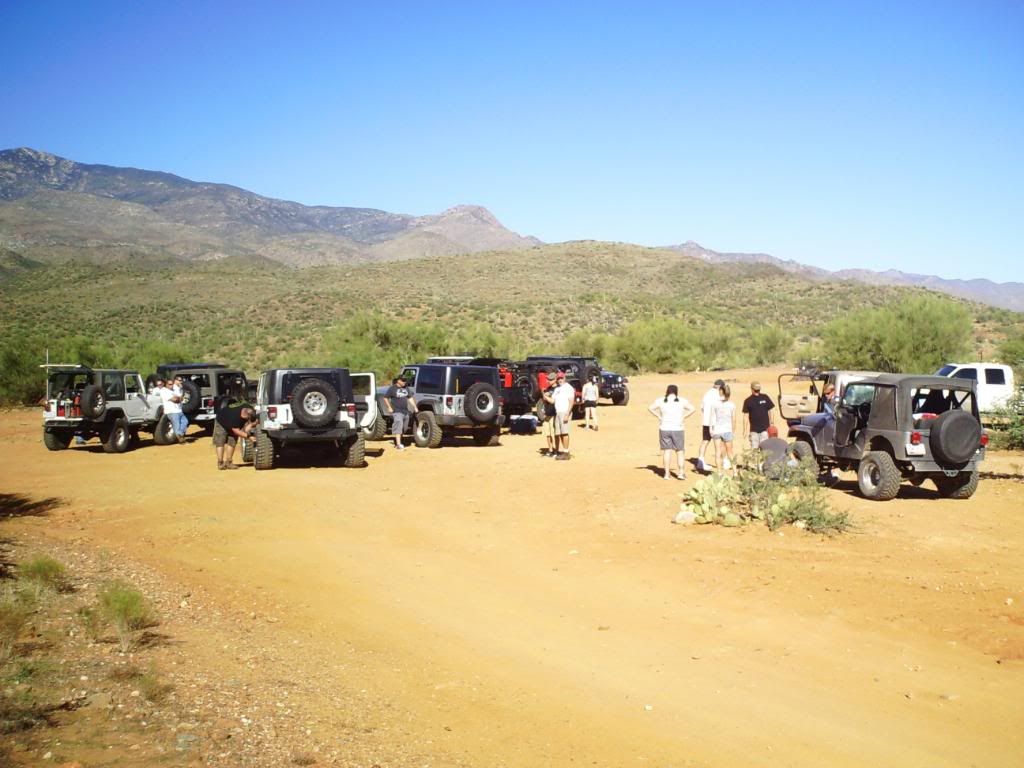 Lined up: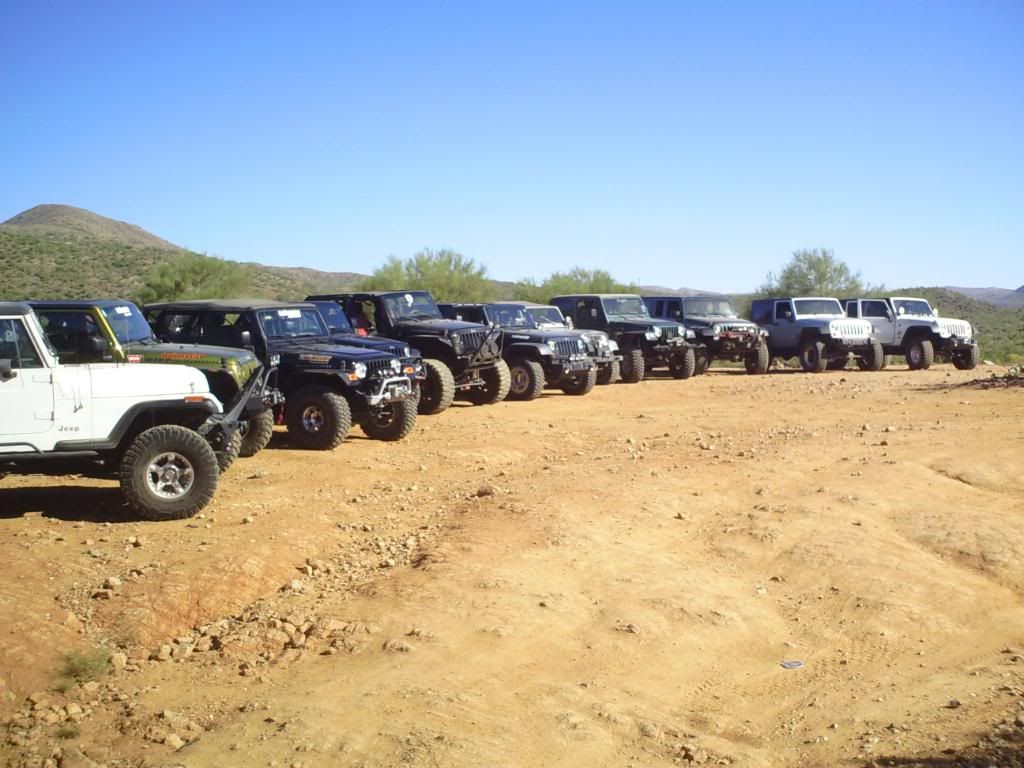 Scenic: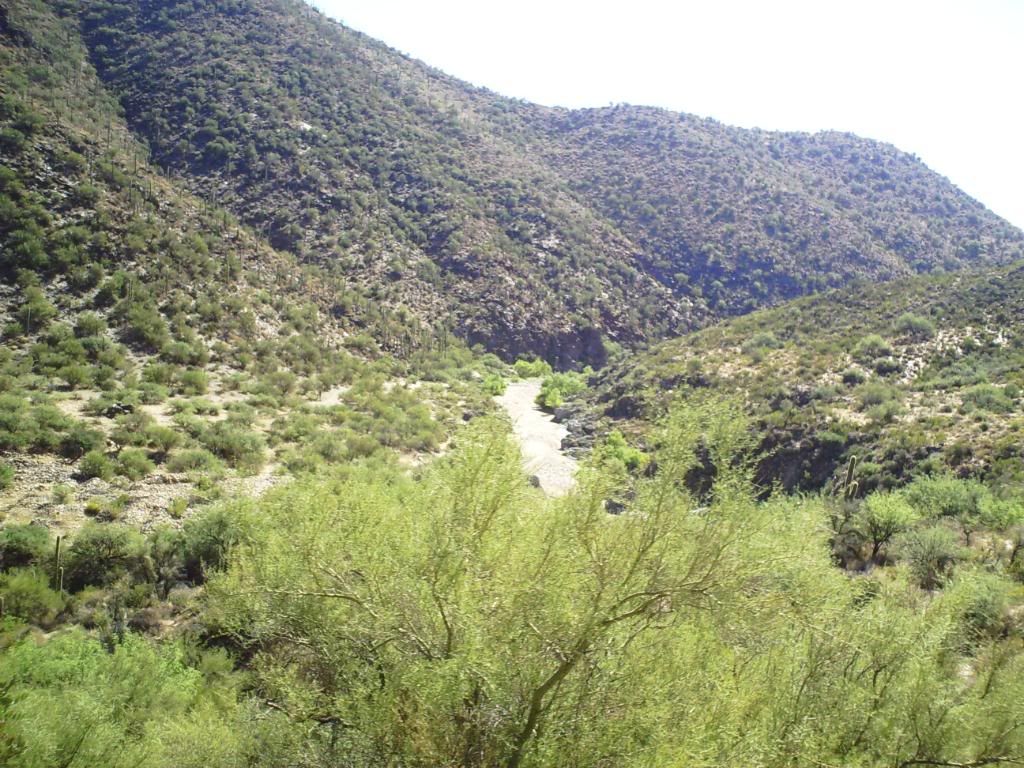 OR-FAB in Action: