Discussion Starter
•
#1
•
I had been fighting a pesky steering wheel shimmy for many months and was just about at wits end. I had tried tightening every bolt I could find, installed a Poly Trackbar brace for good measure, had a couple alignments, rebalanced tires, the list goes and still it continued.
Well Tuesday I finally said to hell with it and went to Discount Tire to see about having my 35" MTRs warrantied. Fortunately I had the extended warranty certificates and DT was very cool about replacing the MTRs. I did not want a repeat performance so I went with 315/70/17 DuraTracs instead and I couldn't have done it at a better time to test them out. Colorado got hit with a winter storm last night that dumped 10+ inches around Boulder/Denver. I had to drive back to Boulder from Fourplyn's in Denver last night and the DuraTracs performed AMAZING in the snow. Barely a slip to speak of from a dead stop and I was cruising comfortably by traffic that was crawling.
Obligatory new tire photo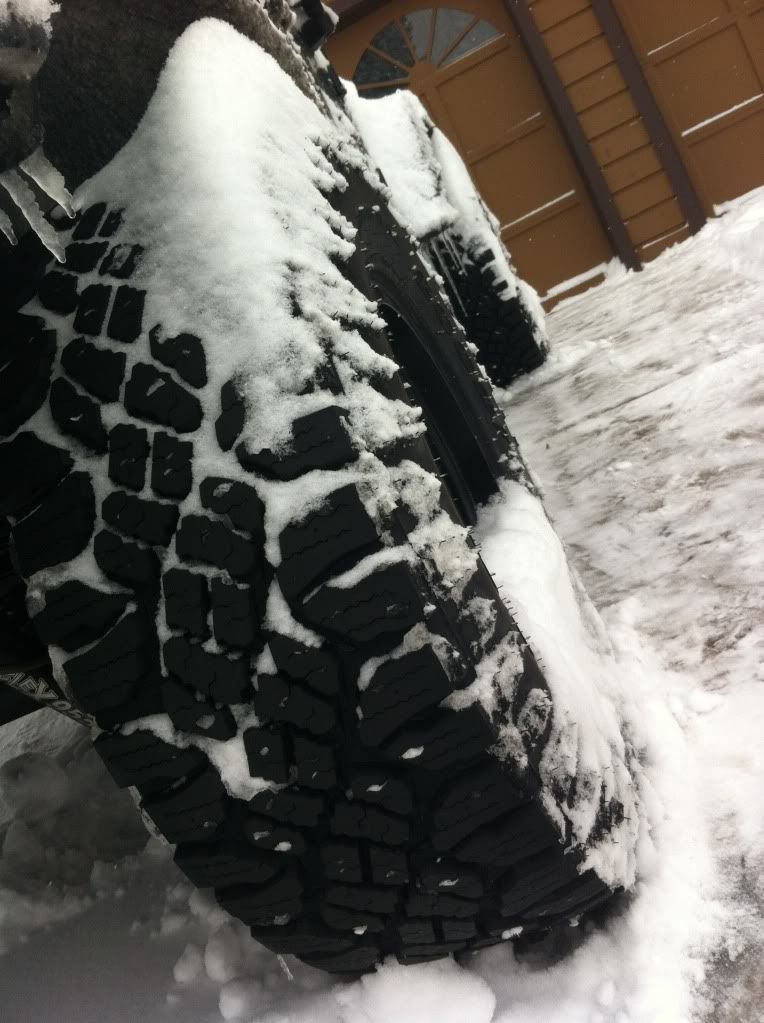 I also picked up a Fox Racing 2.0" Factory Performance Series Steering Stabilizer, and installed that last night with Fourplyn. I know lots of guys aren't into the pricier stabilizer options, but with a long drive to Texas ahead of me in the coming month I figured anything to firm up the steering was welcome. It's a hell of a lot bigger than the stock stabilizer, definitely firmed up steering, and so far no unwanted push left or right. Installed in the stock location for now, nothing to exciting to see there, plus it's already covered in last nights snow and slop. Plan to relocate with parts from Poly when I'm back from Texas.
Comparison photo for now