Discussion Starter
•
#1
•
Went wheeling turn front locker off and then smell some gear oil, didn't worry about it too much then same thing hit a nasty section and again after turning it off it smelt like gear oil.
Called ARB after noticing a wet spot on top and around the locker solenoid at the compressor end of the set up, was told its common for them to take a little gear oil in and vent it once in a while. A lot of people have theirs mounted outside the vehicle so they don't pay attention to it.
ARB mentioned a connector they had that allows for some blue ARB tube to press in and vent outside.
Doesn't happen to all but it does happen, also another culprit in my case as well was my air fitting at the diff was not too tight so under pressure it could have assisted the oil vapor in line....
Anywase here's some pics and a quick fix, not hard or technical so I'll keep it short and let the pics explain.
-On back of solenoid I removed the thumb screw to get to the vent filter and remove it.
- threaded the thumb screw back on then threaded the new elbow hose fitting in
- make sure the orings are there, 1 for the thumb screw .1 for the elbow
- tighten, press in the line and run it to the outside of the vehicle.
DONE.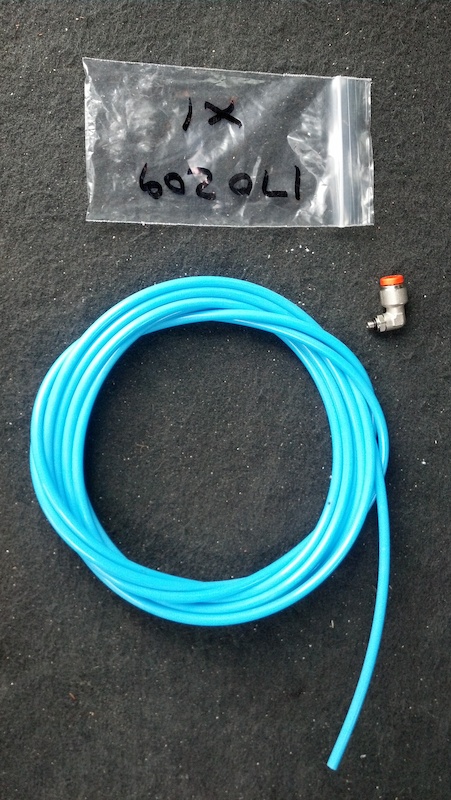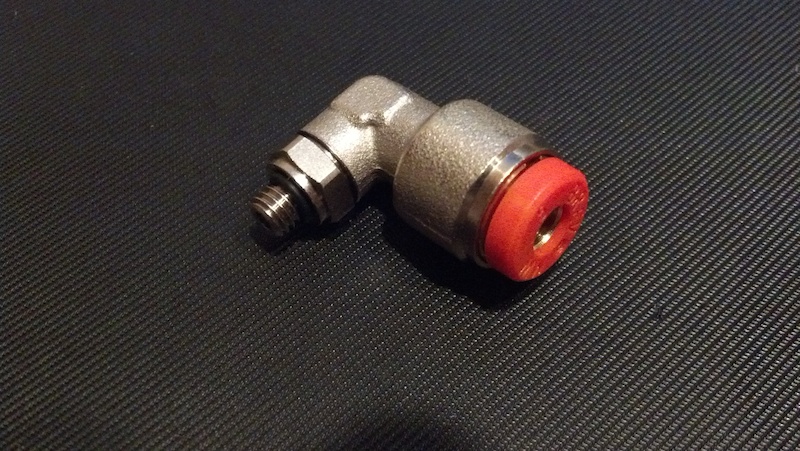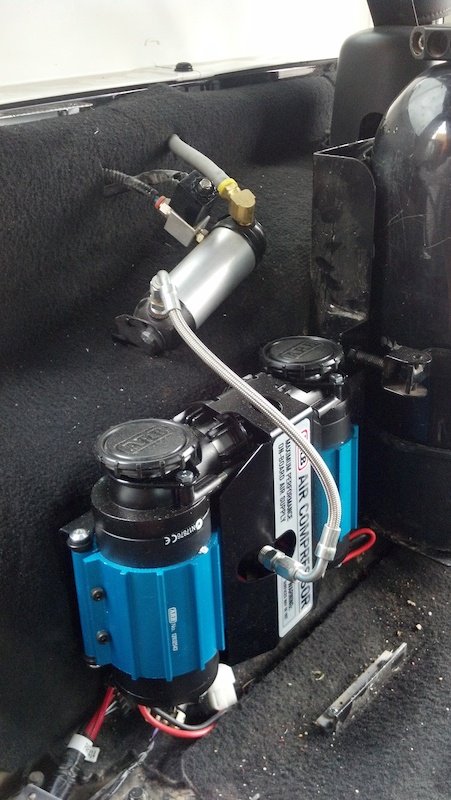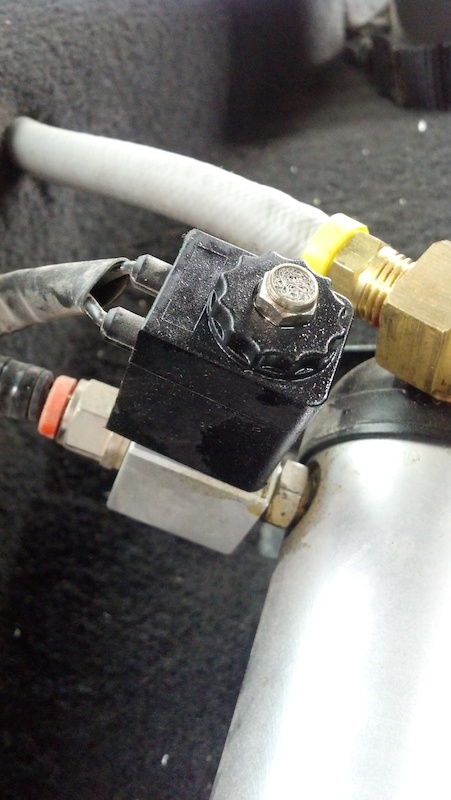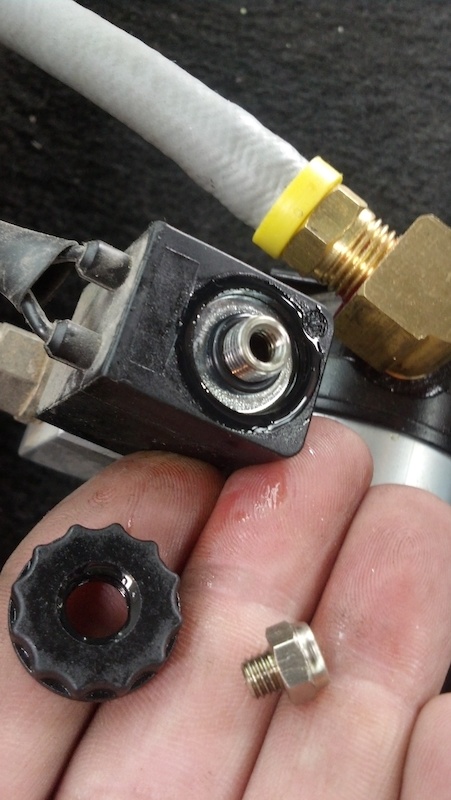 This is the part (elbow) that replaces the filter to the left