Discussion Starter
·
#1
·
First off, I did not think this up, I saw it on the other forum. I thought while I was doing it I'd take some pics and share.
Standard disclaimer-this mod requires drilling and filing/cutting. If you mess up it's not my fault.
After I put my windshield lights on last year my antenna has been hitting the pass side light. To cure that, I twisty tied the antenna to the stone guard. Obviously, when I take the guards off the antenna is free to hit the light again. A while back I put on a 14" stubby antenna, but the ball on top still hit the light, so back with the twisty tie I went.
I found a pretty ingenious solution on the other forum, so here it is.
First off, unscrew the antenna and remove it.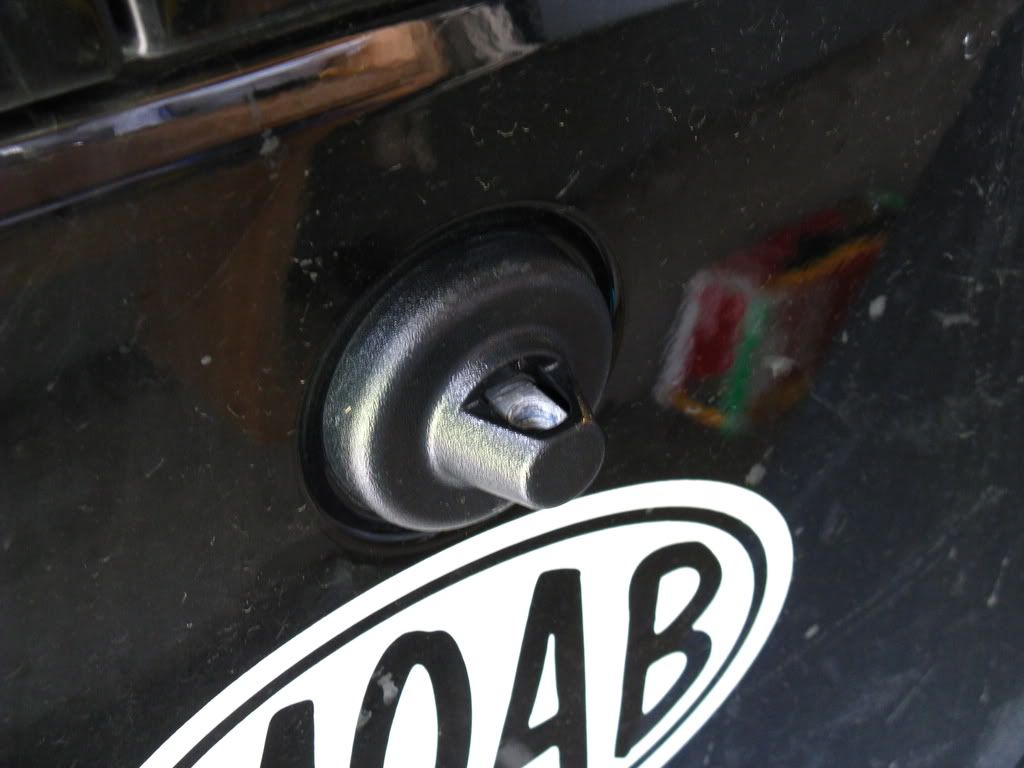 Next, pop off the cover. The retaining lips are at 3 and 9 o'clock. I pried the top of the cover away from the body with a flat screwdriver, then used another to pry closer to the retaining lips.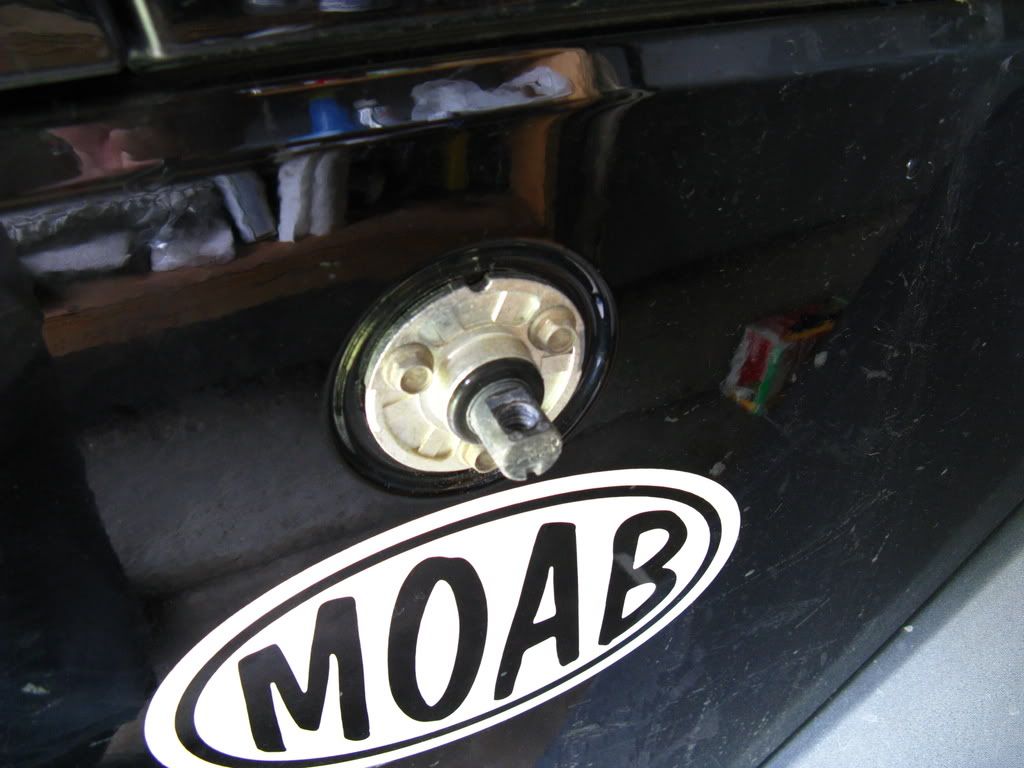 The three bolts are 8mm, take them off. The connector in back pulls off. I had to use pliers to help out a little here.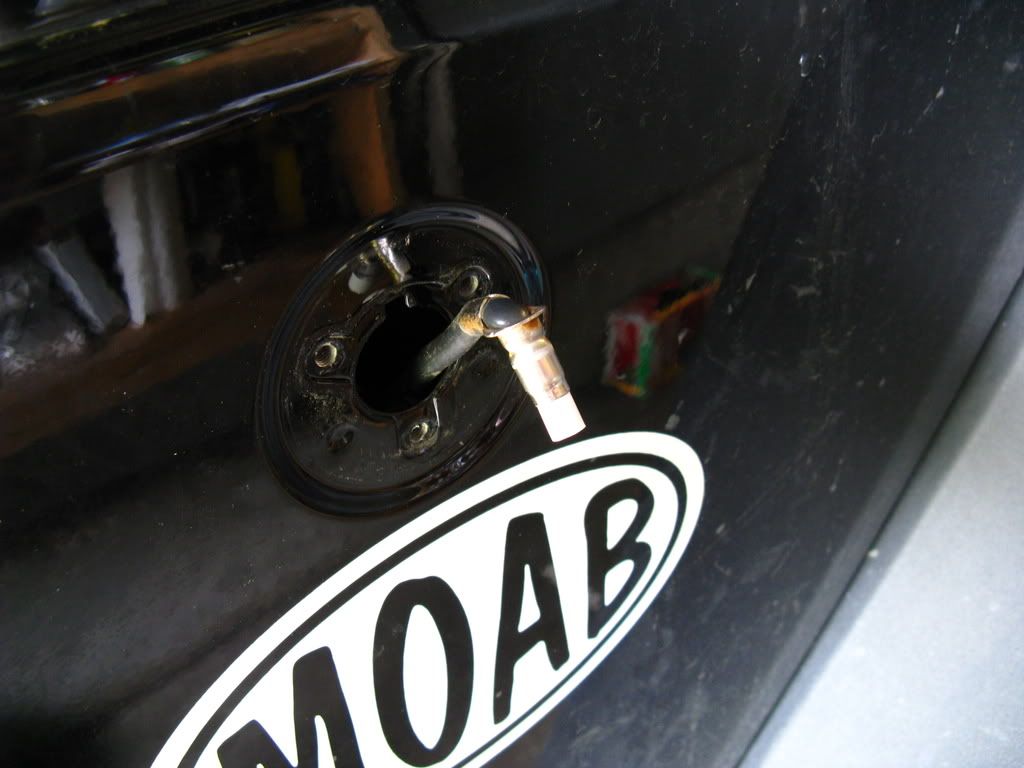 Now that the antenna mount is free, it's time to drill three new mounting holes. I drew up a pattern in a CAD program and used it as a drilling template. I guessed and used a 28 degree offset, but in the end it was too much as the door hit the stock antenna when it was opened. I ended up slightly slotting the holes to fix this. The correct angle is probably around 25 degrees.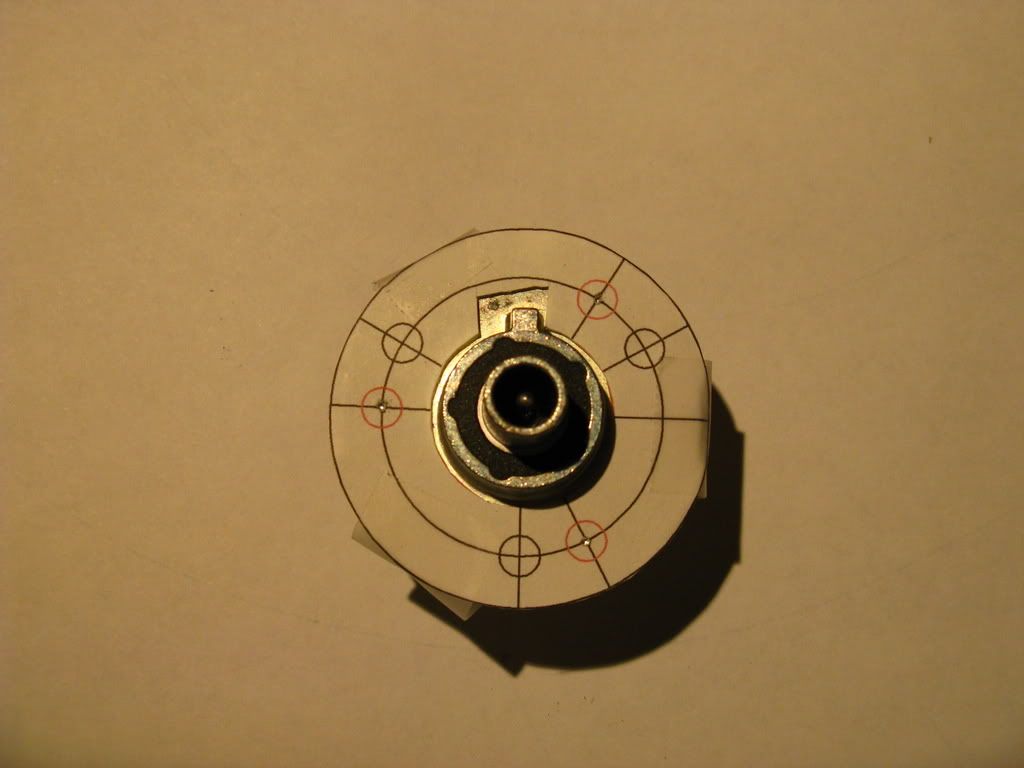 Here's what it looked like after drilling, but before slotting.
Here's where you have an option. There is an indexing peg on the antenna mount. You can either 1)slot the body or 2)cut the peg off. I opted to slot the body. If you choose option one be sure and prime or paint the bare metal. I used a file, it took about 5 minutes. After I found out I had to slot the holes, I ended up just filing off the remaining section between the slots to make one big slot.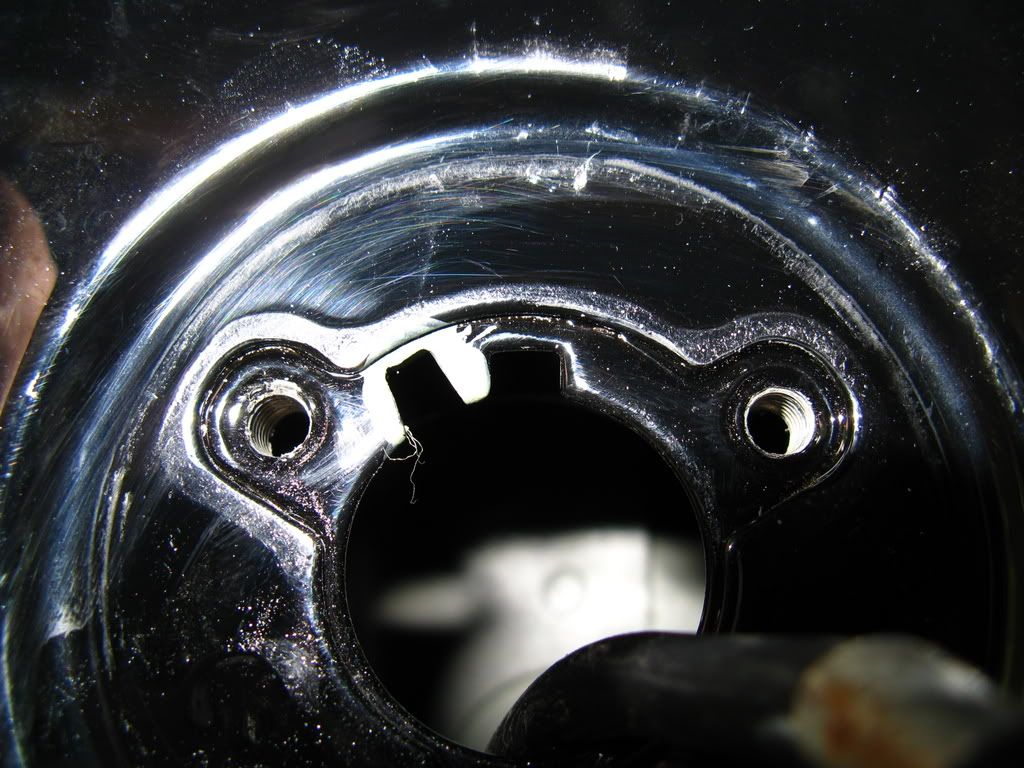 Here it is mounted back on.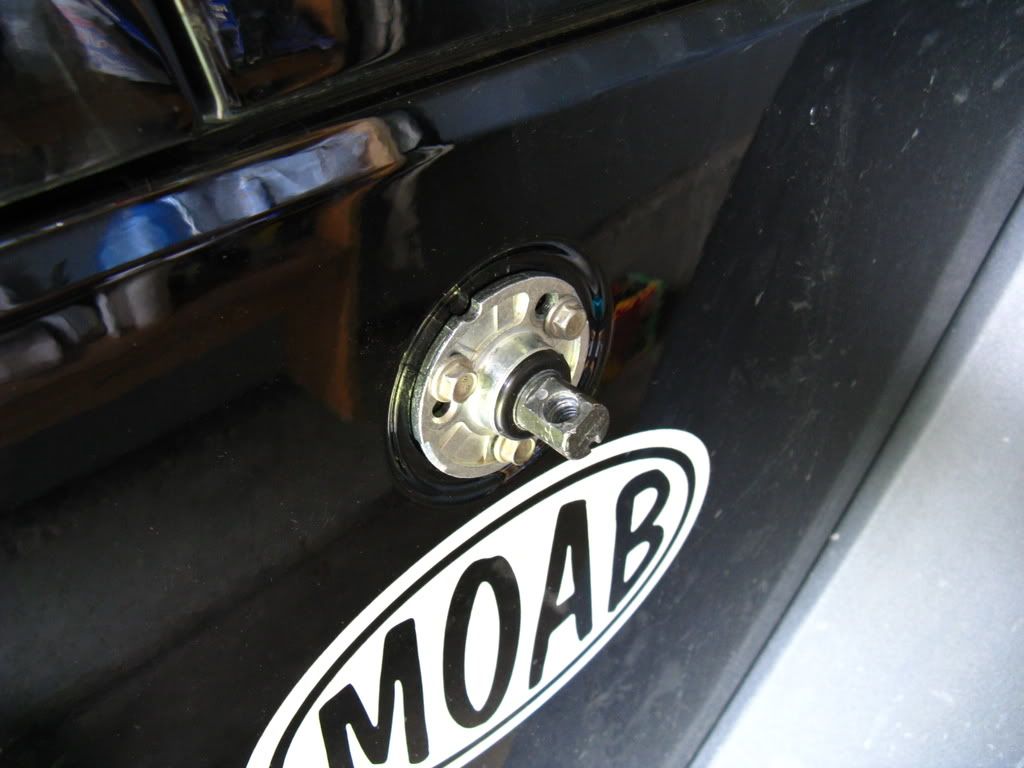 Here's the finished mod with the stock antenna. It follows the angle of the A pillar pretty well and it's well away from the light.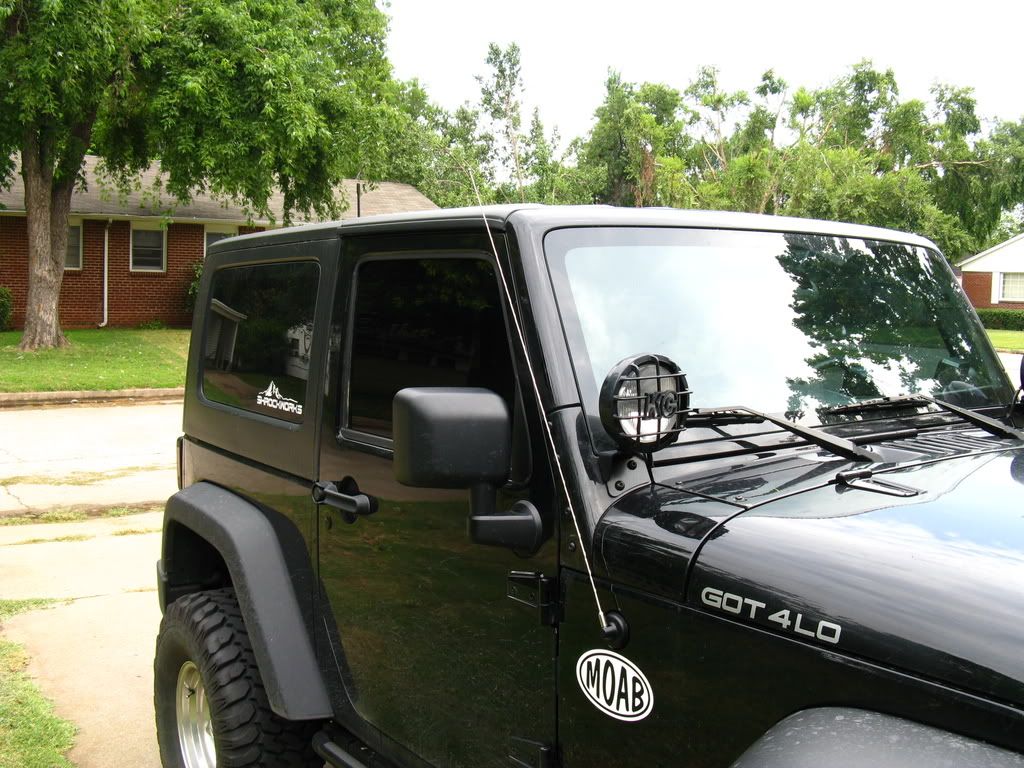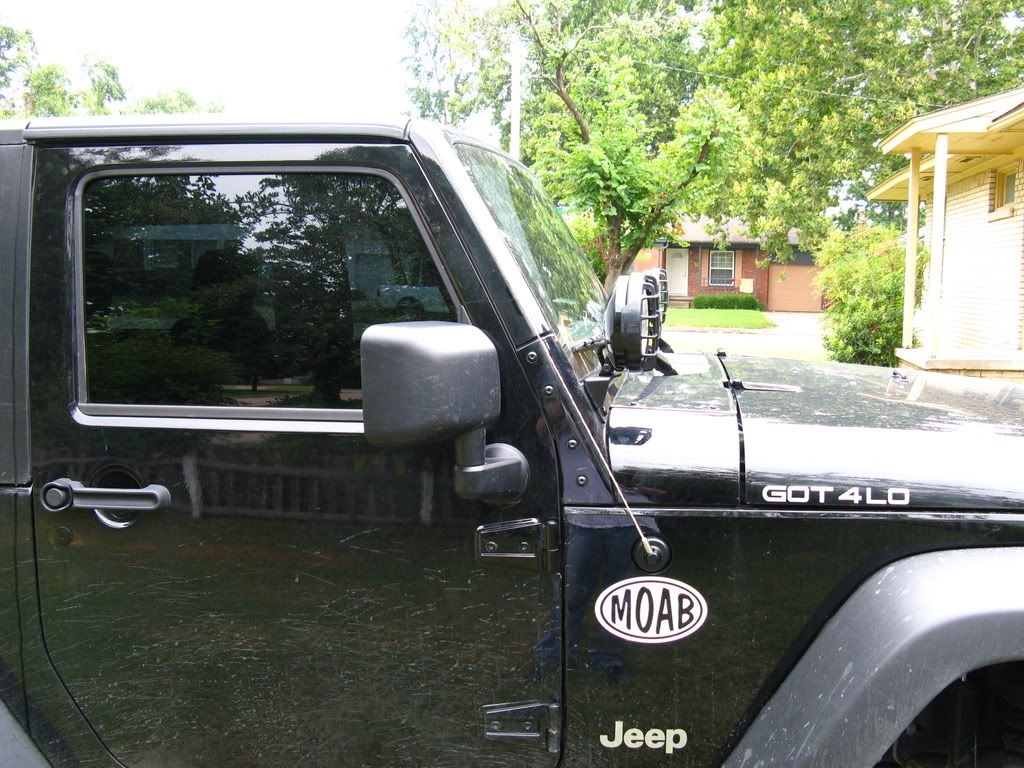 Here's what it looks like with the stubby.