Discussion Starter
•
#1
•
It was another great run with old friends and a few new ones. We do one official run per month at Georgia Trail Riders and this month was Tellico. This one had a little twist to it. It was a combination white water rafting trip and trail ride.
I arrived Friday morning and met the others that were able to skip work for the day. Ghostdancer308 (Glen) followed me up. He's a contractor in Iraq and hadn't had time to wheel his 2-door Rubi yet. Well, I'd say he's hooked now. We also met up with Jason from Wheelin' for the Wounded and his buddy Brad from Overbuilt Customs.
Friday we rode hard and headed back to the cabin for beer and food.
Saturday morning, some of us rafted down the Ocoee and others went on a trail run. About 3:00 we all headed out as a group with a plan of heading back towards the cabin after dark. Well, little did we know, it would be about 2 AM for some of us.
We started to go up School Bus, but it started raining and we felt like some of the smaller rigs would struggle too much so we decided to run Upper 2 since there was really only one bad section there. Well, that one bad section was nasty. I led the group up, but had to winch the main ledge. The obstacle has a jagged rock that shoots out from the right and the ledge slides you that way, especially when wet. After me and a few others got through the bad stuff, it was Jason's turn. This is where it turned bad.
Jason's track bar mount on his front Dana 60 broke at the axle. Brad extended it and didn't add any additional support. He kicked himself for that. Brad is the guy from Overbuilt Customs that has put Jason's Jeep together. I had to drive all the way back to the cabin, get Brad and a welder and head back out. Brad eventually got it put back together and Jason headed back down and around, while the rest of us finally headed home.
We go some great riding in on Sunday. I climbed the hard side of Guardrail and had a crap your pants moment when I fell into V Notch. To my surprise, there was no body damage.
http://s187.photobucket.com/albums/x164/SeminoleMike/Jeep Pictures/Tellico August 2008/
Full trip report and videos here.
http://www.gatrailriders.com/GTRForums/index.php?topic=2014.0
Bent my rear tire carrier here. Luckily the tailgate only had a very minor ding.
Glen is no longer a Newbie.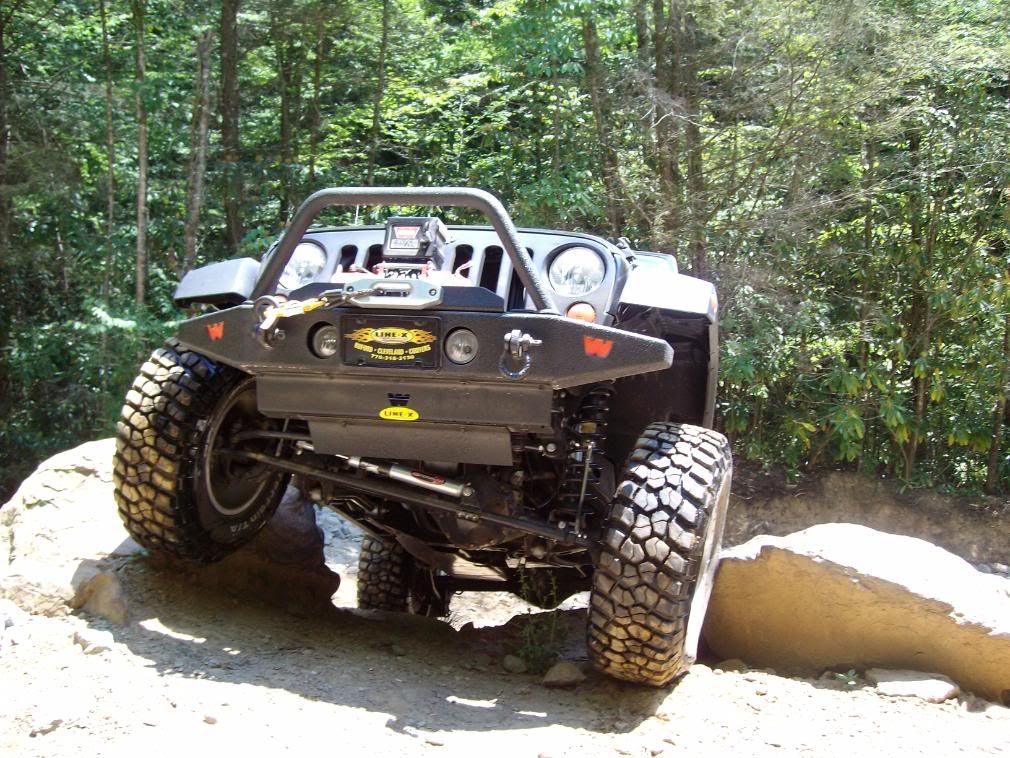 Well, what can I say, gotta love Chris.
You know what they say, imitation is the best form of flattery.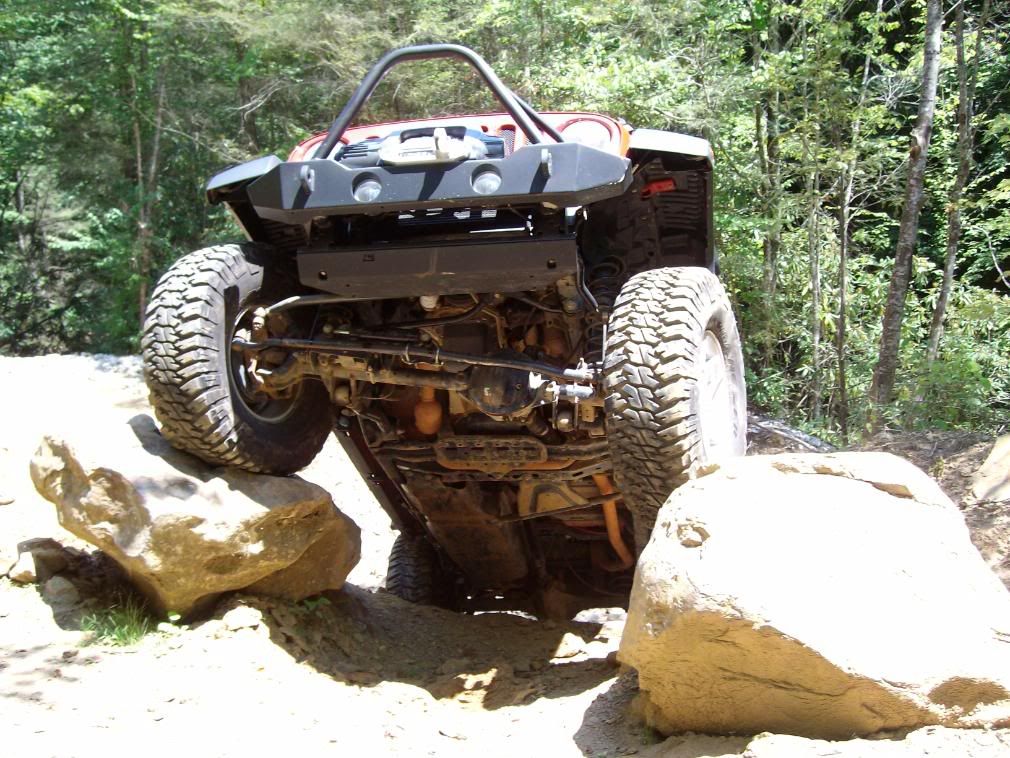 This one took a while to clear up. Jason attempted the Buggy section of the rock garden at Tellico Cabins.