So I have caught the camping bug and have started collecting items to make camping as convenient as possible. One thing I was kind of taken afar by was the dismal selection of decent lanterns unless you spent at least 70-80 bucks for some LED mamajama... So I was in the garage the other day looking at these 4", 800 lumen floods I had on the back of the Jeep. I was going to incorporate them into my expedition trailer when I had an epiphany to make them portable.
But how?
I was perusing the Expedition Portal looking at these 50 cal ammo box stereos when it hit me. Thats what I needed to pull this off.
Items used:
50 caliber MilSurp ammo can.
(2) 12vdc sealed auxillary backup batteries.
Illuminated toggle switch (thanks Rigid)
Molex connecters (a dozen or more male and female with pins if you want plug and play)
Wiring.
Lights (this would work with virtually any LED light like D1's, Solo's, etc.
An inline fuse.
Pictures.
Supplies.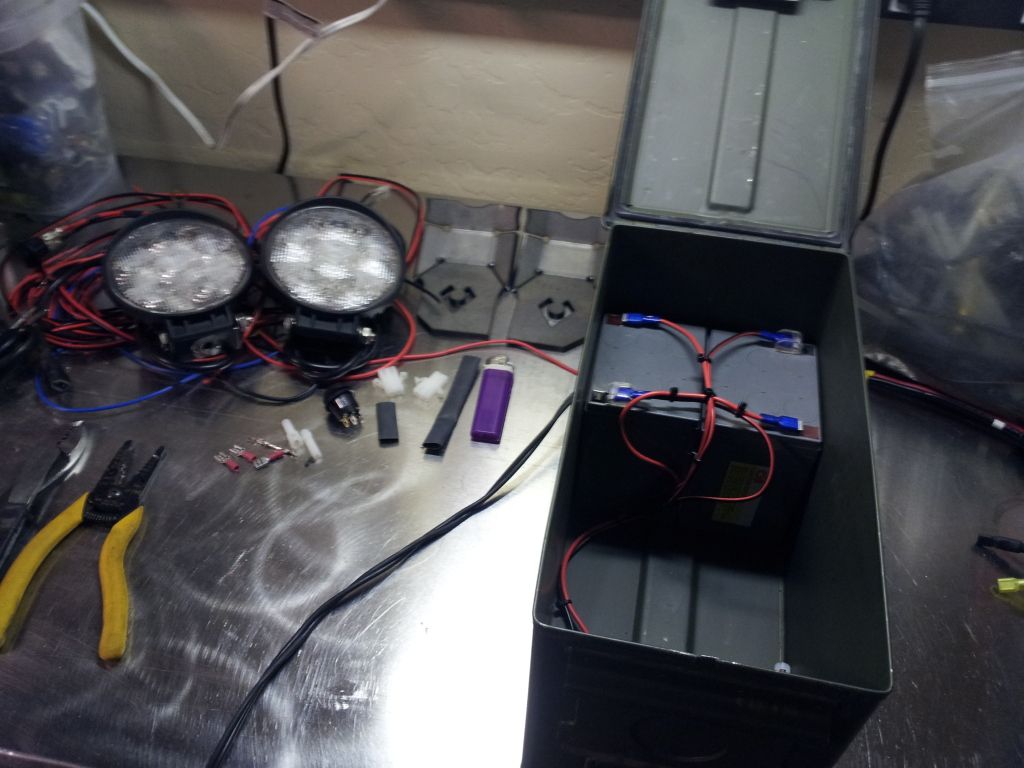 Wiring.
Switch in place and powered up.
Switch, output port, and splitter in place. (If I remove the splitter I can connect one light and get a longer run time.)
Everything connected and working.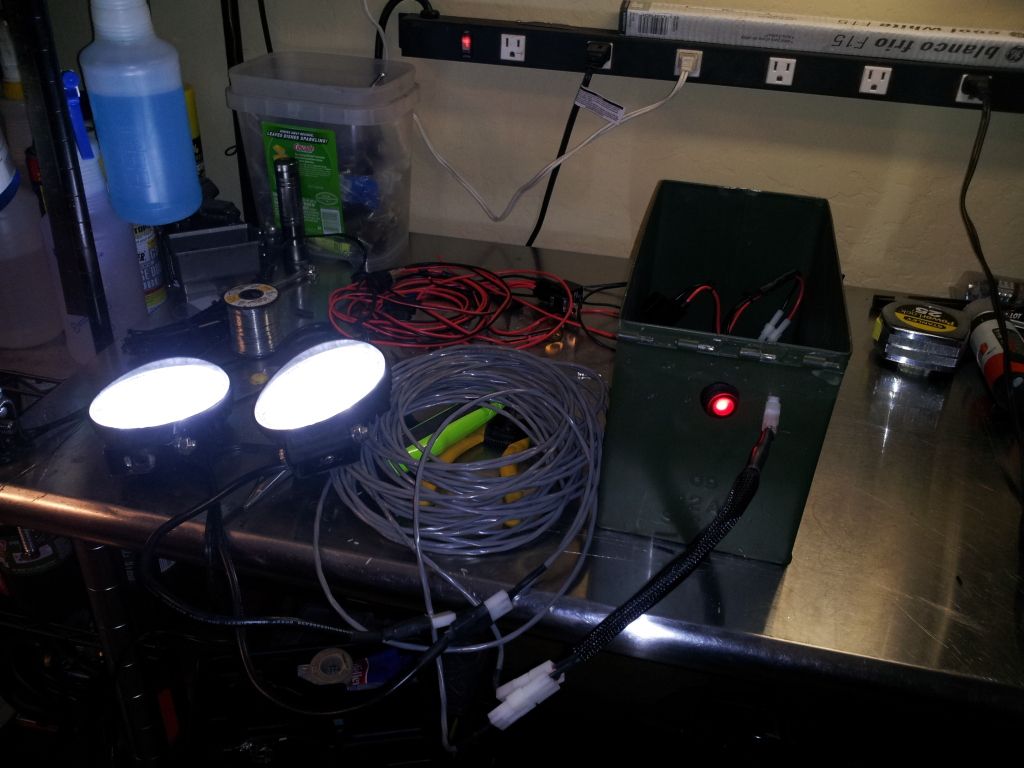 The lights and harnesses pack into the can.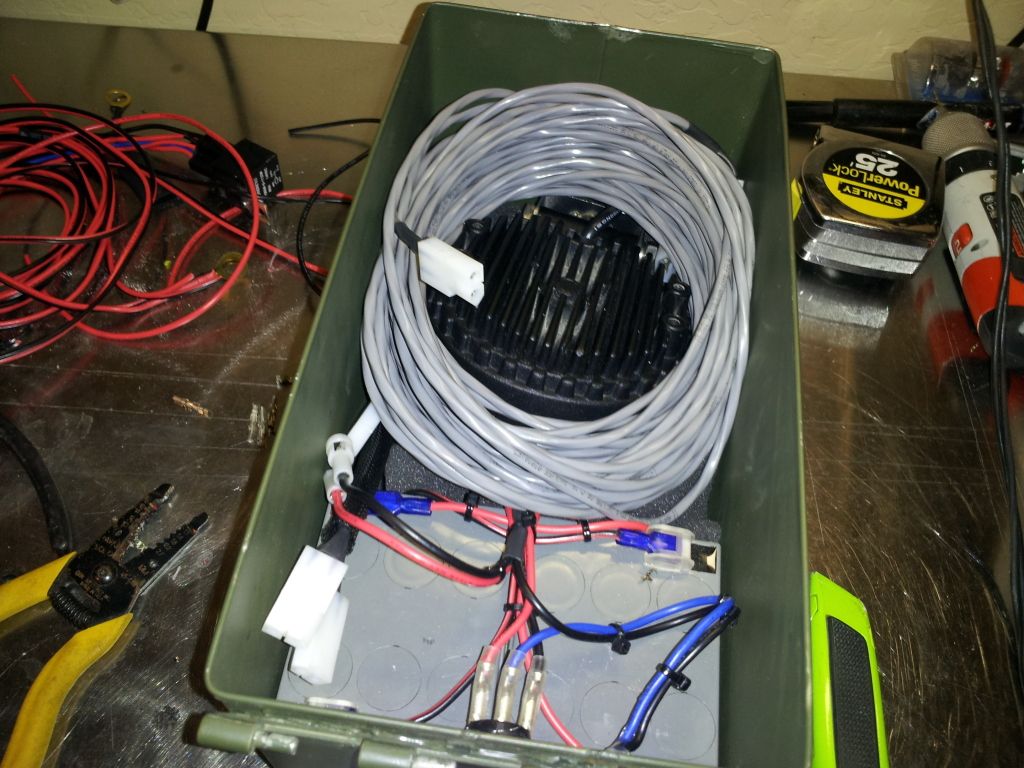 The batteries charge using a standard 12vdc car charge set to 2amp trickle, I will get a maintenance charger or maybe even a 1watt solar charger to keep it topped off on the trail during the day.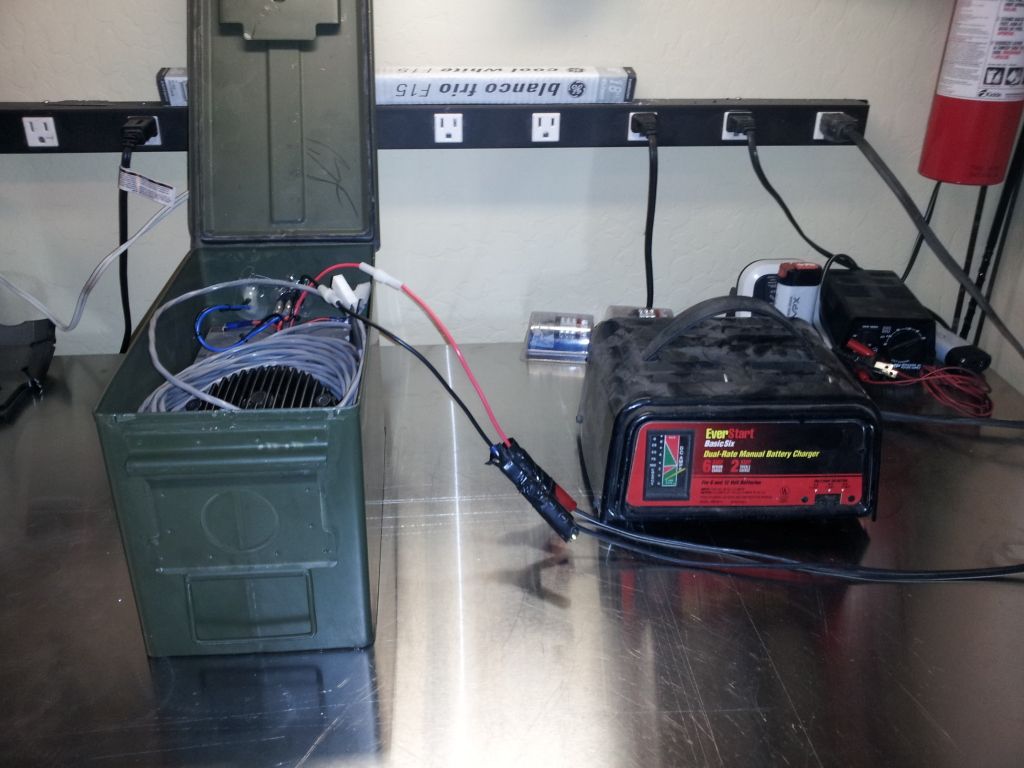 All done and ready to use.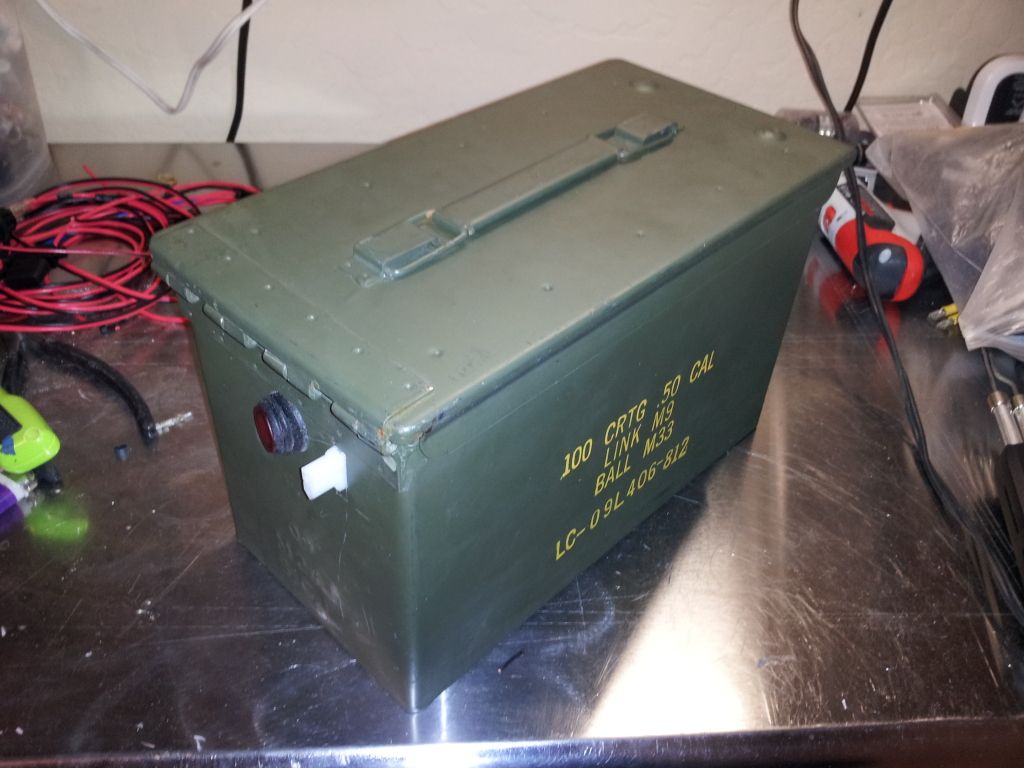 I did a little test before this build and with a single battery (3ah 12vdc) I ran a single light for 3 hours with very little voltage loss so with two batteries in parallel even with two lights, I could potentially light up camp for most if not all night on one charge or several nights before sleep for a couple of hours. The only thing I need to decide is how I want to mount and stand the lights. I was thinking a simple miter cut round steel tube with a light tab at the top and some wing nuts to tighten everything up, then just pound them into the ground and mount the lights to them. I have also made provision in the design to create an alligator clip attachment harness to charge this using the Jeeps charging system in a pinch.
Looking forward to testing these out.