Discussion Starter
•
#1
•
As part of the "Replace my Crappy stereo" build, I decided it was time to build my cargo cover. I had some build requirements that were pretty specific. It had to pretty secure, because I carry some expensive equipment back there. Also, it is going to be home for my amplifier and component rack.
It obviously needs to be water proof, or at least weather proof. And of course it needs to integrate well with the rest of the Jeep.
I started showing this build process in the Electrical section, but had requests to post up more pictures, so I'll put this part up here.....
Started work on the bed enclosure. The enclosure will be water proof (unless I sink the Heap..then all bets are off!) The amp rack will be bolted in so it can be assembled then placed in the trunk for the connection of the 1/0 gauge, RCA's, and speaker wires.
Templates under construction: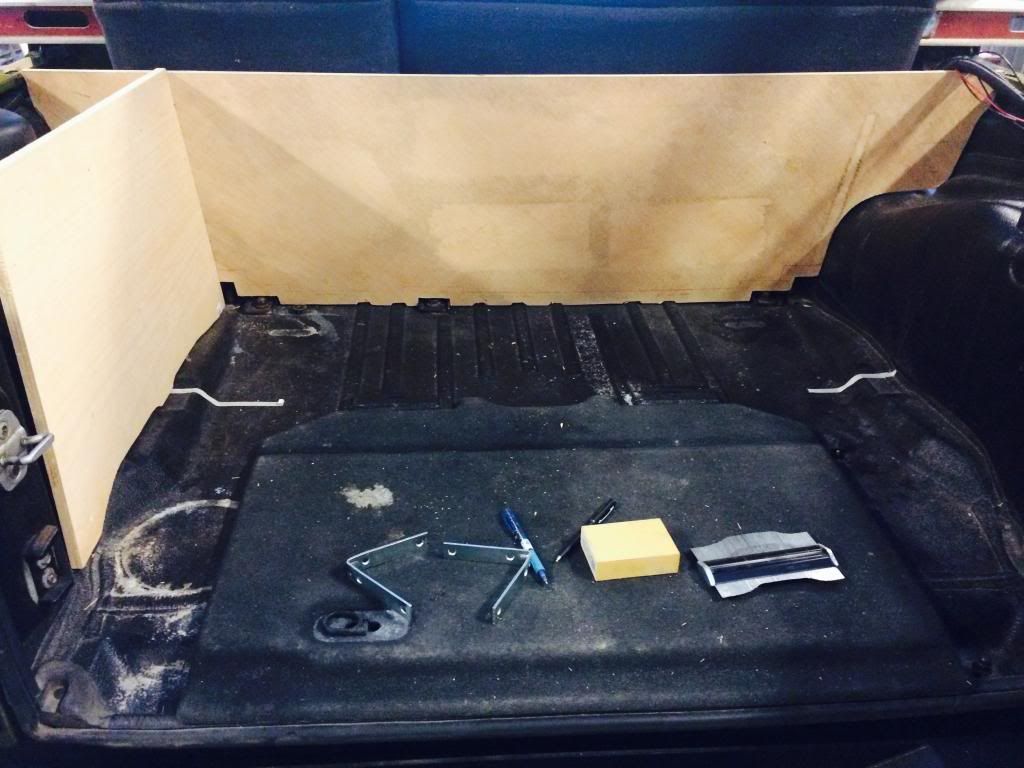 Working up to the back seats and around the roll bar..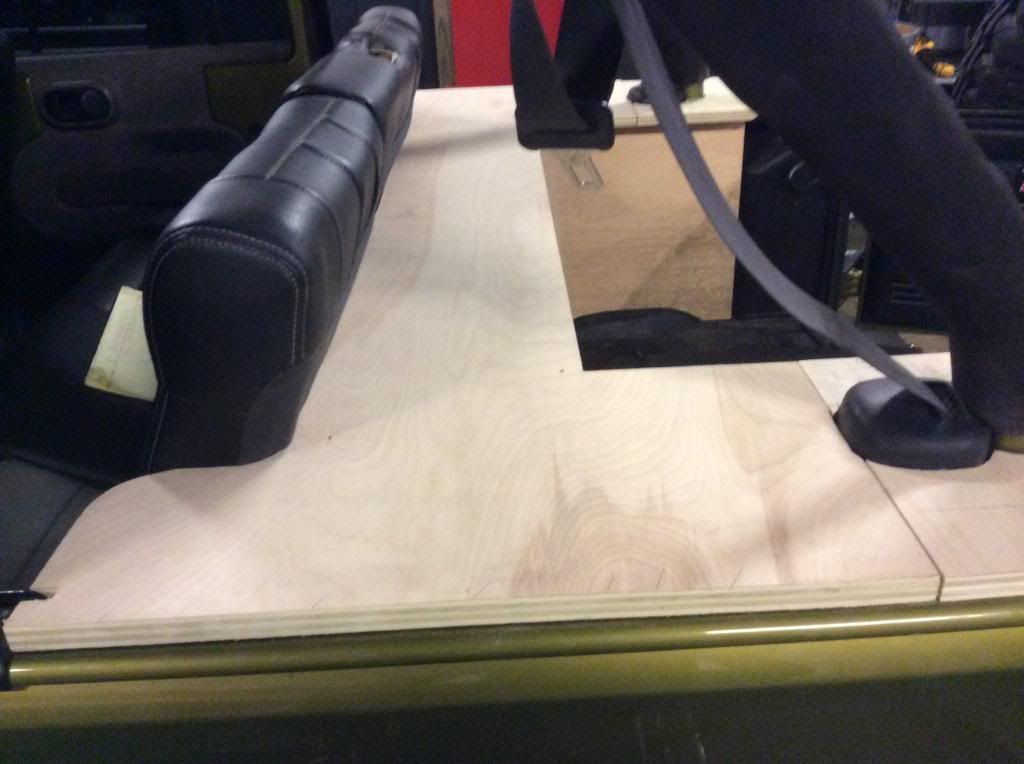 Creating a lip to keep water from running forward into the cab.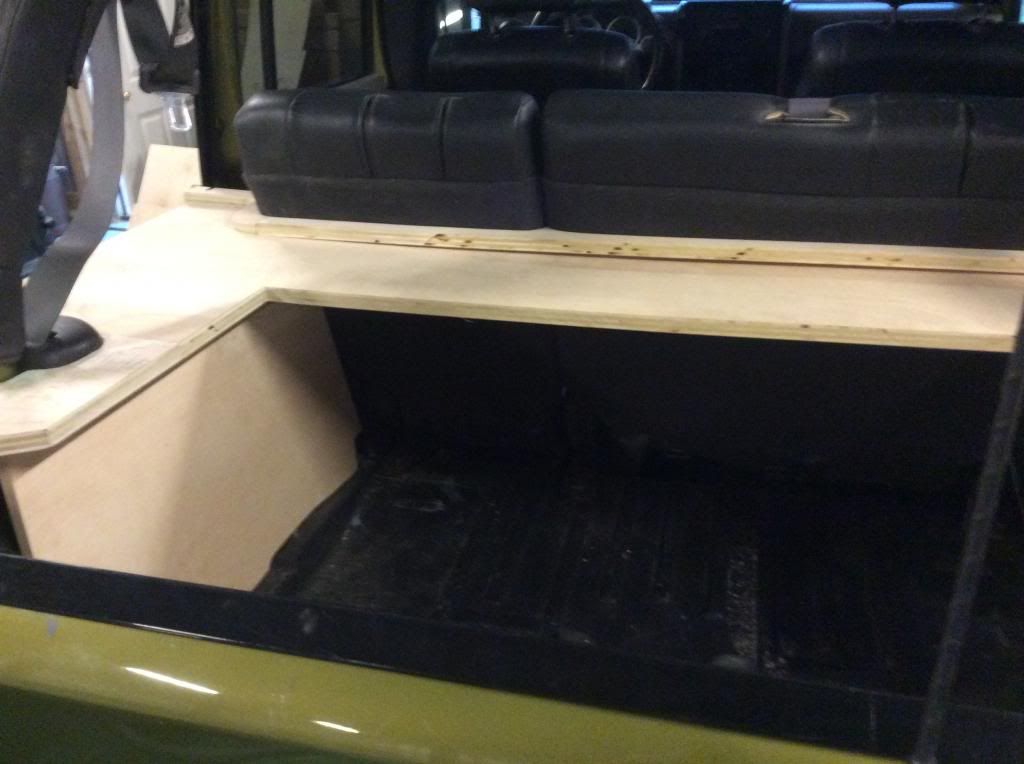 So a couple hours in and I will be starting on the opening/ hatch next. Once the cutting and fitting is done the wood will be epoxy primed, fiberglass coated, then urethane coated with Raptor Liner.