Like the title says, Im selling off my wheels and tires.
I have 6 40x15.5R20 NITTO MUD Grapplers as well as 5 20" KMC XD Hoss wheels... That means I have one extra tire to be used in rotation or as second spare. Tires appear new w/ only about 4,500+ miles on them and 80-90% tread, some offroad wear on the tread as well. Wheels have some rock rash and some good size scuffs inside the wheel (can't see the scuffs when mounted). This is from being pressed against my long wheel studs after I bought my d60 and used a 1.25" spacer. (theres a picture below to show you what I mean)
The wheels sell for about $285+ for one or
$1,425 for 5
.
http://www.4wheelparts.com/Wheels/S...0&t_pt=100106&t_pl=5352&t_pn=W/PXD79529050318
The tires sell for about 660 each or
$3,960 for 6
http://www.4wheelparts.com/Tires/Mu...t_s=159&t_pt=100804&t_pl=3283&t_pn=NIT200-720
Together that is $5,385 for the set when new plus shipping!
Im selling the set today for $2500
local pick up preffered, but shipping is considered if you do the busy work and arrange it.
Heres some pictures I took as of today: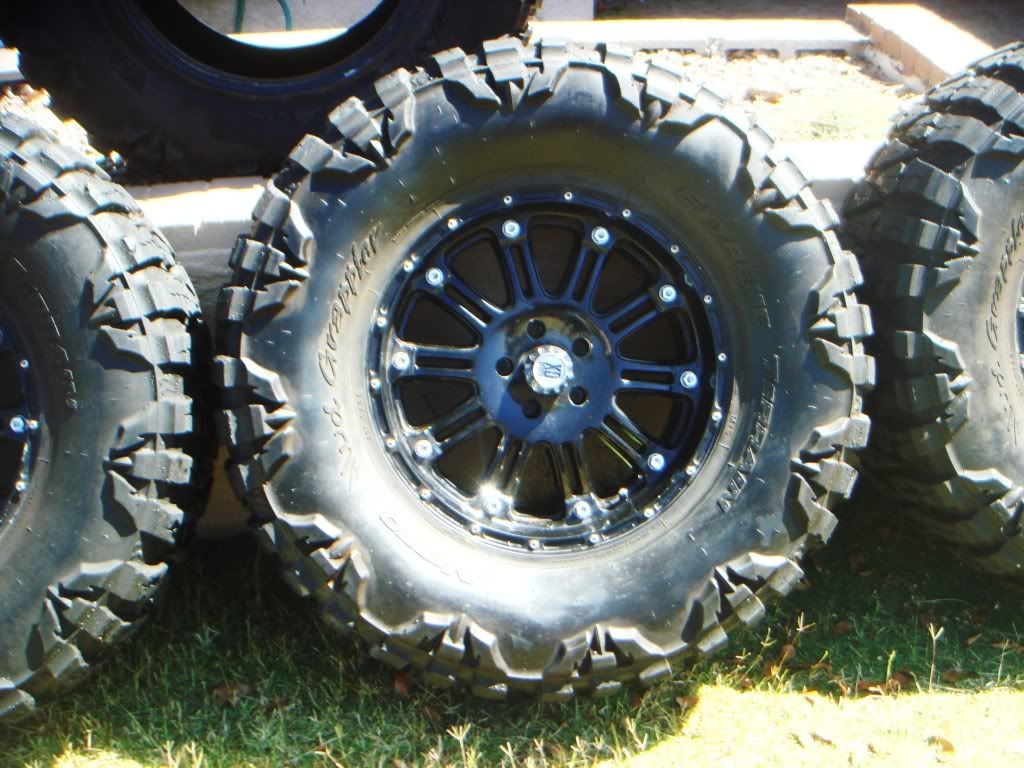 (Inner wheel, you can see where the currie d60 studs made contact with the wheel after using spacers)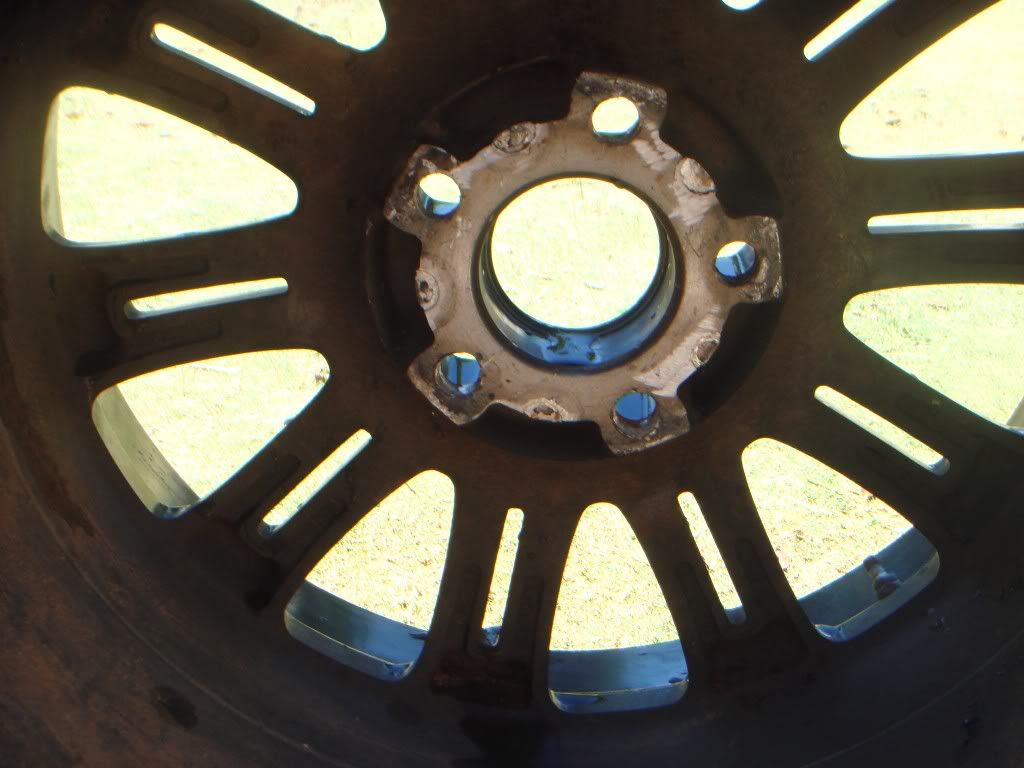 Heres some pictures on my Jeep: