Discussion Starter
•
#1
•
So the S-Pod instructions are great but I wanted to add some photos and explain a couple of details to help anyone with a newer jk.
The main difference with the 2011 is that the driverside side panel is a little harder to remove I found the best way is to push the panel in and slide your finger behind the bottom rear of the panel and work your way up the panel.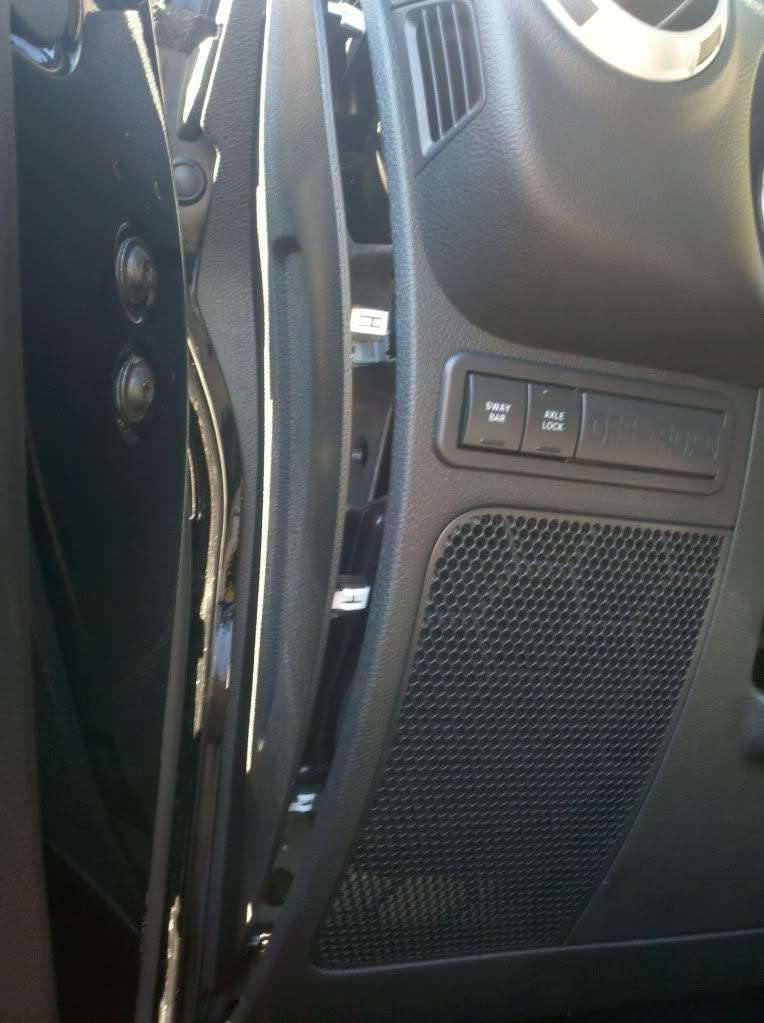 Another difference is that the windshield washer fluid hose now goes through the hole where you run the S-Pod wires so you will need to dis-connect the tube. I found that you can disconnect either side of the tube whichever is easier for you to dis-connect.
I used just some old speaker wire I had lying around to fish the wires through and as you see in the photos I used elec. tape to tape them together to allow a little easier time manuvering the wires through.