I picked this up a few weeks back, and I've been slowly building it up. I built a 93 YJ last year, and wheeled it all winter and part of this summer, but I wanted to consolidate my YJ and Acura into one vehicle. Granted this will never be as comfortable or get the mpg my Acura did, but I'll live with it
Anyways, the week after picking it up, I was looking around trying to figure out what I wanted to do with it. I called up Dave at Poly Performance, and I have to say it's hard not to spend money with him. I first ordered up a set of their rocker panels and the AFE CAI, but Dave ended up talking me into a stage 2 3" lift after talking to him later. Luckily enough I live in CA (lucky maybe, but i have to pay sales tax on this crap), but everything showed up next day, even though I ordered the liftkit at 5pm.
Ended up installing the driverside rocker panel the day they showed up, but it was 105* during the day, It was late and I was tired so I just left it at only having one on. That weekend a friend of mine came over, and we spent 6 hours on saturday doing the lift and putting on the edlebrock exhaust. Definately pleased with both and it was a very simple kit to put together. Putting the Draglink on was definately the worst part of the kit, trying to get pitman arm tierod threaded into the draglink sucked ass.
Finally today I got around to finishing up the rocker panels. Ended up picking up some 1" nylon caps to go in the holes for the rocker panels. Cleans up the side of the jeep.
Wednesday I have a front bumper from redrock showing up, I already have a warn powerplant waiting in the garage for it, and synthetic line arriving hopefully tuesday for the winch. Also I have the CB showing up for it next week as well. It's a slow process, but one day it will be done

Anyways, on to the pics. Told you Dave i'd put these up one of these days
Pics might not be working, but I'll fix it if they dont
The Day I brought it home: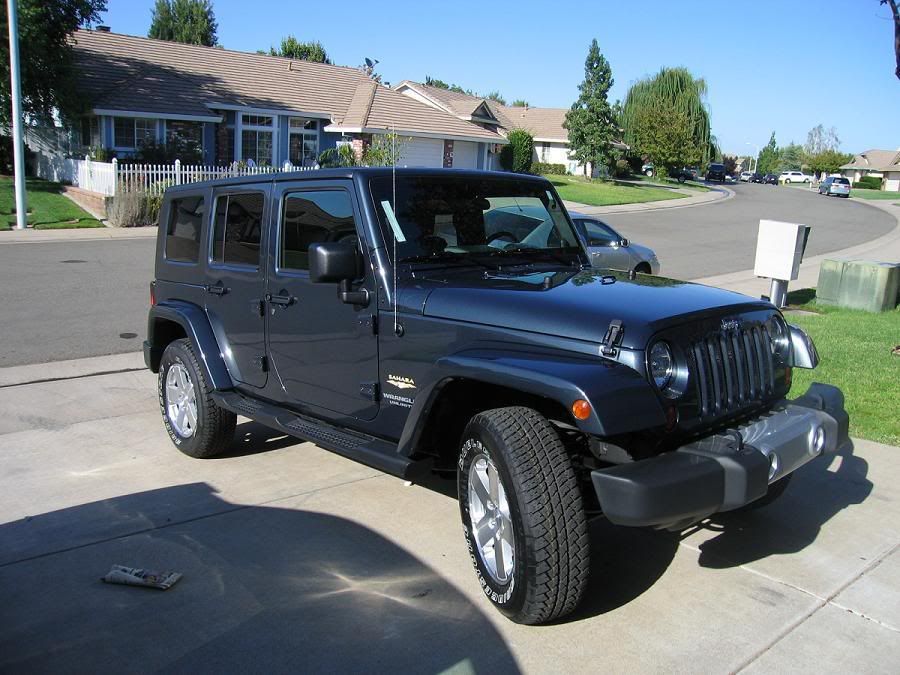 Stage 2 3" lift + rocker panels:
Front Suspension:
Rear Shot + Exhaust:
AFE CAI: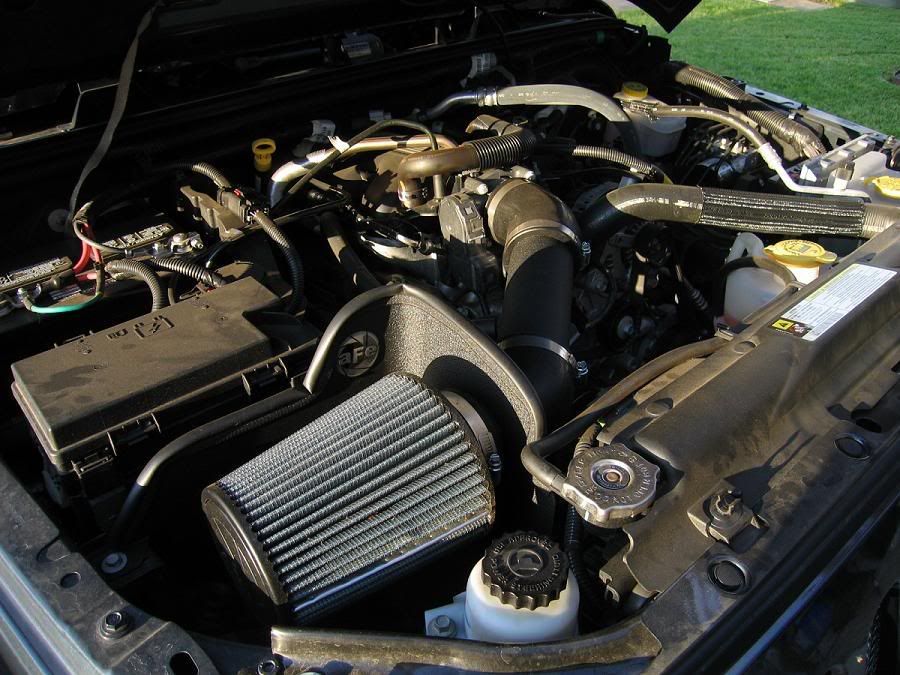 Club Sticker + Poly Sticker: