Discussion Starter
•
#1
•
I just bought Some Poison Spyder Flares. They will be here on Monday.
*
11-21-10 (update_
Andy and I worked on the Sahara today in his garage. We were able to piece it back together. Nothing final since it needs to come off for paint but it made a new beast out of it with the new hood and fenders on it. I scored a 2010 rubicon bumper this weekend and a set of stock suspension. She is making a turn in the right direction. I noticed that one of the stock flares was in the back of it so I set it on there just for the pics. We had a looker today and I promiced him I would not sell it until he can let me know his play. The price will keep going up the more time and parts we put into it. PM for updated price.
This first picture is what it looked like when I got it. Fender and hood damage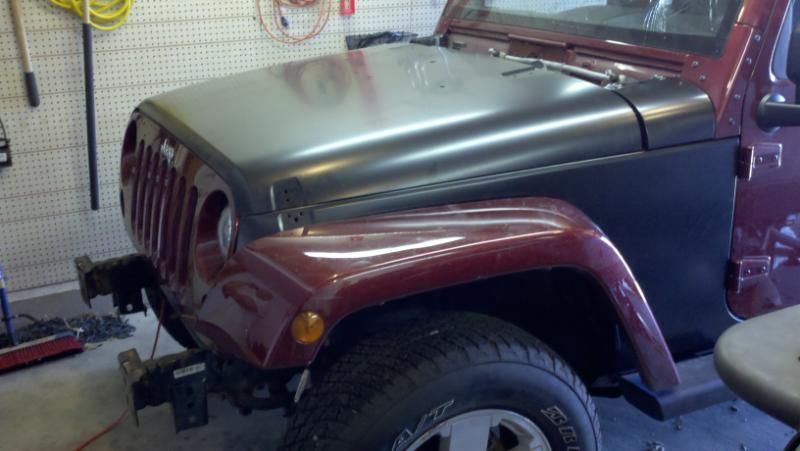 New OEM black fenders and hood as well as grille set in there. This was just for mock up as it's all ready to go to paint but we were going to wait on the poison spyder flares to show up first.