Discussion Starter
·
#1
·
I am going to sell one of my guns and all the stuff that goes with it. Cant decide which to keep so first one that gets sold goes...Buying another motorcycle and want some cash to put down.
First is the Kimber
. This weapon is in like new condition as it was cleaned and cared after every use.
Kimber 1911 CDPII Pro .45acp 4in
1x Kimber 7rds mag
2x Kimber 8rds mags
2x Chip McCormick 10rds Power Ten mags
Kimber .22 Conversion Kit upper
4x Kimber .22 Conversion Mags
Burris Fast Fire Sight on .22 Conversion(dead battery)
DM Bullard Inside the Wasteband Tuckable holster with extra wide clip
Galco Leather Paddle holster
Fobus twin mag belt holster
Black nylon case
Bore Snake Barrel Cleaner
I will include all the .45acp ammo I have left. Its around 200rds of mix personal defense stuff(expensive) and a few target.
I will also include 500rds of CCI MiniMag .22 ammo. This is the best stuff for the .22 Conversion. Very very good .22 ammo.

If you know guns you know this is a very nice set up and was expensive to put together. Also having the .22 Conversion makes if affordable to shoot a very nice weapon for very cheap...

$1700 for everything shipped.​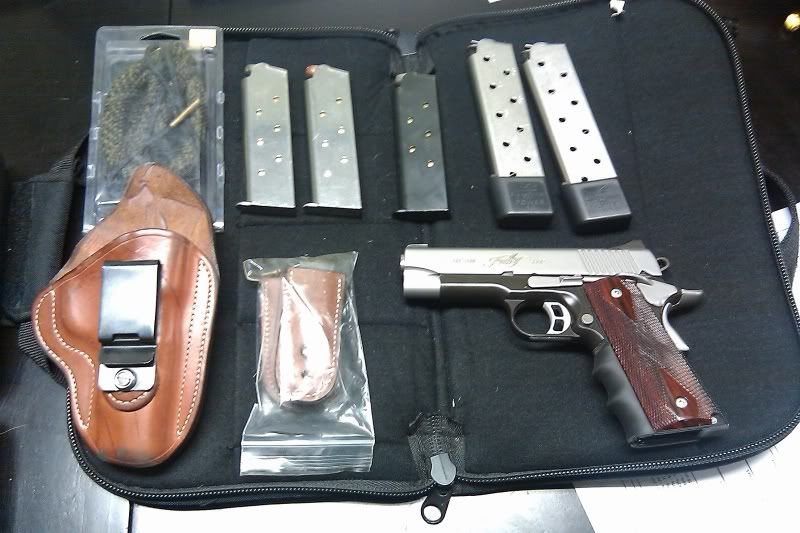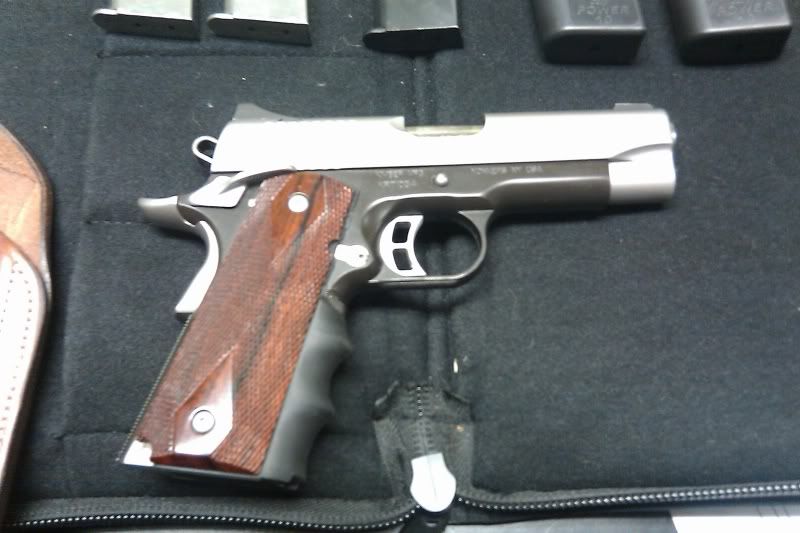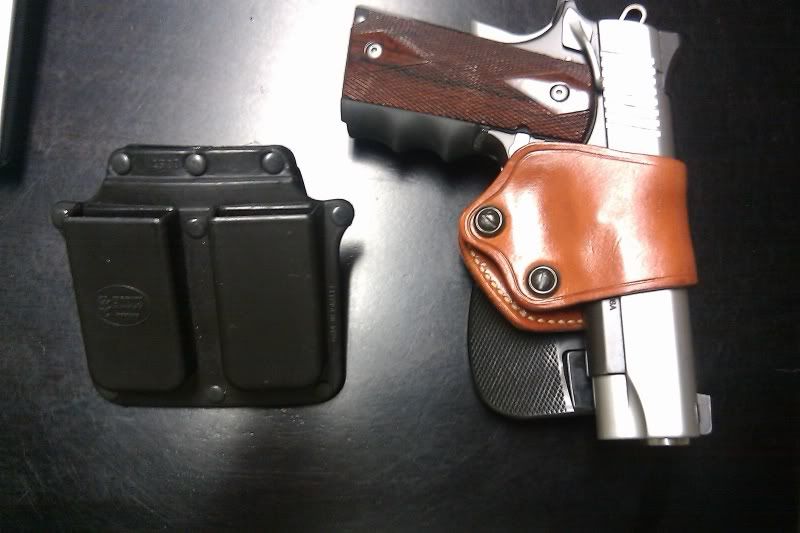 Second is the Taurus.
I have owned 4 Taurus weapons, 2 semi and 2 revolver and I can say I have never had a single issue with any of them. I dont care which one of these weapons I keep as I would trust my life with either. Just like the Kimber this gun is in like new condition and has been cared for extremely well.
Taurus PT24/7 9mm
4x Taurus brand 17rds mags
Fobus paddle holster
Fobus paddle Mag holster
Galco Leather Shoulder Holster, Miami Vice style
Black nylon case
Original factory case and key
No ammo as my wife has a 9mm also and we can still use it.

$450 for everything shipped.​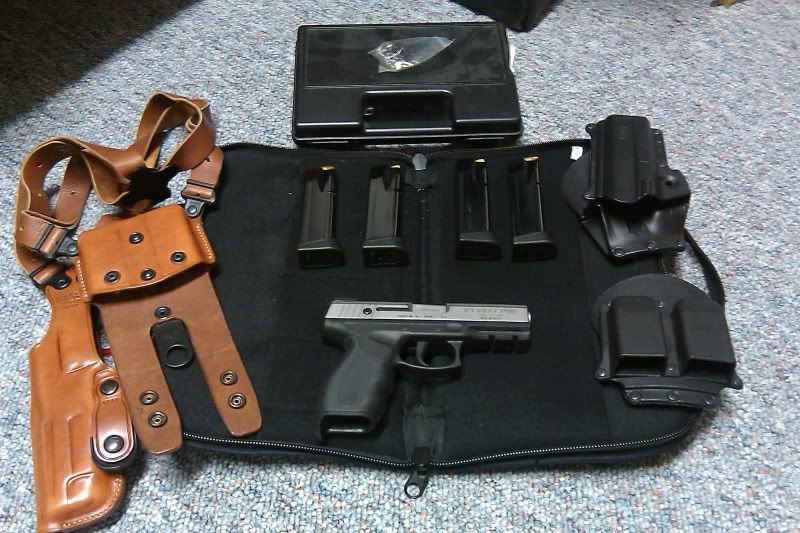 Please call 712-301-8988 or email
[email protected]
for a quicker response. I am having trouble getting on the forum as often as I would like.
Which ever one of these guns sells first is the one that goes and I will keep the other.
**I am so confident in the condition and functionality of these weapons that I will return them(shipped back on your expense) for a full refund within 7days of delivery. If you use the .45 ammo and want to return the gun you will be responsible for the price to replace what ammo was used.
I think this is as fair of a deal as you will find anywhere.
Thanks.
Gregg