---
I pasted this in WP's thread,
https://www.jkowners.com/forum/showth...420#post464420
, but I want to repost as recently I realized another dilemma which some may avoid...
I found that the rear antirock bar will not work in my current configuration with my recently installed WP lockable trunk. The additional space WP found for the trunk is the space Currie routes its rear antirock.
I would have sworn I provided quite a rant about the four extra holes for the striker on the locking mechanism which was due to you not knowing whether you were receiving right- or left-handed handles for the trunk. Which was a pretty damn lame excuse. I probably cleaned up me messages thinking they would have remained quoted in your posts. I still believe that is some poor quality control.
I have a few other complaints about the quality/instructions:
Instructions say to drill holes at two corners at the seams of the tub above the shock mounts, draw a straight line, use a square and draw out the remaining lines, BUT... no dimensions were provided. I suppose this has to do something with the quality/tolerances. I was under the impression these tow holes were the corners of the rear of the trunk... NOT. It was a bit short for my trunk.
The instructions could have been more clear (photos) for mounting the lid. I would have thought it would have mounted to the trunk rather than the tub. Again, poor instructions, no measurements, and no templates as where to drill for mounting the lid hinges. A little awkward closing the lid to catch the locking mechanism to see where the lid should be then trying to open it to mark the holes for the hinge.
Last, but not least the long rivets provided for mounthing the trunk to the tub where the trunk is "thick" were still TOO short. I had to purchase rivets 1" in length.
All these complaints, but I was about to send it back after waiting so LONG to receive it initially and had already planned for it... VIAIR.
Here it is...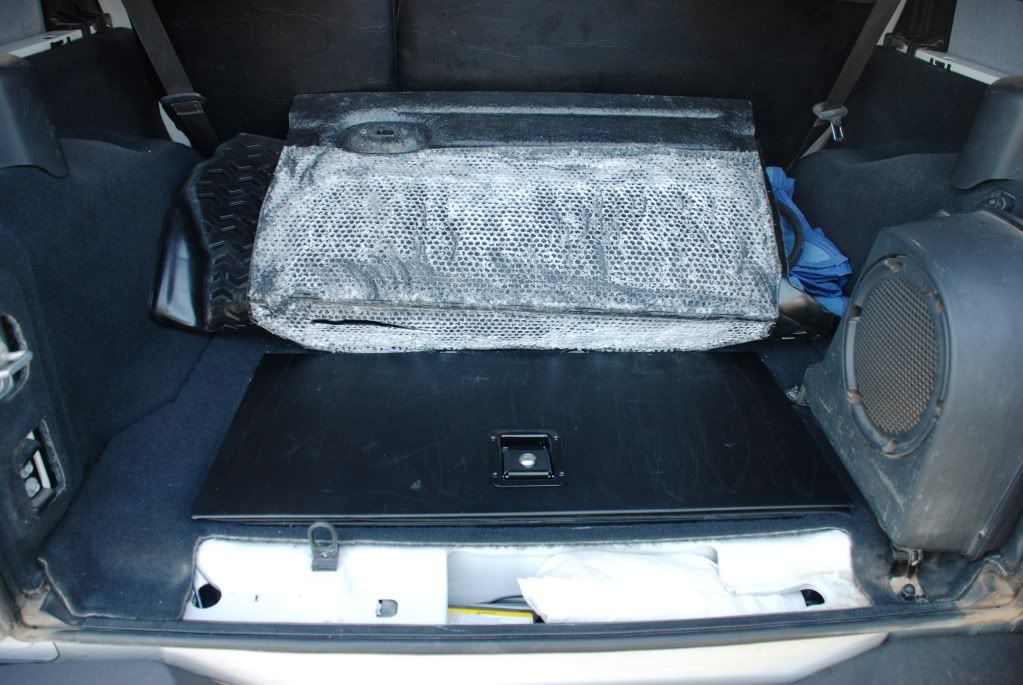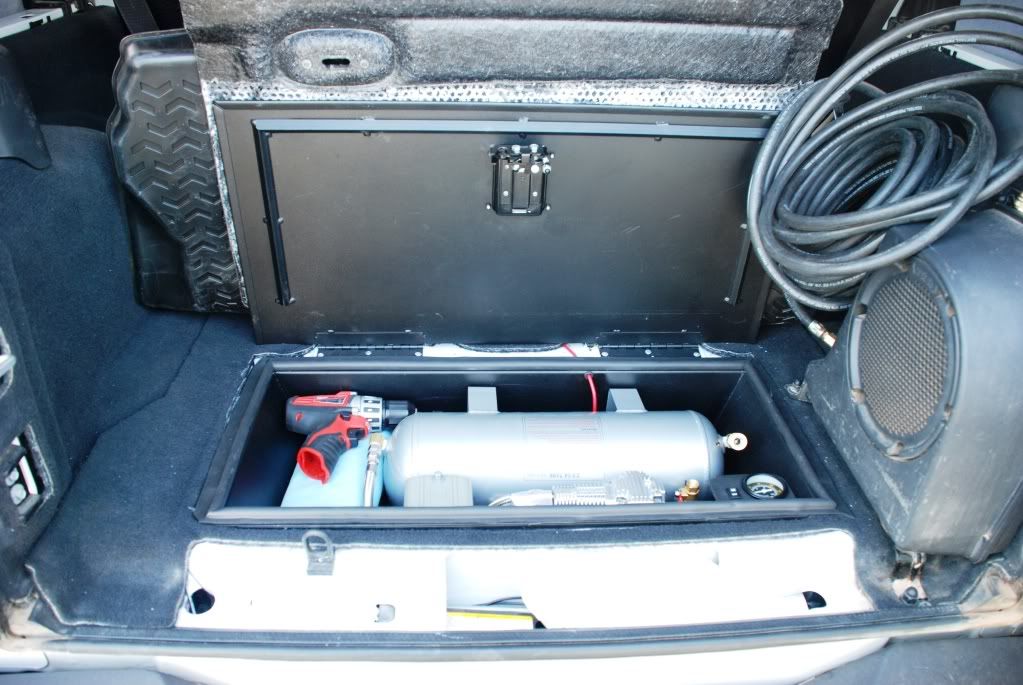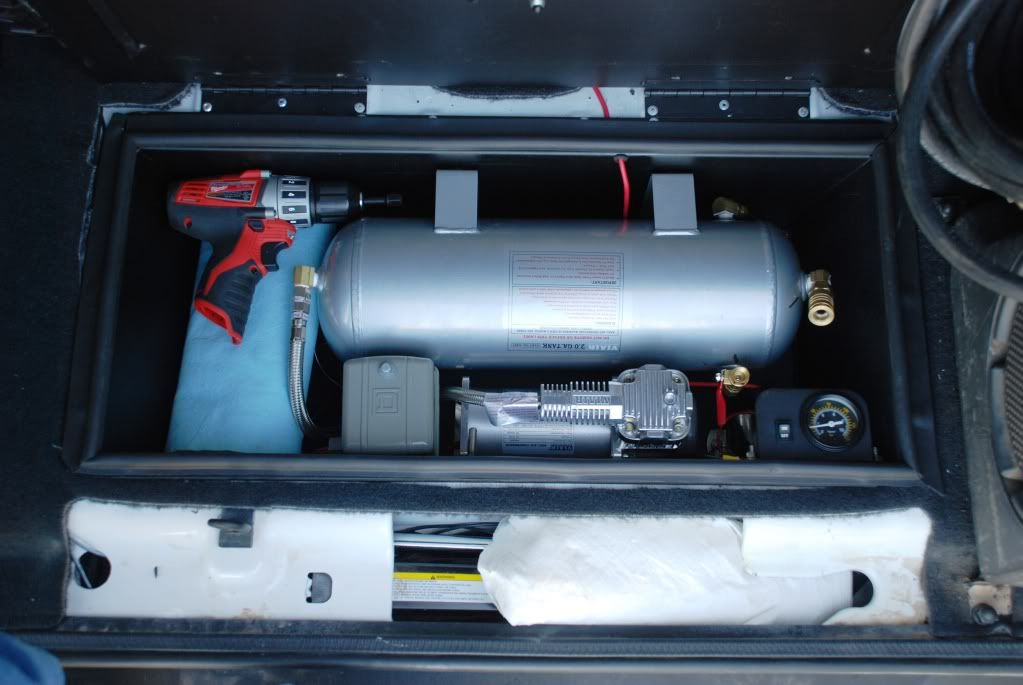 ---
"I won't be wronged, I won't be insulted, and I won't be laid a hand on. I don't do these things to other people, and I require the same from them." John Wayne - The Shootist
To view links or images in signatures your post count must be 10 or greater. You currently have 0 posts.