| | |
| --- | --- |
| New jeeper in Indy area needing help | |
---
I bought my 1st jeep in July and i picked a TF1.5" leveling kit and 4 door rubi 6318-4460s springs shocks. Im guessing ill end up with about 2-2.5" of lift but will find out next Sat when I put it on. I want to run 35s on my stock wheels. I plan on using 1.5 spacer and bump stops. Will this work with my factory fenders?

I really dont have the extra money to buy flats right now so if they dont work has anyone around here ever chopped there fenders? If so I would like to talk.
---
You should be fine fender-wise with spacers and some lift. There are other areas you might get some clearance issues, you'll just need to check everything over once you get the lift installed. (flex it, turn the tires full-lock, flex and turn, check brake lines and if the the tires are contacting any components while doing this) let me know if you need a hand sometime. Also for reference here is mine with 3in lift, 35s with spacers, stock fenders and my buddy's unlimited with a 2.5in lift, 37s, stock fenders chopped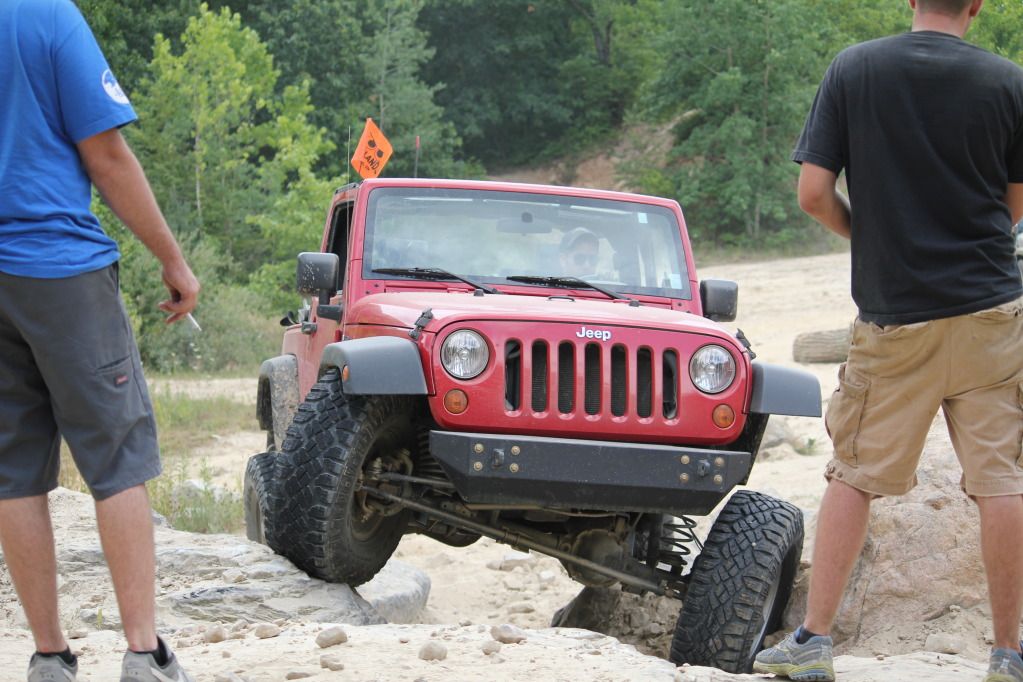 ---
08 2dr JK
To view links or images in signatures your post count must be 10 or greater. You currently have 0 posts.
Quote:
All BJís are not the same manÖ I am sure you have had a good and a bad BJ in your time.