| | |
| --- | --- |
| Jeep Extreme Off road Camper - The best off road trailer ever! | |
---
As the time for the second phase of the Expedition aproaches (Central and South America) we decided to leave behind some of the heavy stuff. Bellow are details for the trailer (I am also selling the BIG Eeze Awn 1800T roof top tent). You may help us by forwarding this links to people you think may be interested.
Designed to meet off-road capabilities of Jeep 4x4 vehicles, Jeep Trail and Extreme Trail campers incorporate Jeep Wranglerís rugged design cues, including Jeep Wrangler Rubicon 17-inch cast-aluminum wheels, taillights, fender flares, badging and hood-tie downs.
* Campers accommodate four adults and feature a queen-size bed, sofa with stowable table, built-in aluminum cabinet, 110-volt power supply and a premium canvas enclosure
* Camper trailers feature innovative engineering, capability and are designed and tested for Jeep off-road capability
* For hard-core off-road enthusiasts, the Jeep Extreme Trail Edition camper ups the ante with a heavier frame, 35-inch BF Goodrich Mud Terrain tires, 15 inches of ground clearance, full-underbody
skid plate, high-mounted fenders, and available 360-degree axis pintle hitch
* Jeep Extreme Trail Edition camper in Flame Red (P/N: LLPREM02 - US$11,995)
The Goods:
You will also get the 6 x 6 feet Add-A-Room (P/N: LLROOMC6 - US$670)
Two Foldable Chairs (US$30)
One LED Fan/Light System (US$25)
One 50A to 30A RV Adapter (US$27)
Two Foldable Steel Plates for Locking a Cooler or Fridge (US$40)
One Heavy Gauge Steel Coupler (installed US$25)
Two Clevis Hooks w/ Safety Latch (US$18)
Two Thick Aluminum Rails to Carry Bicycles (US$110)
One Super Heavy Duty Eye Ring Coupler (original)
1/2 Can of Herculiner.
Total cost is US$12,940
The Bads:
One broken rubber latch (see picture US$12), Dented front plate panel (see picture, covered with duck tape) - This happened because I forgot the trailer was connected and made a rear maneuver, the back side of the car kneaded it. It is only cosmetic since the inside of the trailer is not part of that front panel, to repair it, just remove the screws and bend it to the correct curvature.
The Reason for Sale:
I am doing an expedition that have crossed the USA and now will continue through Central and South Americas, the trailer was awesome during the US part of the trip but I do not want to cross the border and beyond with it.
It just calls to much attention wherever it goes and I'm not willing to increase the risk of being robbed. It has been used less then 15 times in a four months period.
IMPORTANT
1) The trailer is parked in the San Francisco area, at Putnam Chrysler Dodge Jeep Dealer in Burlingame, as a favor. You are welcome to see it if you are interested but please do not ask any question about it to the dealership personnel, they do not know. This is a private sale and all questions and details must be solved directly with me through PM in here.
2) I will not ship the trailer, if you want to buy it you must arrange to pick it up at the dealership. It is in perfect working order with brand new tires and all lights functioning, all you need is a 2" tow ball.
OBS: The expedition is on hold now as we will fly to Brazil for Christmas and New Year. We will resume the trip around Jan 15th 2012. If we have not sold the trailer until that date we might consider deliver it if you are on our path going south to San Diego.
3) Due to the ongoing expedition I am always in motion and would prefer the payment via PayPal, it is safer for both parties. Personal check is an option but it would take over a week for me
to have it deposit and cleared. I do not accept any kind of Credit Card.
Bellow you will find some pictures. I have more if you are interested.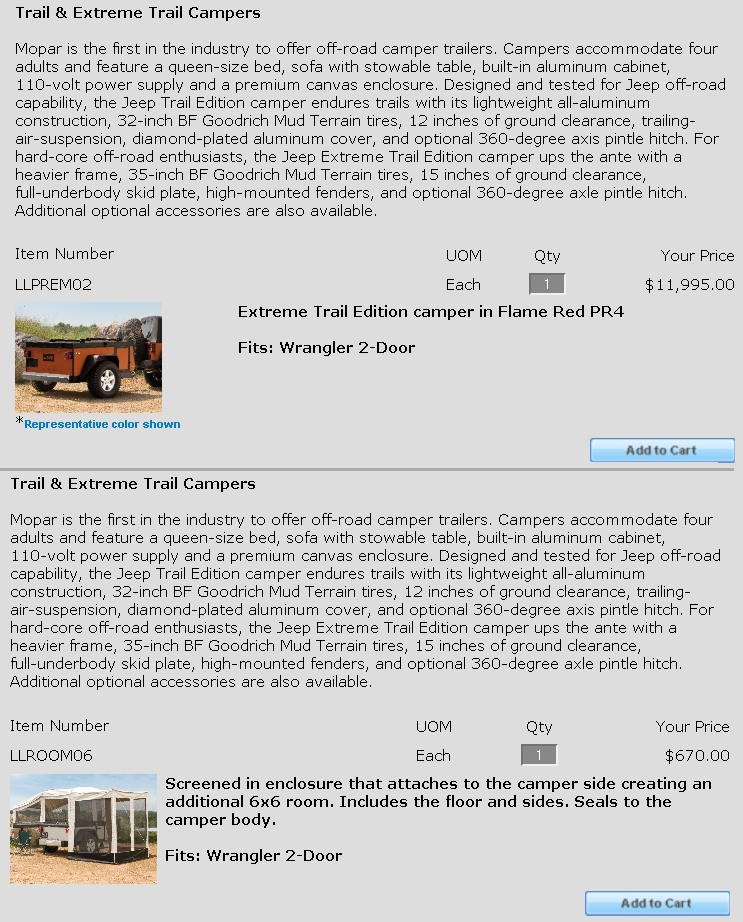 The prices at Mopar website.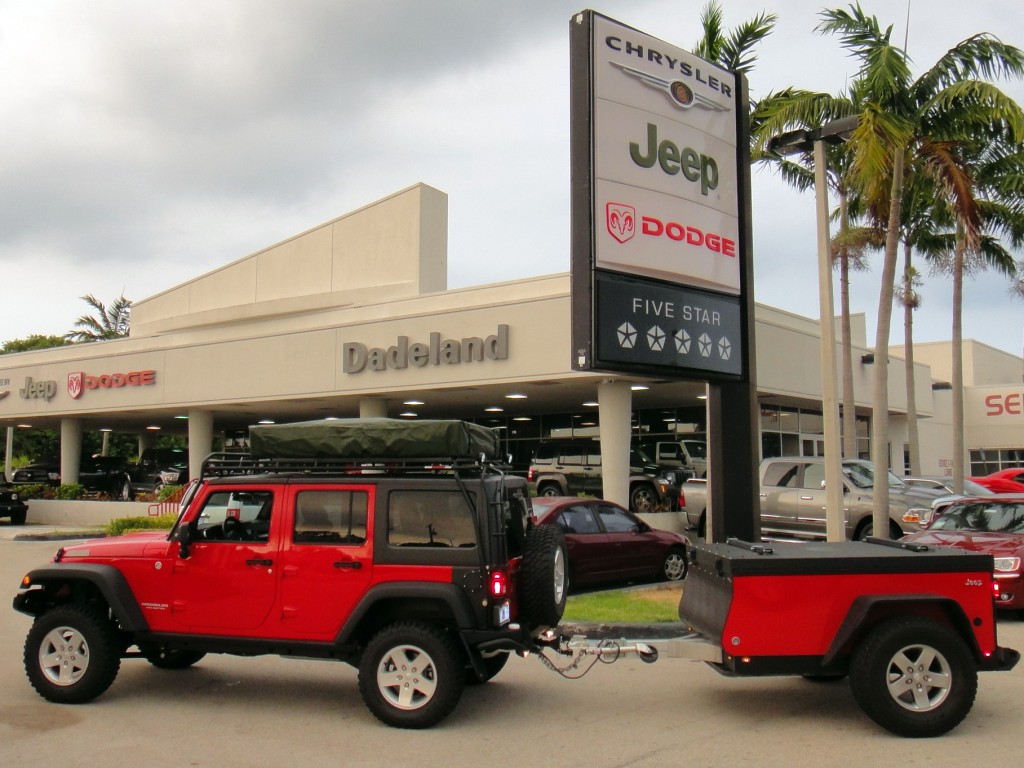 Brand new leaving the dealership just 4 months ago.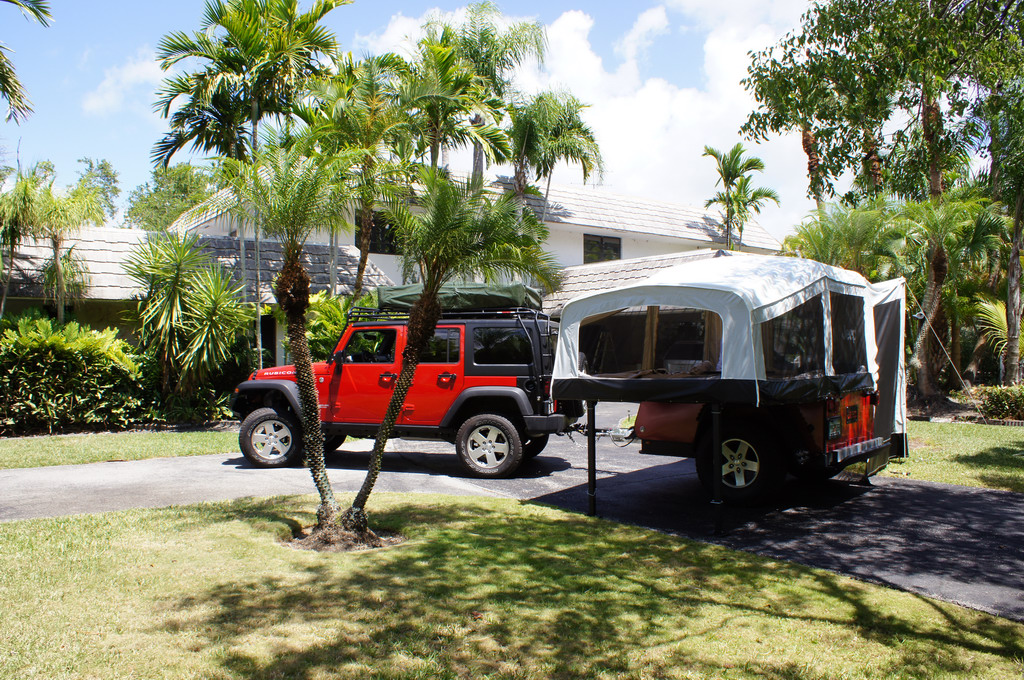 Opening for the first time.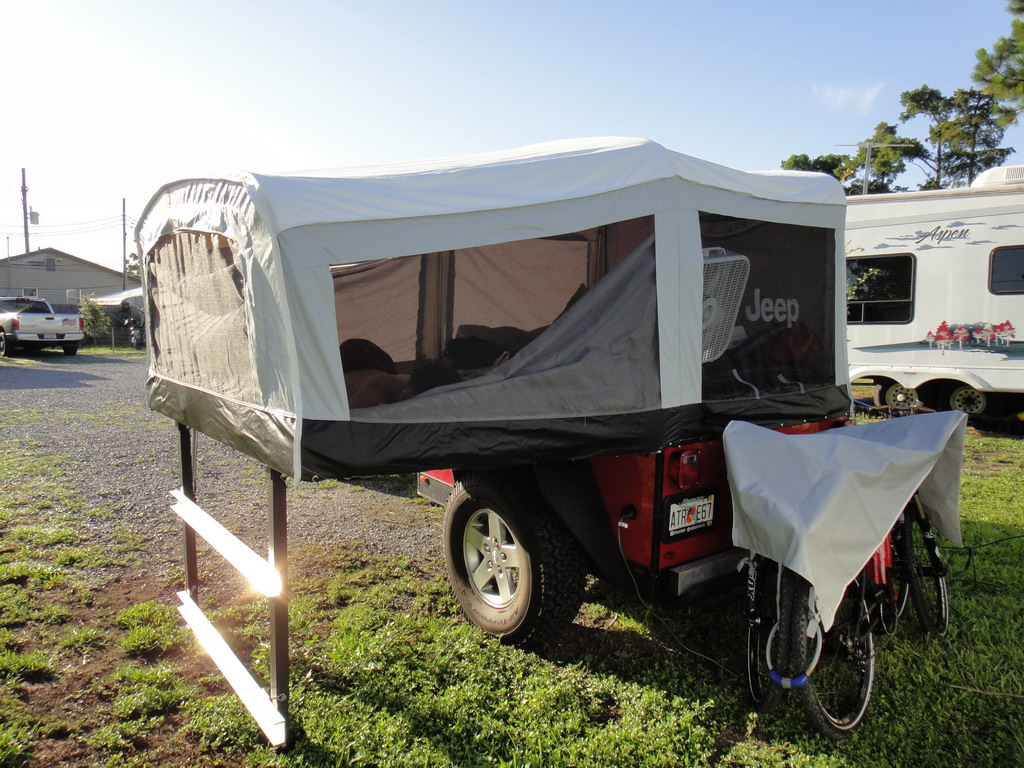 The bike rails and external 110V hook up (left of the plate) can be seen in this picture.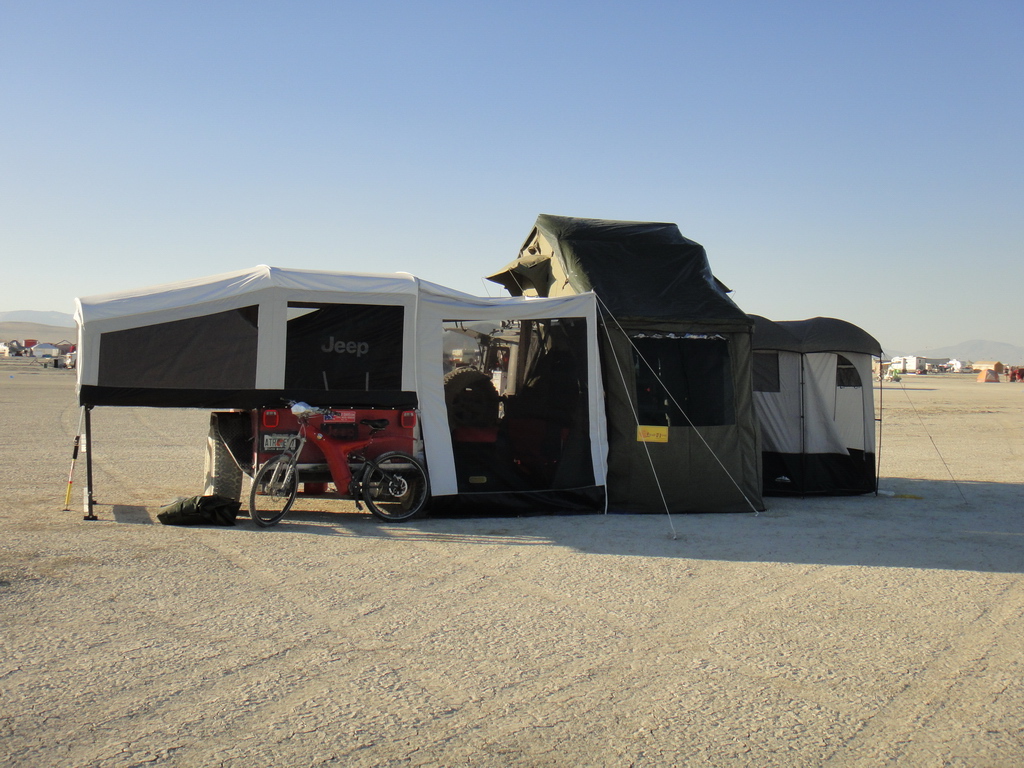 The trailer with the Add-A-Room installed (rear view). The roof top tent is also for sale on another auction.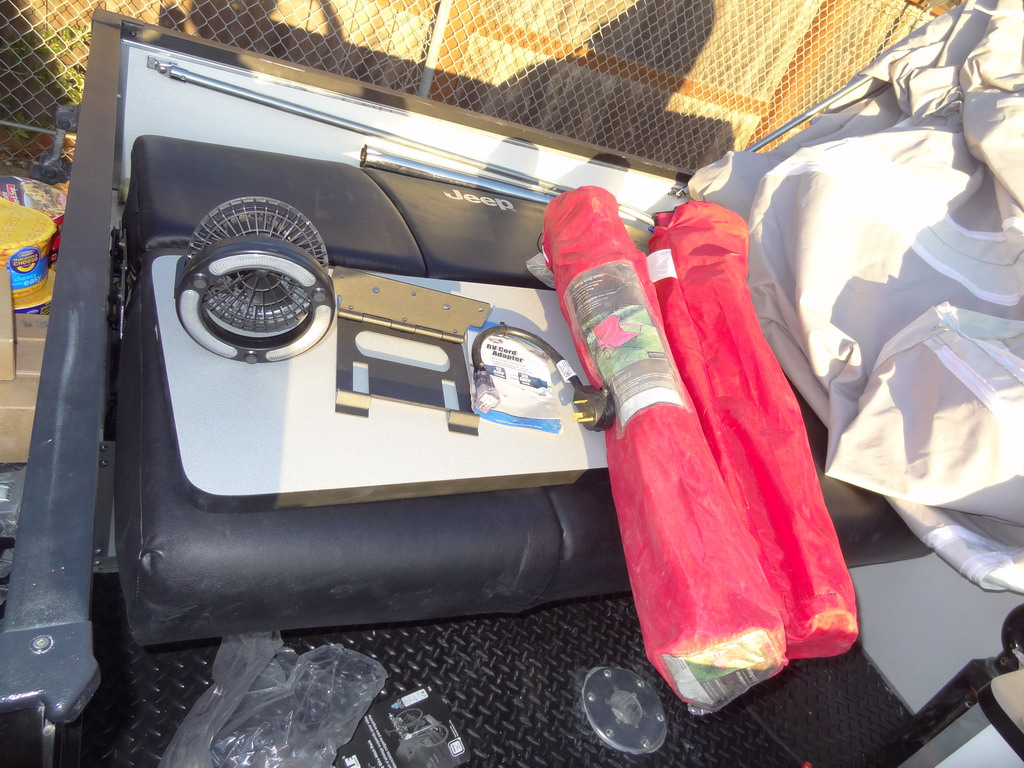 This is all included
PRICE: US$ 9,900.00 OBO