---
I am listing this for a buddy....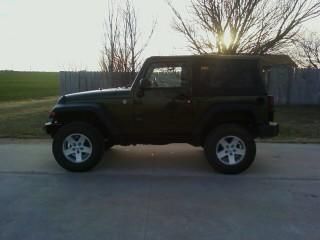 $12,500
Drives and looks great. Posting this from my phone (which I suck at) pictures and details to follow.
Located in Wichita, KS.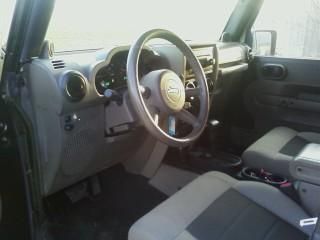 I bought this jeep about 8 months ago. I had a buddy come and look at it and buy it from me. It has a salvaged title. It has been rebuilt. All it needed was a new soft top (which I did) a new mirror on one door (which I bought). I didn't like the stock bumper so I bought a warn winch bumper for it (no winch included), Ryan had the few dents in the door fixed. When I had it I told Ryan that it had a small exaust leak. He thinks it might be a slight motor noise? Runs and drives great. This jeep has elec. disconnects. Infinity Sterio with Sub woofer, Auto, AC, PW, all kinds of goodies. The Jeep has a mild lift and 33" tires.
---

To view links or images in signatures your post count must be 10 or greater. You currently have 0 posts.

TWF Double Beadlock wheels, Pitbull Tires Vendor, Raceline Wheels Vendor, Marsh Racing Wheels Vendor, Poison Spyder Vendor, Custom Splice Winch Rope Vendor, Cheap LED Light Bars
---
btt
---

To view links or images in signatures your post count must be 10 or greater. You currently have 0 posts.

TWF Double Beadlock wheels, Pitbull Tires Vendor, Raceline Wheels Vendor, Marsh Racing Wheels Vendor, Poison Spyder Vendor, Custom Splice Winch Rope Vendor, Cheap LED Light Bars