---
Ha.....no not me my LS sounds much better anyways.
I have friend who's owned a couple of CJ's back in his younger days and is always quizzing me on my Jeep. He came in to visit this weekend and wanted to go look at some jeeps, well after i started mine before we even pulled out of the garage he looked at me and said I want a V8! Only place i knew of that may have a Hemi jeep was RubiTruxs in Boone, NC....
Arrived on the lot and noticed a Red and a White one, white had a Hemi the Red was stock
We were suppose to be going JUST TO LOOK but he quickly changed his mind and walked away with the Red one but not before he told them to put in the 6.4 Hemi.
I have to say the Red Jeep was by far the smexiest on the lot......he should have it in around 3 weeks due to their back log and finishing this one below....
They had several JK's, 3 LJ's and Two Brutes 5.7 in one and putting a 6.4 in the other.
They were also working on this puppy, a 700+ HP Hemi Powered JK with the new 60's, Rock Krawlers new Coil Overs. You can't tell too good but the paint is a champagne kind of color, when you first see it you're like meh... but it grows on you especially with the black accents, bumpers etc.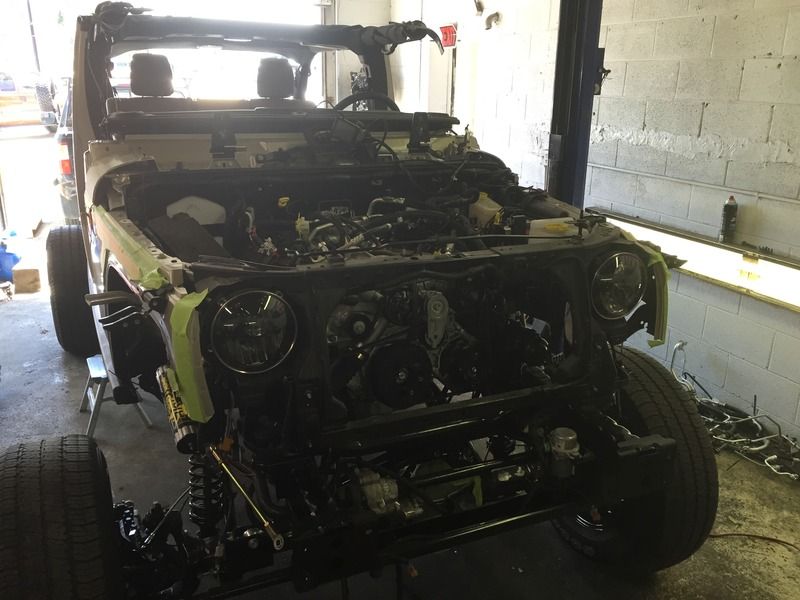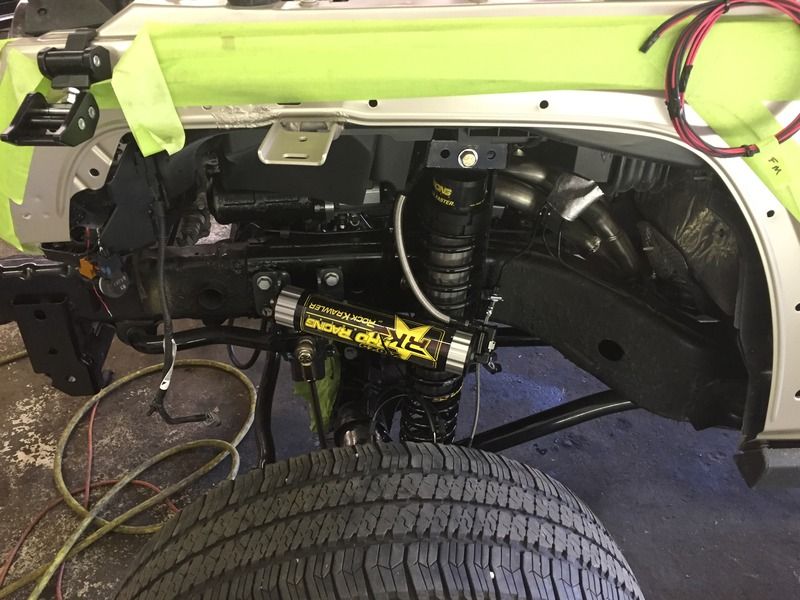 In regards to RubiTrux, the folks were great... all of them from the owner down to the guys doing the installs couldn't have asked for better folks to deal with.
Thought i'd share as we have another proud Jeep Hemi owner on the streets of NC in the near future.
---
Quote:
We liked you better when we didn't know you. If you just fucked off we could go back to not giving a shit about you.