Newbie
Join Date: Aug 2014
Posts: 1
Feedback: 0 reviews
---
Hello All,

New around here. I have read a lot of posts about the "07 JK horn not working as a result of a faulty clockspring. When my horn stopped working the dealer wanting the jeep in two times to find the problem and fix it, for the whole day each time, with no loner. Sooooo I just changed the clockspring- it did not work! I then jumped the horn to the battery and it blew fine. Last just to make sure, I wired a light to the horn terminations and it was dead when pressing the button.

Has anyone heard of any other reason the horn on this gosh darn vehicle stops working? I do not hear a relay when a press the horn- but I do not think it has a relay?

Any help would be great, or I need to schedule an appointment and pay through the nose.
---
The horn has a relay. It is inside the TIPM on the printed circuit board.
Have someone press the horn button while you listen very closely for the faint clicking of the relay.
If you hear no clicking of the relay, you may have a faulty horn button.
If you hear the clicking, look at the horn fuse. It may be blown.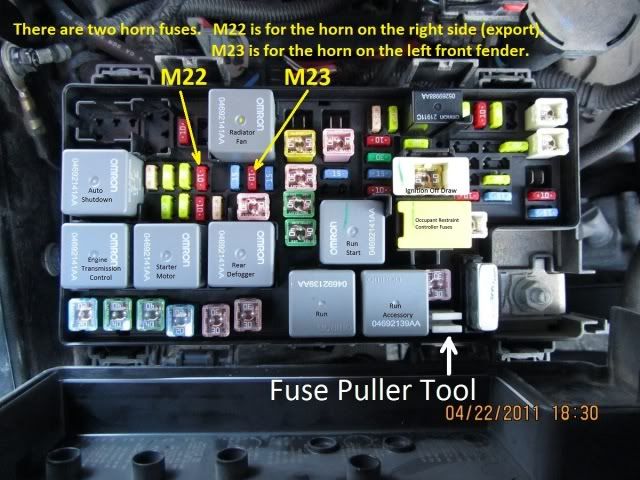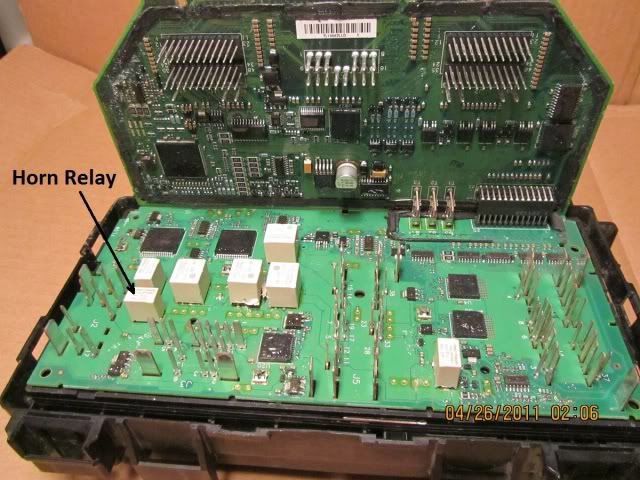 ---
2008 Unlimited Rubicon Automatic
---
Last edited by ronjenx; 08-08-2014 at

07:13 PM

.