Wheeler
Join Date: Nov 2017
Posts: 52
Feedback: 0 reviews
| | |
| --- | --- |
| Weatherby Vanguard Gen 2 Walmart Clearance | |
---
Walmart has all their Weatherby Vanguards clearance priced for 249.99. My local super store had them all in their back room and I bought 3 of their last 5. Vanguards are entry level Weatherby's but they are still better than a lot of their competition at full price. You will probably never see them priced this low so if you need a decent backup rifle this is one heck of a deal. I have a Mark V Deluxe .257 Weatherby Mag and the Vanguards dont compare to that but they beat the heck out of the Remington 700's.
My Mark V is the one with the scope. the others are .308 Win, 270 Win and .243 Win.
If they aren't on display then ask if they have any in the back. Word is that Weatherby said they could still sell them but not display them. Not sure if that's true or not.
---
I've always loved WEATHERBY--here's a pic of two of my nine WB's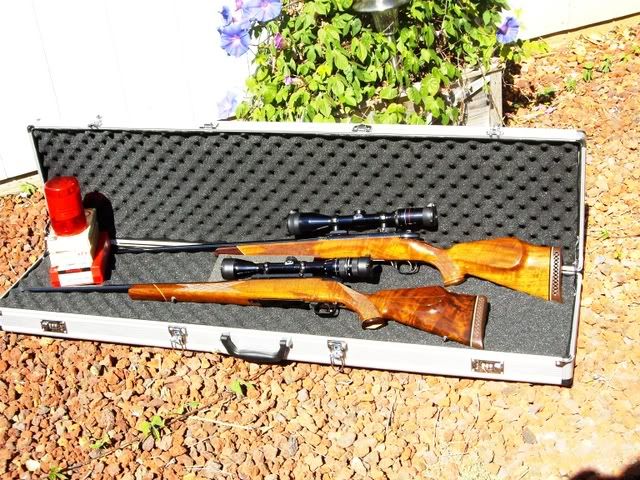 The bottom is my .257 WBY--they are all VERY ACCURATE-
Have a great day
JIMBO
---

To view links or images in signatures your post count must be 10 or greater. You currently have 0 posts.
Man, you gotta have style

"YELLOW JEEP No. 683"
JKO Addict!
Join Date: Jun 2010
Location: Tennessee
Age: 50
Posts: 3,745
Feedback: 2 reviews