| | |
| --- | --- |
| Putting Bluetooth in my "bare bones" stock radio | |
---
I bought my 2010 JK 2dr stone white sport a month ago and my stock radio did not have all the bells and whistles that everyone else seems to have, this is as base as you can get (single disc, no uconnect, no GPS,
no whatever
), just take a look at it...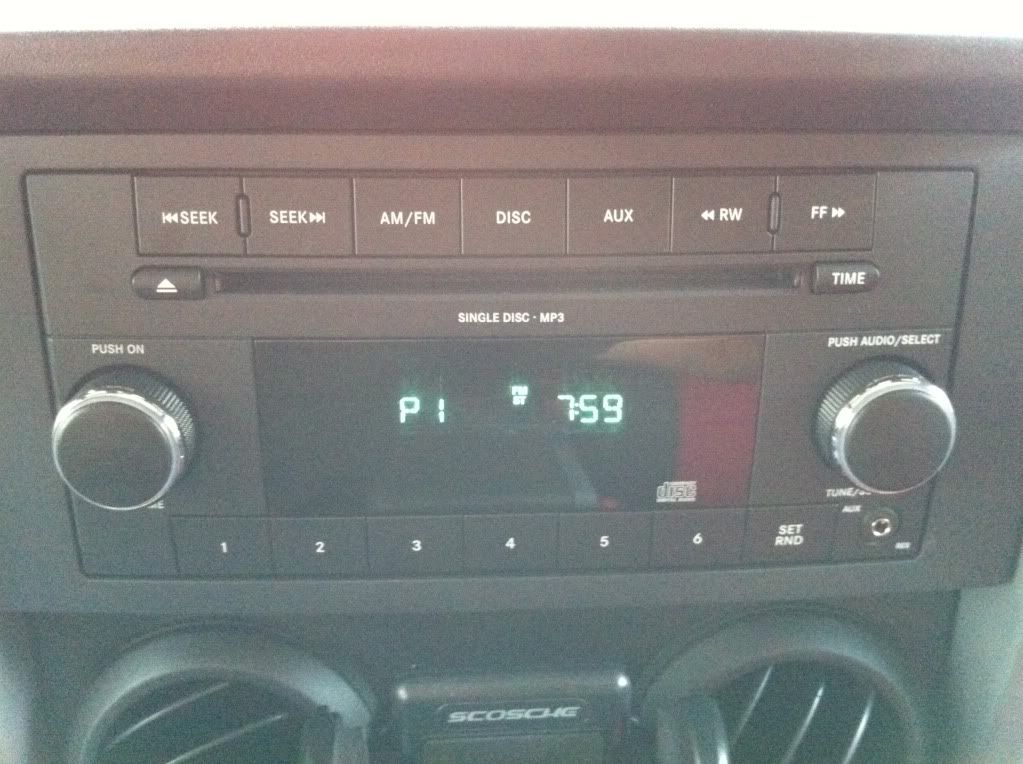 I had had enough of not being able to be hands free, and on base it is an $80+ fine that results in more pain and suffering than the fine alone. I'm also one of those people that cringes when I'm at an intersection and I see the drivers holding a phone in their hand (and I have a 6-speed). Ultimately, "hands-free" was what I was after.
I bought one of those aftermarket Bluetooth radios... big mistake, I could hear them but they could not hear me due to the interference (I can not remember which models they were), so I returned the radio/equipment and put my stock radio back in.
I made a trip to the parts department at the dealership I bought my JK from (I had $500 Mopar Bucks burning in my pocket) and started reading up what goodies I could buy. I ended up picking up the Bestop Instatrunk, Mopar slush mat/tire tread looking thing, and a Bluetooth hands-free kit from Mopar (part number: 82211755AB, for my version of the stereo).
THIS THREAD IS JUST A "WHAT I DID, WHERE YOU MAY WANT TO INSTALL YOURS, & MY TAKES ON IT".
The kit comes with an "instruction manual" (a CD) with tips/suggestions on how to install the components; all I did was use it as a guide and tweaked it as I saw fit...
Here is a pic of where I ended up putting my uconnect controls: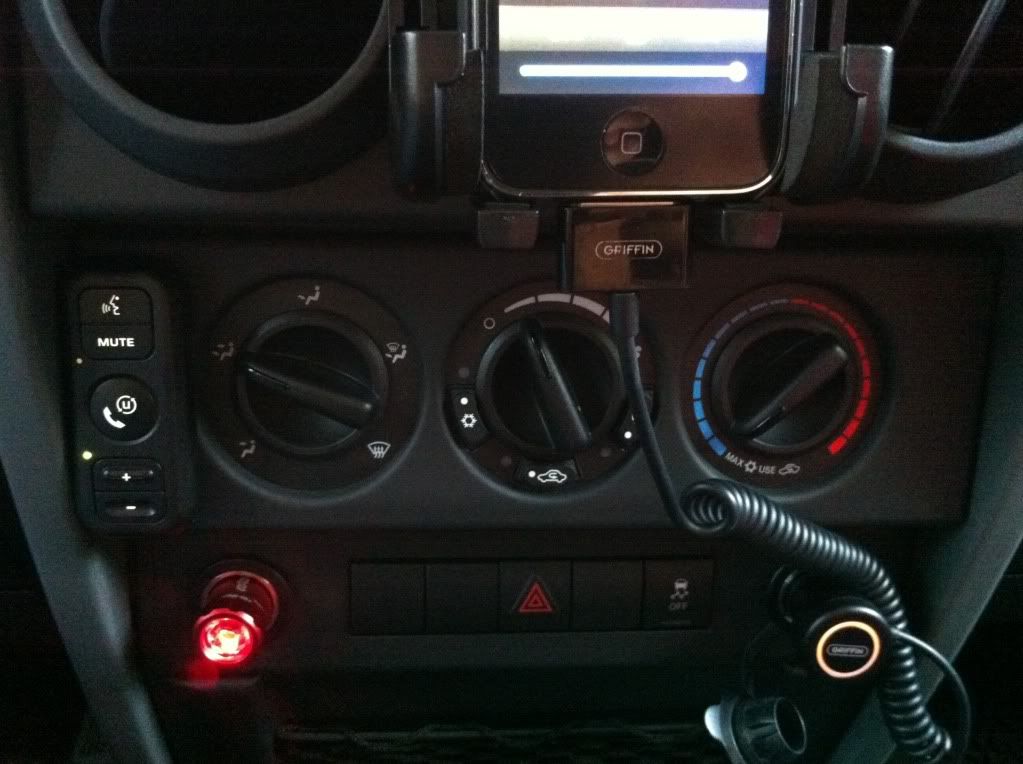 I wanted the uconnect in the center and readily available if I needed to use the functions (mostly just the volume). The speaker is something I'm happy about; in the provided manual it says to install the speaker near the driver side window in what I felt was an inconvenient spot (since I speak forward/with my eyes straight ahead on the road, not to my left). So I just router the speaker around my stereo and to the left (on the dash):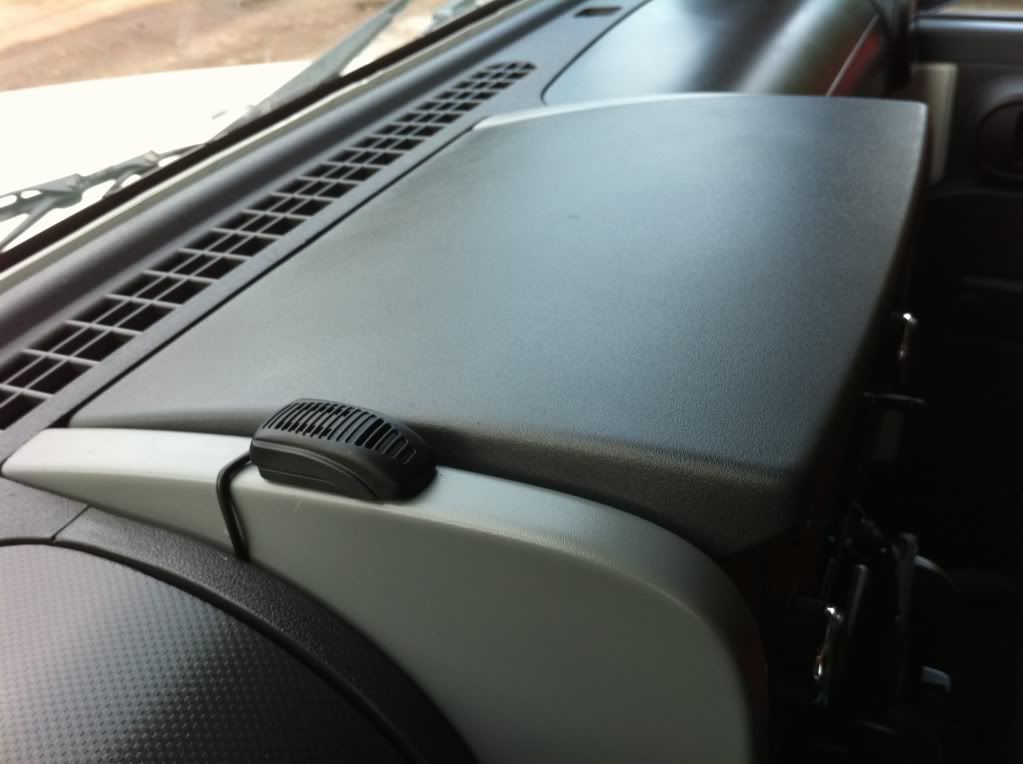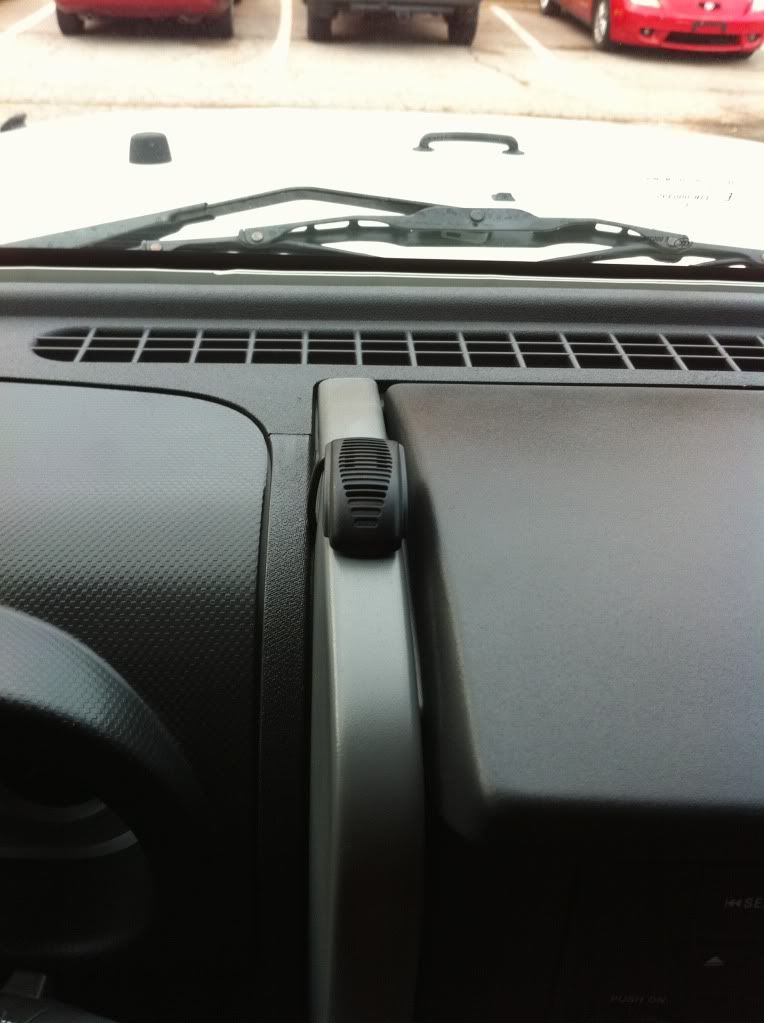 MY TAKE ON THE UCONNECT:
Not a bad install, I'm no boy wonder nor a know-it-all when it comes to Jeeps, I just knew what I wanted and knew I could cut and drill whatever I wanted into it, especially something as cheap as the plastic center console (no drilling in the plastic was necessary, just a couple notches in the plastic so that the wires were not being pinched).
Going with the manufacturer's Bluetooth was a good idea, I "spent more" in the long-run if you factor in the factory stereo and the uconnect, but you'd spend the same on an aftermarket radio and still have your stock radio laying around or re-sold at a price that would make you cringe.
When I use my Bluetooth (windows up and driving down the freeway) the person I am talking to has hear me loud-and-clear with no weird background noises/feedback. When they speak I can only hear them from the driver's side speaker by your left knee, again, with no problem.
I'm happy with it.
GETTING THE BLUETOOTH TO FUNCTION:
I read somewhere that you have to take it to the stealership to get it flashed or they sprinkle magic dust on it or something to get your Bluetooth to work (for around $80 or so bucks)... well, either I was lucky and already had my Bluetooth come with the magic dust or I got my Bluetooth to pick up my phone and made my first hands-free call within 5 minutes of paring up my iPhone to my uconnect
I will post a how to for this, more to follow...
PHOTO OF MY HANDS FREE SET-UP: CAUTION, blurred iPhone pic
- under the uconnect: LED "Spotlight" from 4 Wheel Parts (red when plugged in, white when you remove it and twist the cap)
- my rigged up iPhone holder for my "hands-free" feel,
write-up completed
---
Last edited by AZRob; 07-07-2010 at

09:53 PM

.