---
Had this pop just a minute ago on my phone. Red star is up to date. Any ideas?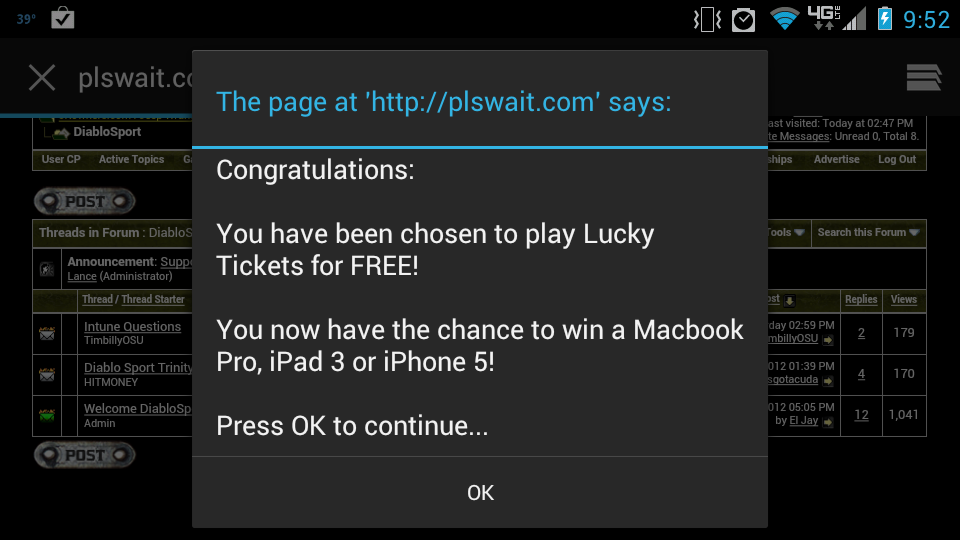 JKO Addict!
Join Date: Nov 2009
Location: Tracy, California
Age: 39
Posts: 3,068
Feedback: 4 reviews
---
Not sure. My pop up blocked says its been blocking a lot lately.
---
United States Army 1997-Present

When a life or death decision must be made in seconds.....the police are only a minute away.