Wheeler
Join Date: Feb 2008
Posts: 10
Feedback: 0 reviews
| | |
| --- | --- |
| Introducing Meathook Lemondrop... | |
---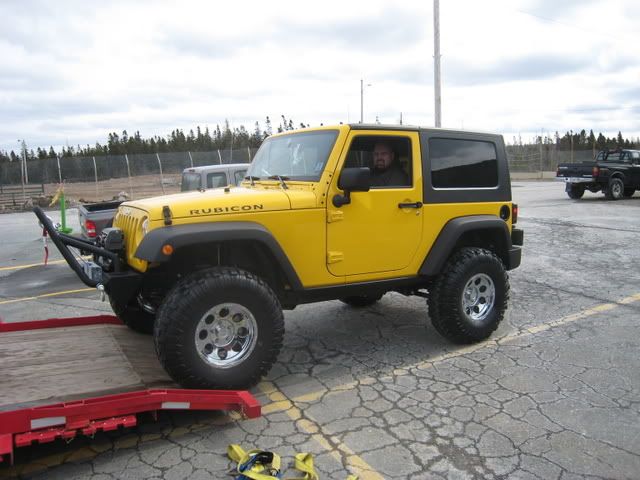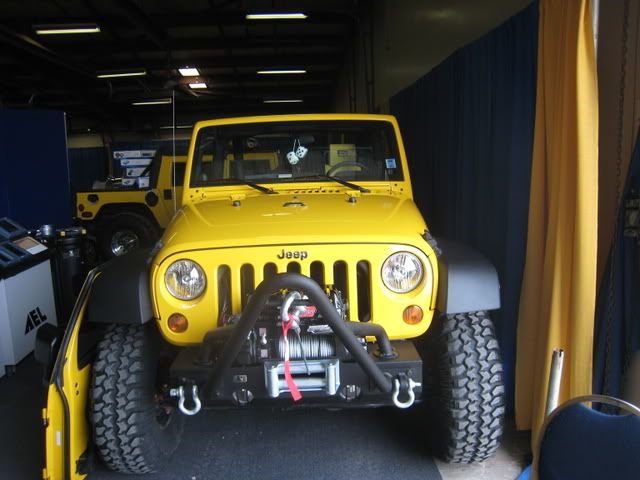 Wheeler
Join Date: Feb 2008
Posts: 10
Feedback: 0 reviews
---
Just a short note of introduction... My name is Len and I am coming to you from Nova Scotia, Canada. This Jeep is the culmination of my Jeeping experiences and one that I built from the start once, instead of going again through the "stages" that so many builds go through.

In fact, it was cheaper to buy tires, rims, and mods once with high quality stuff than it was to go through the aforementioned process.

Over the past 10 years or so I have learned what I like to do and what I am not comfortable with, and this Jeep (2nd Rubi... Will NOT be selling this one. LMAO) will do pretty well ALL of what I will ask of it.

I admit is is a bit blingy, but I am at ease with that.

LOL
---
'08 Rubi 6sp STOCK with the following exceptions:

Skyjacker 4"
16X8 Pro Comp Xtreme Alloy 6079s
36 x 1350 x 16 IROKS
Rugged Ridge modular front bumper w/stinger & Rear w/swingout
Warn PowerPlant HS 9500
RCV axles
---
Nice looking rig Len! I wish Detonator Yellow had been available when I bought mine.
---
Welcome, & fantastic Rubi flex,,,,the Det Yellow looks great.
---
Jim,
USMC 0311 - 1811 RVN (Dec 67 - Aug 69) DAV, DMZ "Leatherneck square"((To All The "November Charlie Foxtrot's" that think they know)) You Are Clueless
G27 , G26, & G22-C
---
Way to go !
I look forward to accumulating the experience to ba able to call those shots. But I doubt I'll be pulling off the "one op build" as I do not intend to give up the TOAD. I also wanted the yellow. But the 6 speed was priority, so beggars can't be choosers...
---
2008 Rescue Green UJK Rubicon 6 spd with a bunch of super cheap mods!