Granite Guru
Join Date: Jun 2008
Location: South Florida
Posts: 351
Feedback: 0 reviews
---
I posted this over in the Florida section and someone suggested I post it here as well.

I'll be heading North either late Friday or early Saturday looking for snow with my daughter (14 yrs old). We are getting a wild hair and getting out of town. Looks like it ought to be a good week for it. WEather report at this point says snow is coming. Hopefully it stays true. Heading towards Asheville/Boone area. Anyone got any good ideas of where to head? Will be up there until the 23rd or 24th and then heading back to Ocala for Christmas. I might try to hit a trail or two on the way back. I'll be around Ocala, so will try to hit hardrock on Saturday or Sunday before heading back to South Fla.
Rock God
Join Date: Jun 2009
Location: Raleigh, NC 4 hours from anywhere, atleast!
Age: 38
Posts: 1,189
Feedback: 0 reviews
---
Enjoy the trip, we thought about the same thing. Might head for blacksburg,va.
---
I love wild hairs
.Good luck finding it,I think you're headed in the right direction.
---
'08 Rubicon UL Red Rock(SOLD)
'83 CJ-7
---
ill remember the wild hair thing and use it against u next time we goto winrock!
If your heading to Boone, let me know. Thats were we had our honeymoon 17 years ago yesterday.... i can give u some tips if u want....
we stayed here
http://www.pinnacleinn.com/
gimme a call before u roll out!
---
Good luck, sounds like a blast!
For a guarantee you'll need to go a lil further. Maybe Winston-Salem or up into VA.
---
Boone NC is supposed to get 1 to 2 foot of snow. Also try Maggie Valley NC
Granite Guru
Join Date: Jun 2008
Location: South Florida
Posts: 351
Feedback: 0 reviews
---
Well, I ended up making it up to banner elk, nc and ski beach and found more snow than I expected. Has a blast and survived the journey and am now on the way back to Florida. Here are a couple pics of the snow.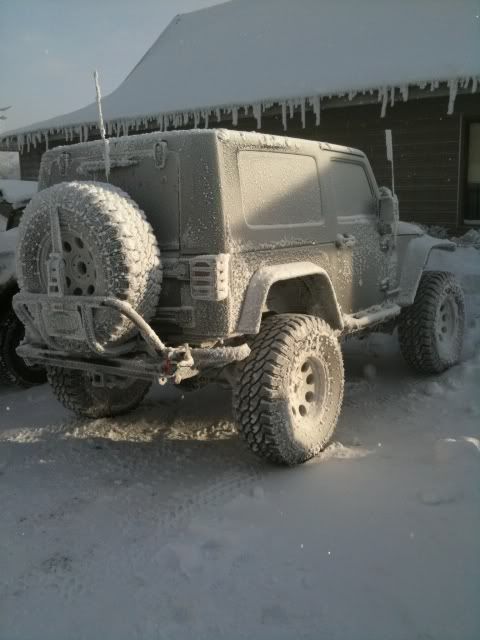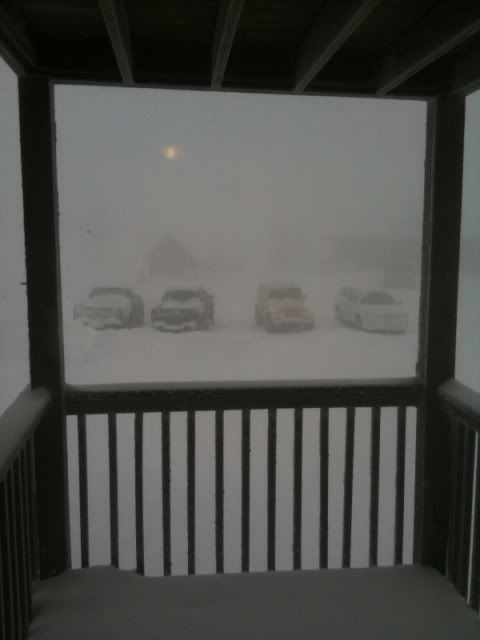 ---
dang Smokey!!! looks sub-artic
---
HOLY Sh.. eet Smokey!
Looks like there was some ice involved.
No fun w/ mud tires!
Kudos for making the trip!!!
---
LOL Im from around East Tennessee and Ski Beach was a favorite haunt. Looks like you found what you were looking for!
Granite Guru
Join Date: Jun 2008
Location: South Florida
Posts: 351
Feedback: 0 reviews
---
Yeah. We survived and have been back in Ocala for a couple days. The daughter had fun and got to see more snow than she expected. Me too btw!
I found out one thing I didn't know could happen, my brakes froze. I drove through some snow and left it packed in the tires and woke up the next morning and it was frozen solid. I had to take the shuttle to the ski lodge that day. I took a screw driver and knocked out all the snow and ice and by that afternoon it was all good and working. Lesson learned.